2019 Topps WWE NXT Changes Up Configuration
After being an autograph-driven line (with the price tag to show for it) over the last couple of years, 2019 Topps WWE NXT is going with a configuration that's more in line with other standard WWE sets. That means more packs and less autographs per box. It also means a more accessible price point.
While it's not the ten that it was, hobby boxes still have a pair of autographs from wrestling's rising stars.
2019 Topps WWE NXT Overview
While the packs and boxes have changed, the overall roadmap of what's on the checklist is similar. That means it's relatively straightforward as well.
The base set, which has 100 cards, breaks down key matches, storylines and other developments of the last while. Title changes, roster debuts and other memorable moments are the types of things to expect.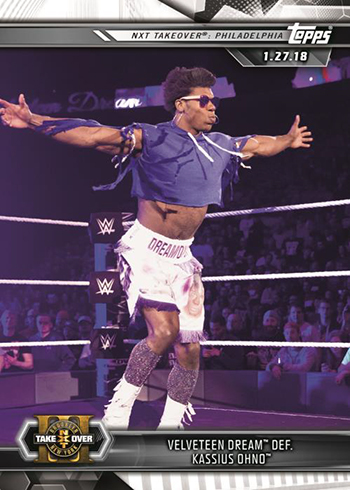 Parallels include Bronze (1:2 packs), Blue (/50), Silver (/25), Red (/10) and Gold (1/1).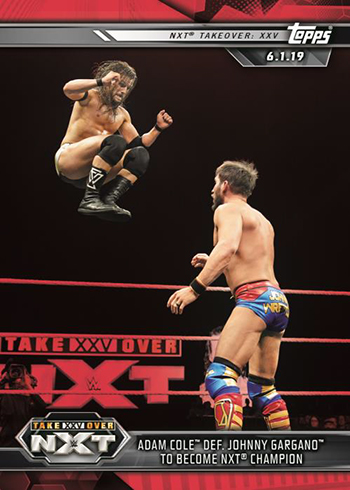 Roster inserts fall two per pack. These are more like profile card, highlighting who the personalities are and their personal accolades. The full set of these has 50 cards.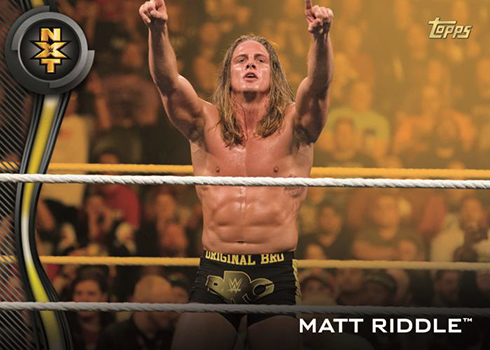 All other inserts come with signatures. NXT Autographs are the main ones. Topps is promising recent call-ups and first-time signers to appear alongside other NXT vets. Parallels come in Bronze (/99), Blue (/50), Silver (/25), Gold (/10), Printing Plates (1/1) and Red (1/1).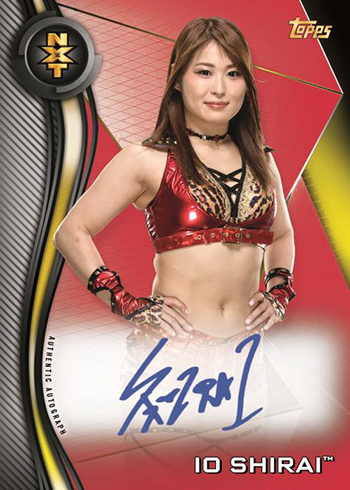 Dual and Triple Autographs (/25) feature multiple signatures. Gold (/10) and Red (1/1) are the only other versions for these.
Bringing memorabilia to the table are Autograph Shirt Relics (/99), which also have Blue (/50), Silver (/25), Gold (/10) and Red (1/1) parallels.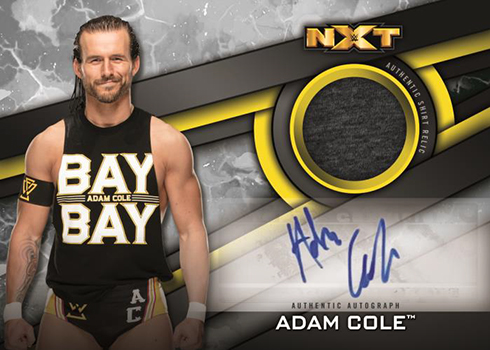 Finally, there are Autograph Kiss cards, which have both a signature and an actual lip imprint. These are tough with just 25 copies each for base versions. Parallels are limited to Gold (/10) and Red (1/1).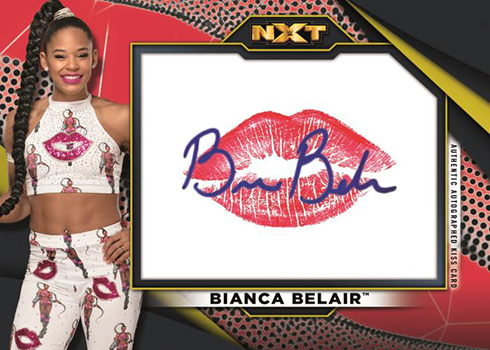 2019 Topps WWE NXT trading cards at a glance:
Cards per pack: 7
Packs per box: 24
Boxes per case: 8
Set size: 100 cards
Release date: December 4, 2019
What to expect in a hobby box:
Autographs – 2
Bronze Parallels – 12