2019 Topps Wacky Packages Old School Series 8 Checklist and Details
When you click on links to various merchants on this site, like eBay, and make a purchase, this can result in this site earning a commission.
2019 Topps Wacky Packages Old School Series 8 is an online-exclusive release that gives a metaphorical wedgie to some of the raddest products from the tubular '80s.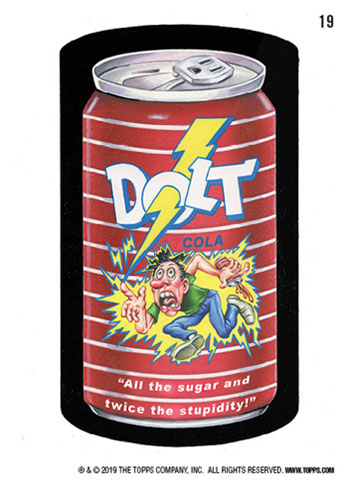 Sold through Topps' On-Demand program, it was available on the company's website for one week starting on November 7. Rather than traditional packs and boxes, Wacky Packages Old School Series 8 is more of a premium set. In addition to the full 30-card base set, each also came with 30 parallels and three sketch cards. The cost? $150.
In typical Wacky Packages fashion, base cards make gags out of everyday products popular during the decade including colas, candies and toys. Several of the cards tap into other areas of pop culture as well including Mr. T cereal and a card that doesn't just spoof Atari, but the infamous E.T. game. Even Topps isn't immune. There's a parody of Garbage Pail Kids (Garbage Fail Kids) on the checklist.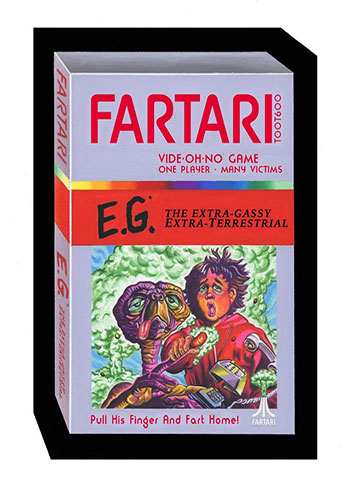 Half of the parallels in each set are Pencil Roughs. Others look back to Wacky Packages' past and are centered on the backs. These include Tan (six per set), Ludlow Black (six per set) and Ludlow Red (three per set). The Tan and Ludlow parallels are stickers.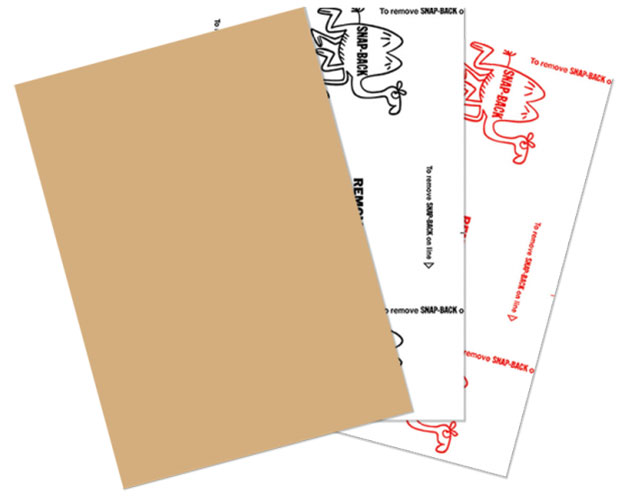 2019 Topps Wacky Packages Old School Series 8 at a glance:
Cards per sealed set: 63
Set size: 30 cards
Release date: November 7, 2019
What to expect in a sealed set:
30-Card Base Set
Sketch Cards – 3
Ludlow Red Parallels – 3
Ludlow Black Parallels – 6
Tan Parallels – 6
Pencil Roughs – 15
2019 Topps Wacky Packages Old School Series 8 Checklist
Base Set
30 cards.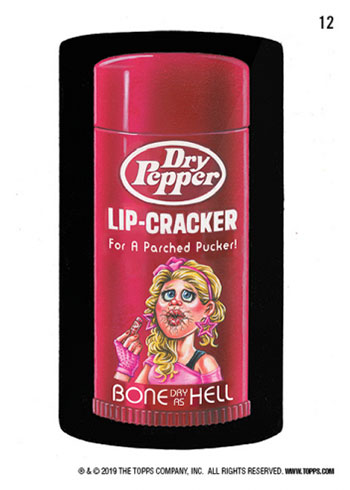 Parallels:
Pencil Roughs – (15 per set)
Ludlow Black Stickers – (6 per set)
Tan Stickers – (6 per set)
Ludlow Red Stickers – (3 per set)
1 Mr. E Cereal
2 Nervs
3 Choco-viles
4 Aquatic Net
5 Bones
6 Magic Hell
7 Deady Ruxpin
8 Fartari
9 Gatorchum
10 Cow Tails
11 Dummy Mummy
12 Lip Cracker
13 Mess On Nails
14 Trapper Creeper
15 Five Arise
16 Tyranol
17 Frank 'N Sniff
18 Carpi Cigarettes
19 Dolt Cola
20 Sinnamon Roast Crunch
21 California Ghouler
22 Fanboria Magazine
23 Transfoolers
24 She-Ra-Ra!
25 Slowbiz Pizza Place
26 Garbage Fail Kids
27 Puffers Sneez Balls
28 My Wet Monster
29 Gaggles Cookies
30 Hic-Cups Ecch-to Boozer
Sketch Cards
3 per set.
Artists TBA.