2019 Topps Tribute Baseball Checklist, Team Set Lists and Details
2019 Topps Tribute Baseball includes an autograph or memorabilia card in every pack. Across a box, it's three are autographs. The other three are memorabilia cards, each from a different line of inserts.
One of the defining features of Topps Tribute is the level with which it mixes current and retired players. Most modern baseball card sets have hints of the past. Tribute uses greats as more of a focal point. While veterans and rookies are definitely part of the checklist, past greats run throughout much of it as well.
2019 Topps Tribute Baseball Autographs
Tribute Autographs are the central place for signatures in the product. Vets, rookies and retired players are all mixed together with every card coming numbered. Parallels come in several levels: Blue (/150), Green (/99), Purple (/50), Orange (/25), Red (/10), Printing Plates (1/1) and Black (1/1).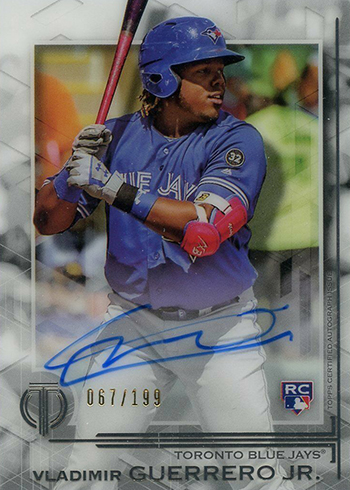 Iconic Perspectives (/99 or less) also take a past, present and future approach. These are available in smaller numbers with Orange (/25), Red (/10) and Black (1/1) being the lone parallels.
Tribute to the Postseason Autographs (/99 or less) are dedicated to players who came up clutch in the playoffs. Parallels are in Orange (/25), Red (/10) and Black (1/1). One is in each six-box case.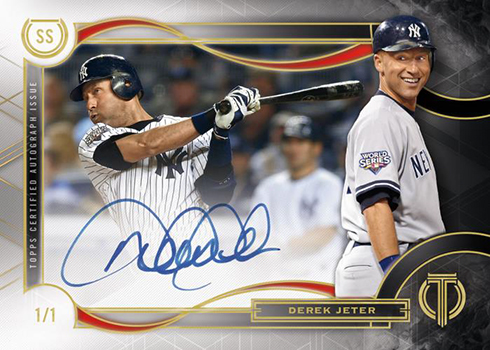 Another case hit are Tribute to Enshrinement Autographs (/99 or less). The checklist for these is exclusively Hall of Famers with cards highlighting a big moment from their career. Parallels are similar to the Postseason Autographs with the addition of Purple versions that have 50 copies each.
Hank Aaron is the focus of Tribute Career Achievement Award Autographs. All of these are one-of-ones.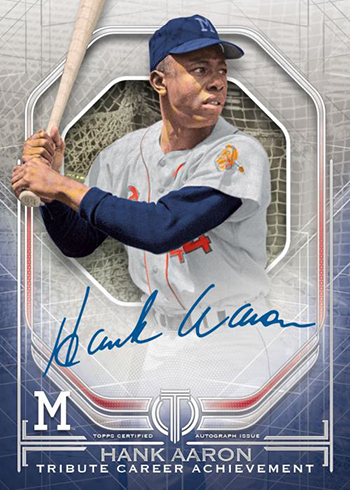 Going from an all-time legend to players who are just getting started are League Inauguration Autographs (/75). Orange (/25), Red (/10) and Black (1/1) are the parallel versions for these.
The checklist for Autograph Patches (/50) is solely veterans. Parallels are limited to Red (/10) and Black (1/1).
2019 Topps Tribute Baseball has some extreme rarities like Autograph Prime Patch Cards. These are similar in layout to some of the designs found in Strata with a massive swatch layered below the signature and photo. The swatches on these also come with MLB Authentication allowing collectors to look up where and when the piece originated.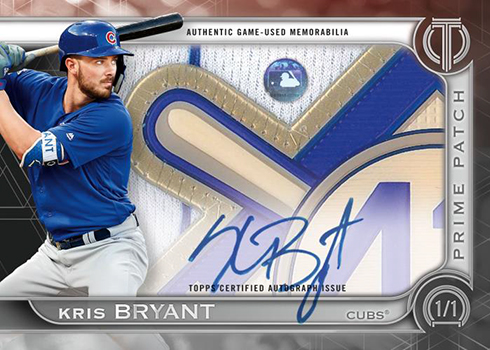 Memorabilia Cards
None of the memorabilia cards in 2019 Topps Tribute Baseball are your basic single-swatch variety. They come in three types with one of each slated for every box. They start with Dual and Triple Relics, which have multiple swatches.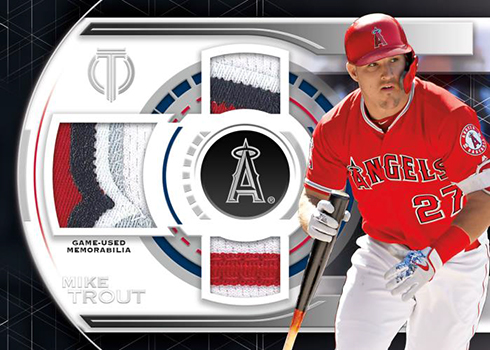 Stamp of Approval Relics are standard swatches in how they look. However, they have the added layer of MLB Authentication.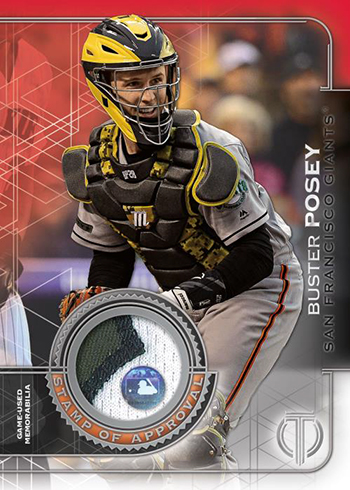 Parallels for all three memorabilia inserts include Green (/99), Purple (/50), Orange (/25), Red (/10) and Black (1/1).
Base Set and More
Base cards aren't easy to come by in 2019 Topps Tribute Baseball. Many would probably argue they're not the big draw here. Each pack has two regular cards or parallels.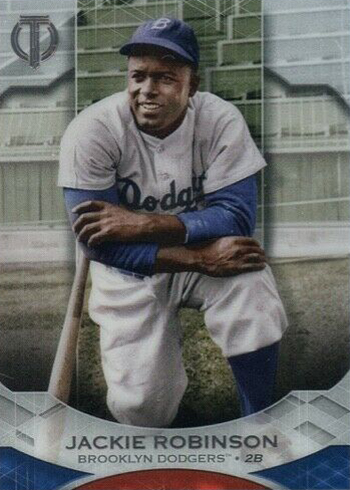 The checklist is a mix of veterans and retired stars. 2019 Rookies are 1:3 boxes. Over the past couple of seasons these have had different numbering than the base set.
Parallels for base cards and 2019 Rookies include Green (/99), Purple (/50), Red (/10) and Black (1/1).
Going back to company's baseball beginnings are Tribute to 1951 Topps cards. The card maker has gone back and bought five full sets of their first baseball release. They're now in frames and have five copies each.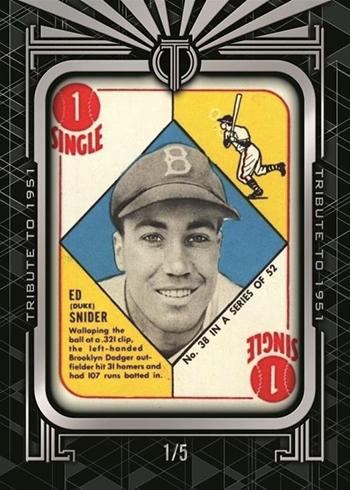 2019 Topps Tribute Baseball is a hobby-exclusive product. It was originally scheduled to come out in February before being pushed back to the summer.
2019 Topps Tribute Baseball at a glance:
Cards per pack: 3
Packs per box: 6
Boxes per case: 6
Set size: 90 cards
Release date: August 7, 2019
What to expect in a hobby box:
Autographs – 3
Dual Relics – 1
Stamp of Approval Relics – 1
Triple Relics – 1
2019 Topps Tribute Baseball Checklist
Base
Autographs
Memorabilia
Inserts
Team Sets