RBI Baseball 19 Comes with Exclusive Topps Cards at Walmart
If you're pondering whether to get RBI Baseball 19 and collect baseball cards, you might want to plan a trip to Walmart. That's because specially marked copies of the game sold at the retail giant come with a set of exclusive baseball cards. 2019 Topps RBI Baseball has seven cards, all of which can only be found with this particular version of the game.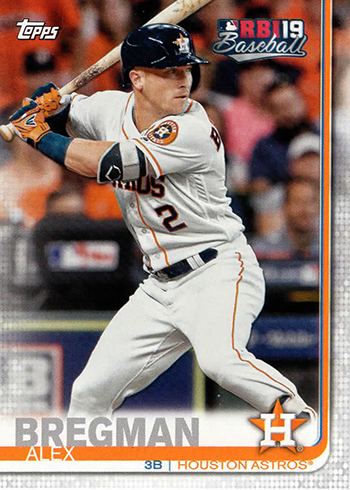 The checklist features the game's cover star, Alex Bregman. There's also Lourdes Gurriel Jr., who appears on the game's cover in Canada. Others include Ronald Acuna Jr., Gleyber Torres and Khris Davis.
In case you grew up playing RBI Baseball on the NES, don't go expecting 8-bit pixelated renditions of players. Rather, 2019 Topps RBI Baseball cards take on the same general design as the main 2019 Topps Baseball set. The RBI Baseball 19 logo has been added to the front as well.
Packs with all seven of the cards are available in specially marked copies of the game for both the Nintendo Switch and XBOX One sold at Walmart. So if there isn't a sticker on the front of the package mentioning the cards, that likely means they're not inside. The Walmart website has XBOX One copies with the cards available on their website.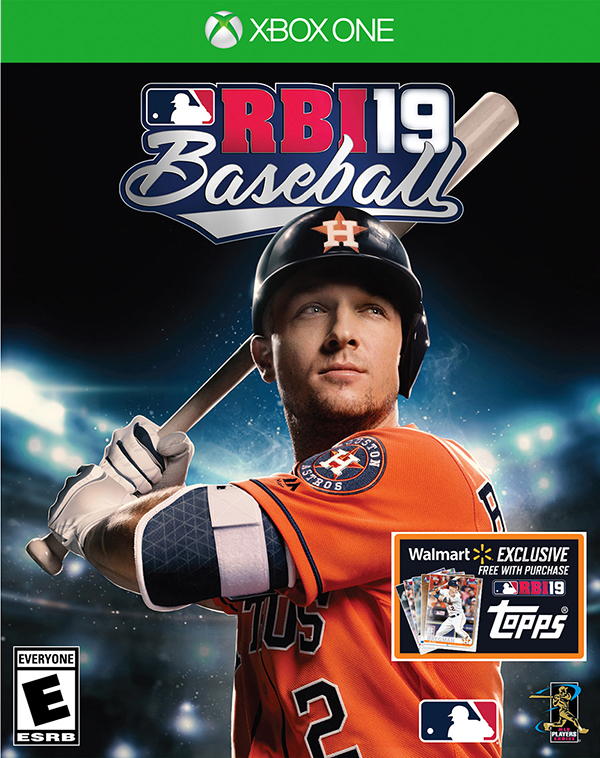 Cards are available while supplies last.
2019 Topps RBI Baseball Checklist
Looking for a specific card? Click on the links to see what's on eBay.
RBI-1 Alex Bregman, Houston Astros
RBI-2 Lourdes Gurriel Jr., Toronto Blue Jays
RBI-3 Ronald Acuna Jr., Atlanta Braves
RBI-4 Gleyber Torres, New York Yankees
RBI-5 Khris Davis, Oakland Athletics
RBI-6 Justin Turner, Los Angeles Dodgers
RBI-7 Jack Flaherty, St. Louis Cardinals
2019 Topps RBI Baseball Gallery