2019 Topps National Baseball Card Day Is August 10 – Checklist and Full Details
2019 Topps National Baseball Card Day takes place August 10. Collectors and baseball fans can visit participating shops and get free cards from a special set made especially for the promotion.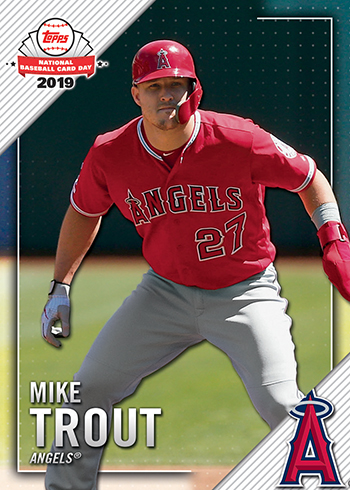 When Does 2019 Topps National Baseball Card Day Take Place?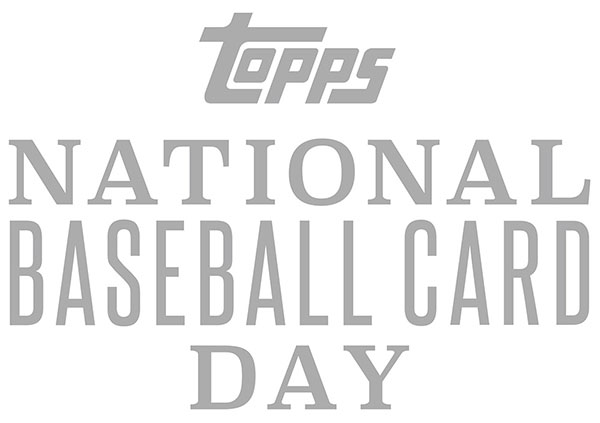 Saturday, August 10 is the day it goes down. The promotion focuses on a few different aspects, all centering around raising the profile of baseball cards. The big one is free cards being handed out at participating card shops (Canadian shops). The set is exclusive to the promotion with a checklist featuring a top player from every MLB team.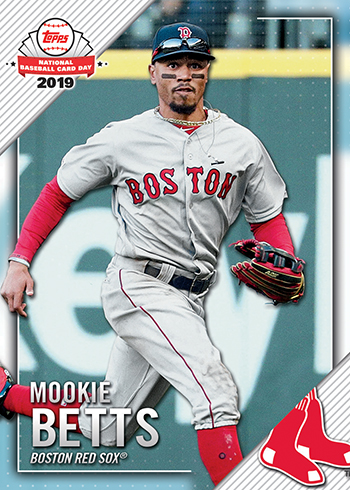 Besides the main set, autographs are also randomly inserts the packs.
In addition to the free packs, there are a couple of additional cards for those making a qualifying purchase at participating shops. On August 10, it's a Bryce Harper card. A week later, on August 17, a new Vladimir Guerrero Jr. card expands the 2019 National Baseball Card Day checklist. The idea here is to get collectors to return to participating shops.
With the campaign, many shop owners make events out of it with additional promotions and parties in their stores.
Topps has also made similar team-focused sets for stadium giveaways. These happen in the days and weeks leading up to National Baseball Card Day.
Acknowledging that not all areas have card shops, Topps has expanded National Baseball Card Day to Walmart and Target locations. At Walmart, there are special hanger boxes of 2019 Bowman Platinum Baseball that include exclusive Topps Gallery Preview cards. These have a NBCD stamp.
For Target, there's a coupon where collectors can use a coupon to get a free pack of 2019 Topps Series 2 for spending $10 or more on Topps products between August 10-18.
MLB and the players also get in on the promotional efforts, particularly on social media and at the ballpark by busting packs.
Topps officials made the announcement at the Southern Hobby Retail Expo in Nashville, a gathering of shop owners last fall.
Additional Info:
2019 Topps National Baseball Card Day Checklist
Base Set
30 cards.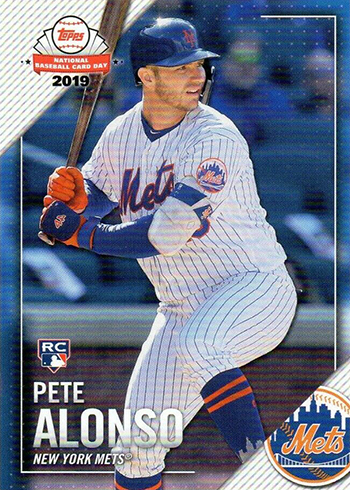 1 Mike Trout
2 David Peralta
3 Ronald Acuna Jr.
4 Trey Mancini
5 Mookie Betts
6 Javier Baez
7 Eloy Jimenez
8 Joey Votto
9 Francisco Lindor
10 Nolan Arenado
11 Miguel Cabrera
12 Justin Verlander
13 Alex Gordon
14 Clayton Kershaw
15 Jose Alfaro
16 Christian Yelich
17 Jose Berrios
18 Pete Alonso
19 Gleyber Torres
20 Matt Chapman
21 Rhys Hoskins
22 Josh Bell
23 Manny Machado
24 Evan Longoria
25 Yusei Kikuchi
26 Paul Goldschmidt
27 Blake Snell
28 Elvis Andrus
29 Marcus Stroman
30 Juan Soto
Bonus Cards
2 cards.
Available with qualifying purchase.
Harper given out starting Aug. 10, Guerrero on Aug. 17.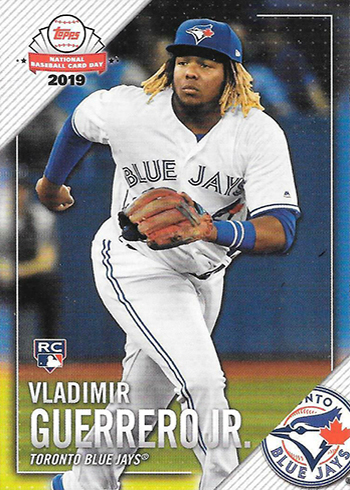 NTCDG-1 Bryce Harper
NTCDG-2 Vladimir Guerrero Jr.
Autographs
Full list TBA.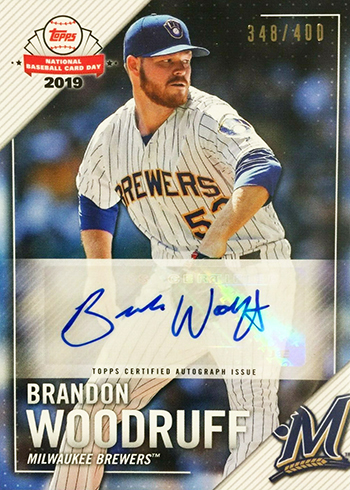 AU-BS Blake Snell /300
AU-BT Blake Treinen /450
AU-BW Brandon Woodruff /400
AU-CW Christian Woodward /500
AU-KA Kolby Allard /500
AU-PA Pete Alonso /300
AU-SK Scott Kingery /477
AU-TA Tim Anderson /463