2019 Topps Mini Baseball Checklist, Team Set Lists and Details
2019 Topps Mini Baseball goes both big and small. The online-exclusive offers up the entire Topps Baseball flagship line in one 1,000-card set — Series 1, Series 2 and Update Series. But, as the name suggest, the cards themselves have been shrunken down.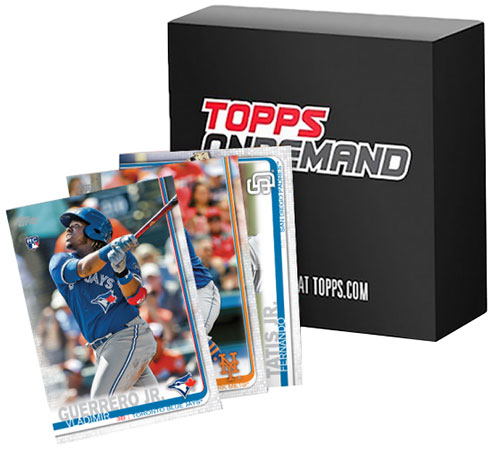 Sold in pack form through Topps website, each comes with 30 base cards, four parallels and one 1984 Topps insert. In short, this is not going to be an easy set to build. Further adding to the challenge is the fact that packs sold out within a matter of hours despite having a scheduled four-week sales window.
The 2019 Topps Mini Baseball base set checklist matches that of the three sets it draws from. Other than the size, collectors shouldn't expect any other significant differences.
Parallels, which come in four levels, are all numbered to 25 or less: Pink (/25), Blue (/10), Red (/5) and Platinum (1/1).
Autographs are also randomly inserted at a combined rate of 1:15 packs. Regular Mini Autographs signers include Kris Bryant and Miguel Cabrera. They're two of just seven names on the list.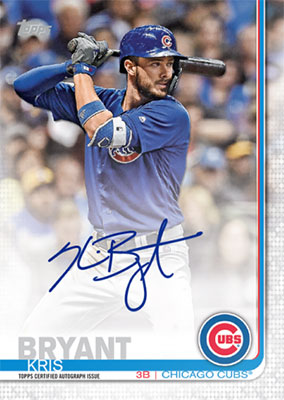 There are also four Dual Autograph Booklet cards. Combinations here include Fernando Tatis Jr. with Vladimir Guerrero Jr. and Albert Pujols with Shohei Ohtani.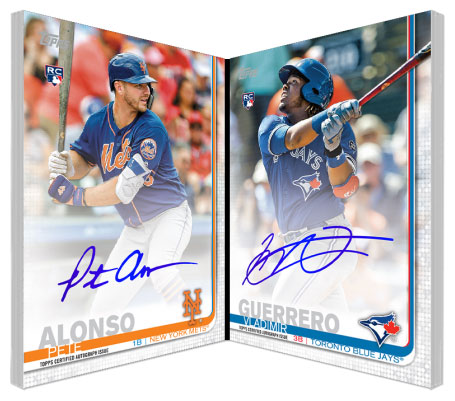 2019 Topps Mini Baseball cards at a glance:
Cards per pack: 35
Packs per box: 1
Set size: 1,000 cards
Release date: November 5, 2019
What to expect in a hobby box:
1984 Topps Baseball Inserts – 1
Parallels – 4
Base Cards – 30
2019 Topps Mini Baseball Checklist
Base
Autographs
Inserts
Team Sets