The Yankees and Red Sox taking regular season baseball to England gives the sport an opportunity to reach a more global audience. And with potential new fans comes possible new baseball card collectors. The 2019 Topps London Series Baseball box set is exclusive to the UK and highlights top players from both teams.
At this point a checklist is not available, but according to Topps' UK website, it comes with 21 cards. Both Boston and New York have nine player cards. The set rounds out with three info cards. There are no inserts or chase elements to the set.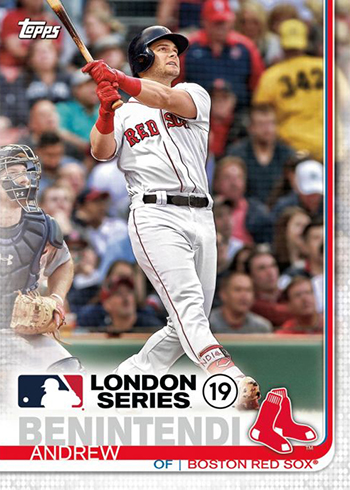 Cards carry the same general design as the flagship 2019 Topps Baseball. The most noticeable difference is a London Series logo on the front.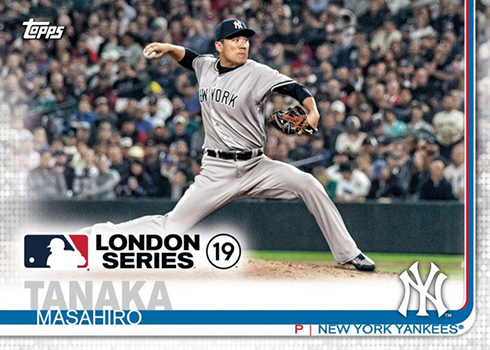 London Series sets are available online from Topps as well as in select European stores. The cost online is £6. For those not living in Europe, eBay is another option.
These cards are different from the print-on-demand 2019 Topps Now team sets commemorating the series. These sets are available on the American Topps site for a limited time both as individual team sets and upgraded ones that have an autograph.
2019 Topps London Series Baseball cards at a glance:
Set size: 21 cards
Release date: June, 2019