2019 Topps Gallery Baseball Checklist, Team Set Lists and Details
2019 Topps Gallery Baseball brings the sport's artistic side back to Walmart. It's not so much Mike Trout scaling walls or Yasiel Puig tossing bats. Rather, it's artists giving their interpretations to the game's rookies, stars and legends.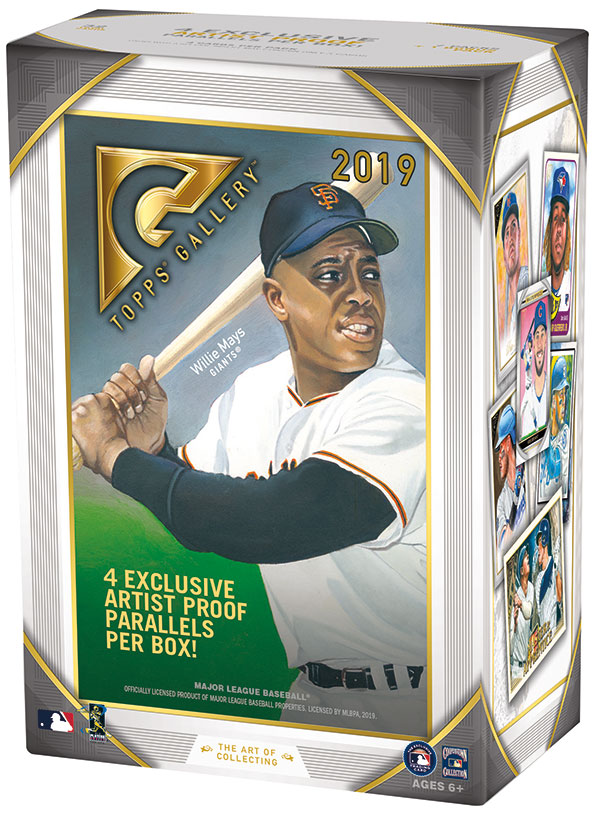 2019 Topps Gallery Baseball Base Set Basics
The base set is has a total of 200 cards. Vets and rookies combine for the first 150 cards.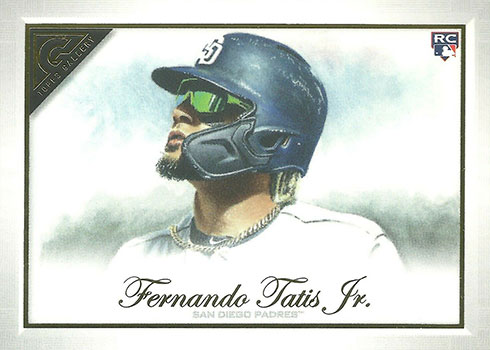 The final 50 are short prints, several of which are retired stars. These are 1:5 monster box packs.
Rather than photos found in most sets, 2019 Topps Gallery Baseball has paintings, drawings and artistic renderings.
Parallels start with color-based Green (/99), Blue (/50), Orange (/25) and Red (1/1). Different configurations have exclusives as well. Monster boxes are where you'll find Private Issue (/250) versions while each blaster has foun Artist Proofs.
Autographs and Inserts
Insert themes are largely carryovers from 2018. These include Hall of Fame Gallery, which has 20 cards. And, as you might guess by the name, all are Cooperstown inductees.
Heritage has a large 40-card checklist. These use the 1965 Topps Baseball design to create cards of current players.
Other inserts in 2019 Topps Gallery Baseball include Masterpiece and Impressionists, both of which have 30 cards. Of the regular inserts in 2019 Topps Gallery Baseball, Impressionists are the toughest. They also don't have any parallels. Monster box-exclusive Oversized Base Card Box Toppers also return with 50 cards.
New this year is Master and Apprentice, which has ten pairings of players from different generations. All of these come from the same team except for the father-son combo of Vladimir Guerrero and Vladimir Guerrero Jr.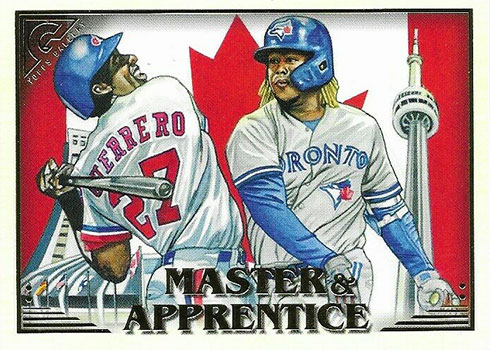 Most of the product's signatures come in the form of Base Autographs. More than 100 cards from the main set have upgraded versions.
Select Hall of Fame Gallery, Masterpiece and Impressionists cards also have autographs.
The first glimpse at 2019 Topps Gallery Baseball came in specially marked National Baseball Card Day packs of 2019 Bowman Platinum Baseball. These had specially stamped preview cards.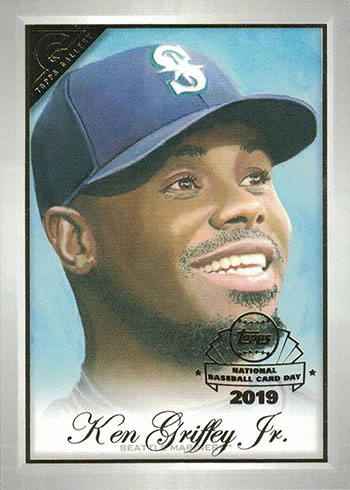 Although an exact release date for 2019 Topps Gallery Baseball hasn't been announced, Walmart's website is showing a November 20 delivery date. Retail products don't always show up locally on the exact date like most hobby products do. That said, some collectors started to find them around November 15.
2019 Topps Gallery Baseball cards at a glance:
Cards per pack: Monster – 5, Blaster – 4, Hanger – 12
Packs per box: Monster – 20, Blaster – 7 (plus 4 Artist Proof parallels)
Set size: 200 cards
Release date: November, 2019
Shop for 2019 Topps Gallery Baseball boxes on eBay:
2019 Topps Gallery Baseball Checklist
Please note that only monster box odds are currently listed. We'll do our best to add other configurations as they become available.
Base
Autographs
Inserts
Team Sets