2019 Topps Five Star Baseball Cards Stick with All Autographs
2019 Topps Five Star Baseball cards keep things relatively simple. Like recent years, everything is an autograph.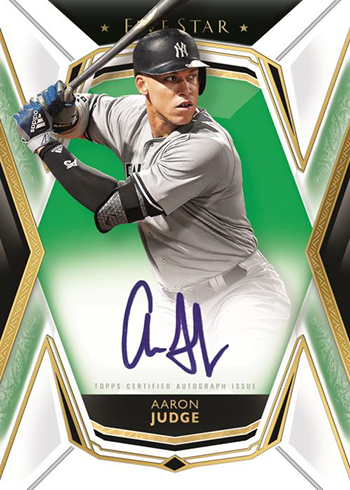 Each pack has just two cards with the vast majority of them featuring an on-card signature. The only ones that aren't? Cut signatures.
Base Autographs take up the biggest part of the checklist with well over 60 signers covering veterans, rookies and retired players. Parallels for the hard-signed cards include Purple (/50 or less), Blue (/25 or less), Green (/15), Gold (/10), Orange (/5) and Red (1/1).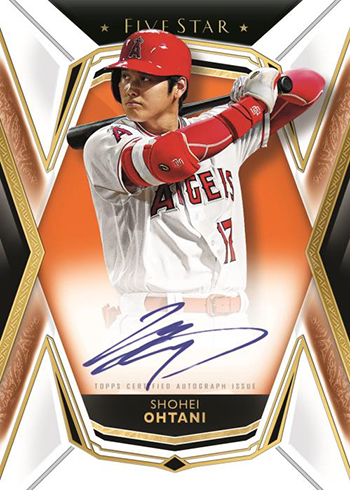 Golden Graphs and Silver Signatures both return as case hits. These get their name from the color of the ink. Both have Purple (/25), Blue (/20), Green (/15), Gold (/10), Orange (/5) and Red (1/1) versions.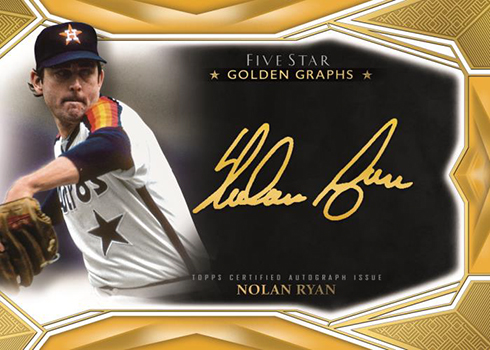 Five Star Signatures (/20 or less) have a checklist of only top players. Some of these also include inscriptions to go with the autograph.
New to 2019 Topps Five Star Baseball are Pentamerous Penmanship. These use a shadowbox-style design to give cards a layered look.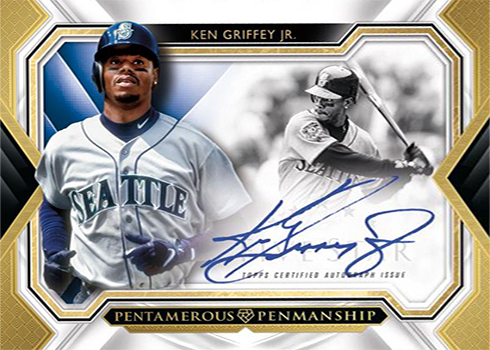 Also making their debut in the product are Five Tool Phenoms Autographs (/25 or less). These have one-of-one Five Star parallels to go with the main versions.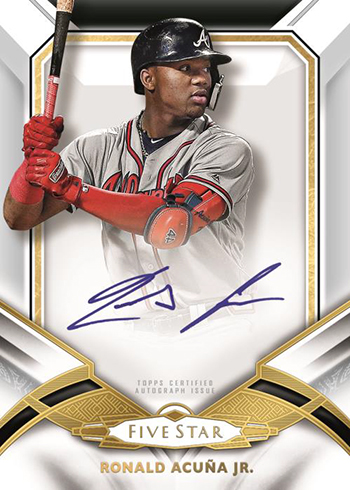 Dual Autographs have ten copies each. These are the lone cards in the set with multiple signatures.
Five Star Autographed Jumbo Patch cards (/25 or less) bring some premium memorabilia. Basic parallels include Green (/10) and Silver Rainbow (/5). Laundry Tag, Majestic Patch, MLB Silhouetted Logo Patch, and Team Patch parallels are one-of-a-kind.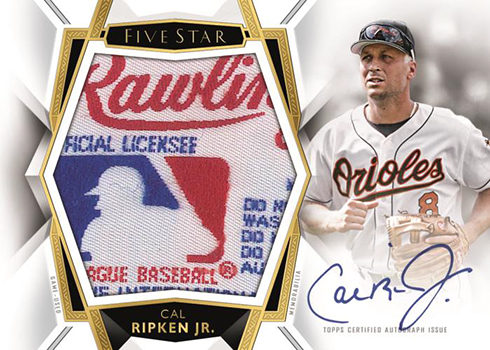 The set rounds out with Five Star Cut Signature cards and Five Star Celebrity Cut Signatures. These are all one-of-ones.
2019 Topps Five Star Baseball is a hobby-only product.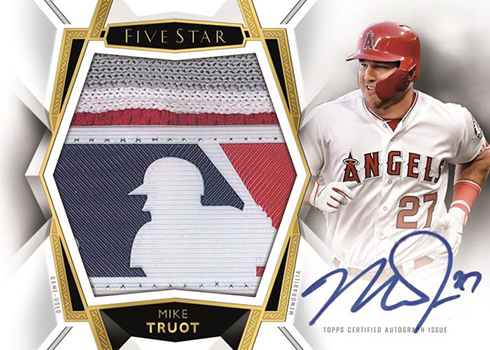 2019 Topps Five Star Baseball cards at a glance:
Cards per pack: 2
Packs per box: 1
Boxes per case: 8
Release date: August 28, 2019
What to expect in a hobby box: