2019 Topps Finest Baseball cards return with more shiny things. Since debuting in 1993, the line has become known for its not-so-subtle approach to designs and color. They're all back and so is the promise of a pair of on-card autographs in each hobby box.
Also returning is the mini box configuration. Each 2019 Topps Finest Baseball hobby box is split into two six-pack mini boxes.
2019 Topps Finest Baseball Base Set Basics
The main set is a mix of veterans and rookies, all cast against a bold, albeit a little subdued than a lot of years, backdrop.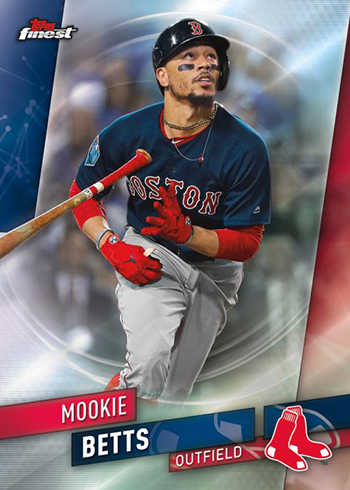 All regular base cards come with a full rainbow of parallels. Besides basic Refractors, which have a rainbow background when shone under light, additional colors are Purple (/250), Blue (/150), Green (/99), Gold (/50), Orange (/25), Red (/5) and Superfractors (1/1).
Twenty-five additional Extended Set cards round out the main set. These are short prints landing 1:30 packs. So they're not easy. Parallels for these cards are limited to Gold Refractors (/50), Red Refractors (/5) and Superfractors (1/1).
Autographs
2019 Topps Finest Baseball centers on hard signatures and not stickers.
Finest Autographs offer a premium spin on the base design. And like the base cards, there are lots of Refractors including Blue (/150), Green (/99), Green Wave (/99), Gold (/50), Orange (/25), Orange Wave (/25), Red (/5), Red Wave (/5) and Superfractors (1/1).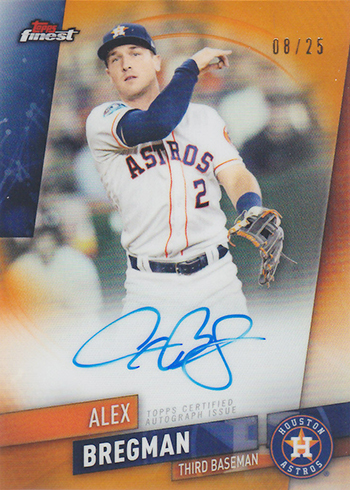 Finest First Autographs center on rookie ink. These have the same parallel levels as Finest Autographs.
Case hit Finest Origins Autographs picture players at or near the start of their respective careers.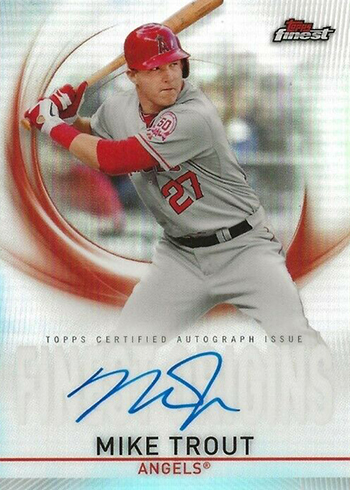 A couple of other rare autographs are also available. Finest Originals Autographs are buybacks of Finest cards from the past. Finest Mystery Redemptions return. Topps will announce the names for the final cards in the future.
Inserts
2019 Topps Finest Baseball looks back on the career of Mariano Rivera, the first unanimous Cooperstown inductee, with a set of Finest Career Die-Cut inserts. The set has a total of ten cards with two landing in each case. Autograph versions have just ten copies each.
Like the autographs, Finest Firsts is all rookies.
A couple of insert themes look to Finest's past — and not just baseball. Finest Blue Chips take it back to 1997 Finest Baseball for a deep dive into MLB's young players.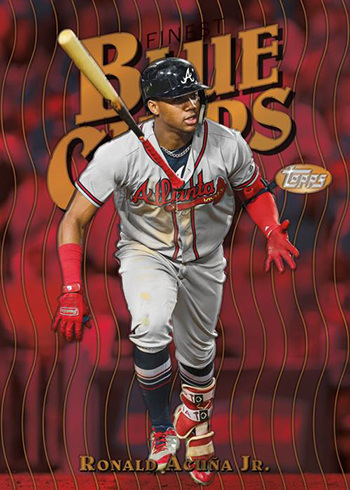 Prized Performers is based on the Lottery Prize cards from 1994-95 Finest Basketball.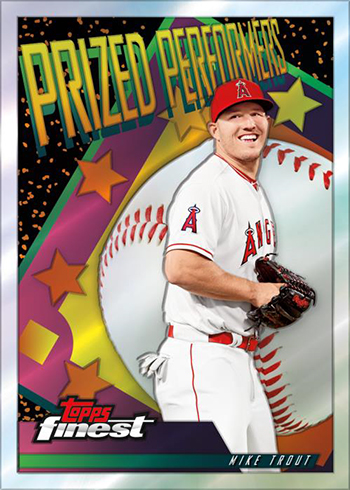 Select Prized Performers and Blue Chips cards have autographs that have their own Orange Refractor (/25), Red Refractor (/5) and Superfractor (1/1) parallels.
Parallels are available for all four insert sets in the form of Gold Refractors (/50), Red Refractors (/5) and Superfractors (1/1).
2019 Topps Finest Baseball cards at a glance:
Cards per pack: 5
Packs per box: 12 (two 6-pack mini boxes)
Boxes per case: 8
Set size: 125 cards
Release date: June 5, 2019
What to expect in a hobby box: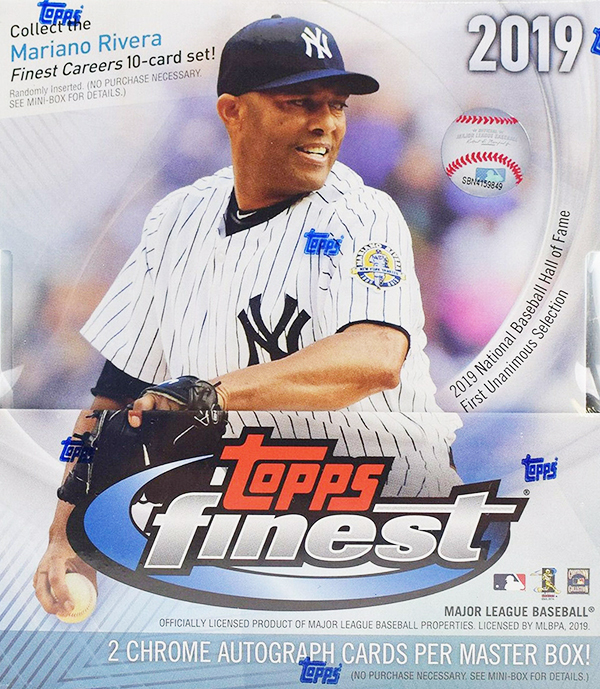 2019 Topps Finest Baseball Checklist
Base
Autographs
Inserts
Team Sets