2019 Topps Big League Baseball is bringing the brand back for a sequel. Is it the biggest set of the year? No. Is it the cheapest product? No, but if you line them all up, it's close. Is Big League an overly complex and driven by hits? Inserts and autographs are on the checklist but neither are going to be the main drivers for a lot of collectors.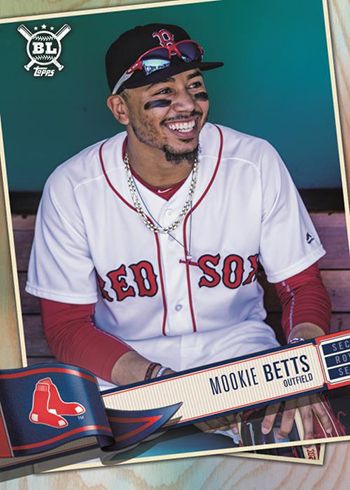 The easiest set to compare it to is Opening Day in that the emphasis is on fun. But whereas the Opening Day base set is pretty much just a small tweak on flagship Topps Baseball, Big League is something all its own. That does mean a higher cost, but not a massive one compared to most products.
2019 Topps Big League Baseball Base Set Basics
At 400 cards, 2019 Topps Big League Baseball has one of the season's more comprehensive base set for a single-series release. 2019 Topps Baseball has 700 cards, but that's spread over two separate series. Big League isn't exactly Topps Total or Upper Deck 40-Man in scope, but it's not small, either.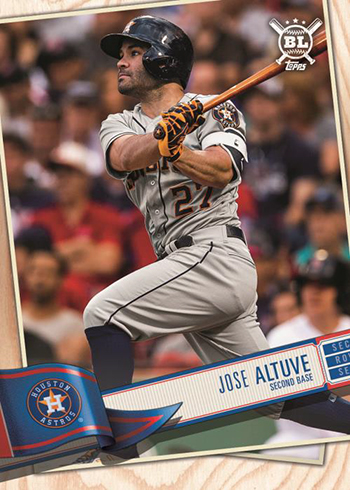 While the majority of the checklist is veterans and Rookie Cards, there are subsets. These include Award Winners, Highlights and Stat Kings.
Every pack of 2019 Topps Big League Baseball has at least one parallel. A Gold card is in every pack. Others include Rainbow Foil (/100), black and white Artist Rendition (/50) and Red Foil (1/1). Blue parallels are four per value box.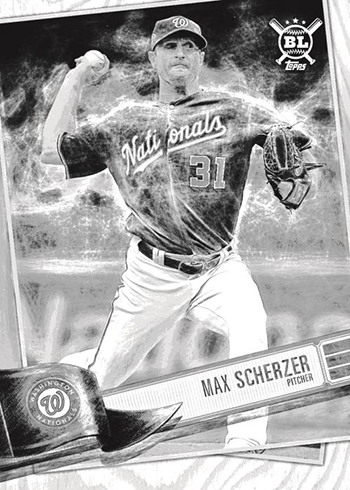 Inserts
A handful of chase sets expand the checklist further. These aim to delve into themes that emphasize fun and action of baseball. Players Weekend Nicknames highlight some of the monikers found on the special edition jerseys as well as images from the games. Star Caricatures also return. These offer a cartoonish take on MLB stars. Reproductions are the ones most will find. However, one-of-one Originals are also available.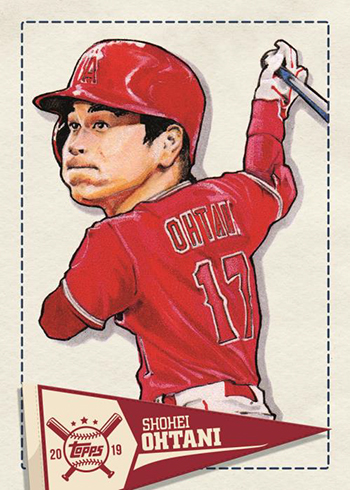 2019 Topps Big League Baseball has some new insert sets as well. Blast Off highlights some of the biggest and longest home runs from the previous season. On the opposite end are Wall Climbers. These showcase home run-robbing grabs and other big plays at the deepest depths of the outfield. Ballpark Oddities are a reminder of when things got weird.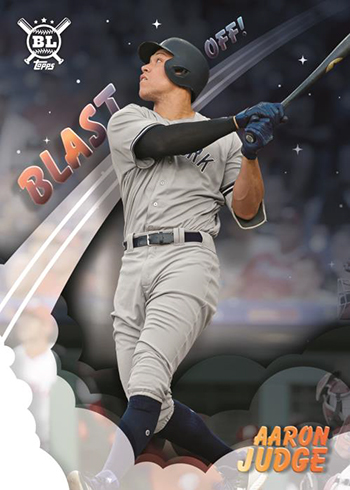 Autographs
Like Opening Day, 2019 Topps Big League Baseball has signatures but they're not a box guarantee. So if that's the main aim of you're collection, it's not going to be the easiest thing to find them going the pack route. The emphasis is on the product's other elements.
All that said, there are still a pair of signature sets. Big League Autographs are a mix of past and present players. Other ballpark personalities are also a possibility according to Topps' material about the set.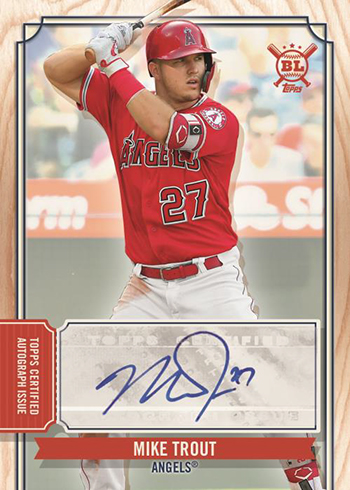 Rookie Republic Autographs feature first-year players.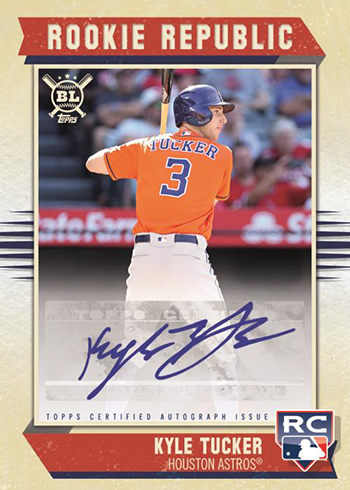 Both autograph sets come with Gold, Black and White Image (/25) and Red Foil (1/1) parallels.
2019 Topps Big League Baseball at a glance:
Cards per pack: 10
Packs per box: 24
Boxes per case: 20
Set size: 400 cards
Release date: May 15, 2019
What to expect in a hobby box:
2019 Topps Big League Baseball Checklist
Base
Autographs
Inserts
Team Sets