2019 Topps Baseball Mystery Redemption Autograph B Announced
Several of the early 2019 Topps baseball products have come with a pair of mystery redemptions for for TBA autographs. Well, 'Mystery Player B' is no longer a mystery.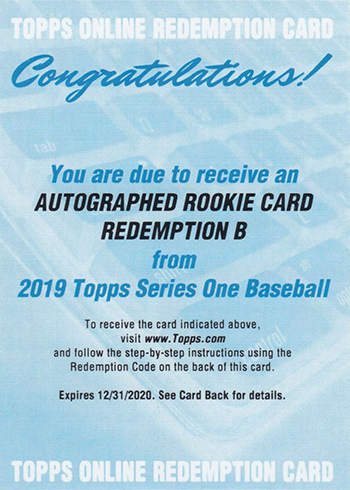 It's Eloy Jimenez of the Chicago White Sox.
Topps has confirmed that the rookie is the 'B' mystery redemption in: 2019 Topps Series 1, 2019 Topps Gypsy Queen, 2019 Topps Heritage, and 2019 Topps Inception.
Mystery Player A is still a mystery.
Jimenez has been one of baseball's top prospects for a couple of years. However, now he's in the majors after making Chicago's Opening Day roster. His first cards and autographs date back to 2013.