2019 Topps Baseball Factory Set Rookie Variations Gallery and Guide
Ready for a few more 2019 Topps Baseball variations? Continuing with tradition of the last several years, retail factory sets offer up a second card for five key rookies. But the 2019 Topps Baseball Factory Set Rookie Variations go a little further with another Vladimir Guerrero Jr. card that's in all 2019 Topps Baseball sets — hobby and retail.
The five retail Rookie Variations come in a separate cello pack inside each factory set. These are the blue box versions available at places like Target and Walmart. These boxes also state there are the five variations inside.

2019 Topps Baseball hobby sets are in a red box and have a pack of five foil parallels instead.
If the last few years are any indication, retail sets could see a few different versions later in the year with some additional exclusives along with the five Rookie Variations. These are usually store-specific sets.
All five of the Rookie Variations come from 2019 Topps Series 2: Pete Alonso, Vladimir Guerrero Jr., Eloy Jimenez, Yusei Kikuchi and Fernando Tatis Jr. Kikuchi is the only one of the five to have variations in Series 2 packs.
Like other variations, the main difference is the photo on the front. However, there's another giveaway that's clearly visible on the back. Directly under the card number on the back, there's a "Complete Sets" label.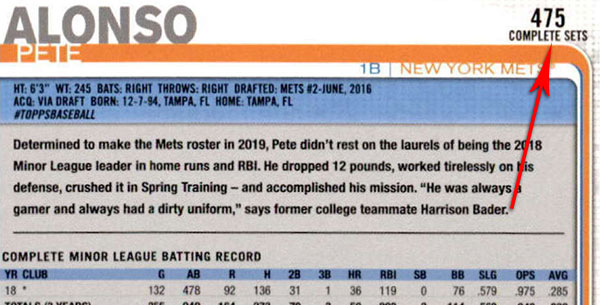 Because these variations are available in all retail factory sets, they're not going to be exceptionally rare. The biggest challenge is either getting a full set or finding someone cracking open a set and breaking up the contents.
2019 Topps Factory Set Vladimir Guerrero Jr. Variations
All 2019 Topps Baseball factory sets actually come with 701 regular cards rather than the originally announced 700. A new Vladimir Guerrero card with him batting is in all factory sets, both hobby and retail. This card is different from the short print found in Series 2 packs. Not only is there a different photo on the front, but there's a number on the back this time.
The card found in packs doesn't have a number.
A similar approach was used in 2018 factory sets. Ronald Acuna Jr. and Gleyber Torres were both late additions to Series 2 and were short print variations. Both got different cards that were available in all factory sets.
That means 2019 Topps Baseball retail sets have two Vladimir Guerrero Jr. variations, the one that's with the rest of the set and the one that's part of the bonus Rookie Variations (fielding version).
2019 Topps Baseball Factory Set Rookie Variations Checklist
Here's a quick look at the Rookie Variations found in 2019 Topps Baseball retail factory sets as well as the Vladimir Guerrero Jr. that's in both hobby and retail sets. If you're looking for a specific card, click on the links to see what's currently available on eBay.
410 Fernando Tatis Jr.
475 Pete Alonso
632 Yusei Kikuchi
670 Eloy Jimenz
700 Vladimir Guerrero Jr. – batting (all sets)
700 Vladimir Guerrero Jr. – fielding (retail sets)
2019 Topps Baseball Factory Set Variations Gallery
410 Fernando Tatis Jr., San Diego Padres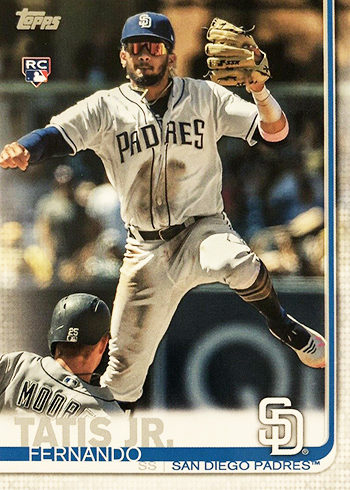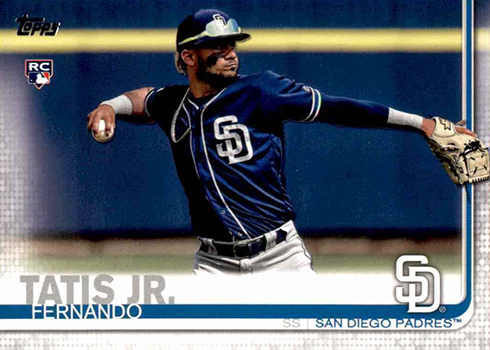 475 Pete Alonso, New York Mets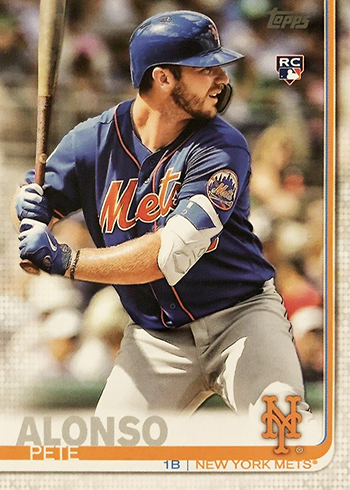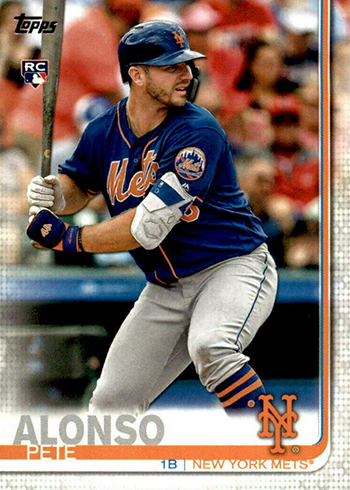 632 Yusei Kikuchi, Seattle Mariners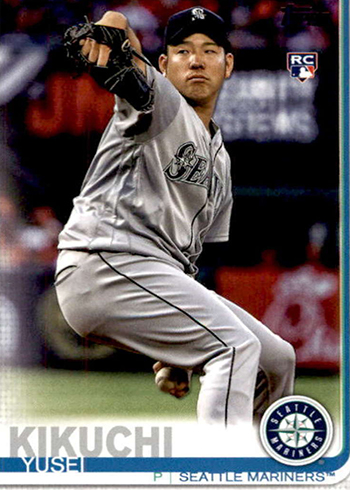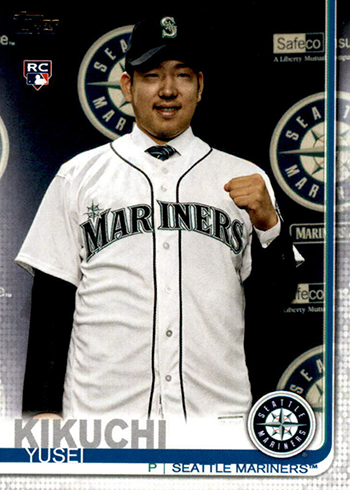 670 Eloy Jimenez, Chicago White Sox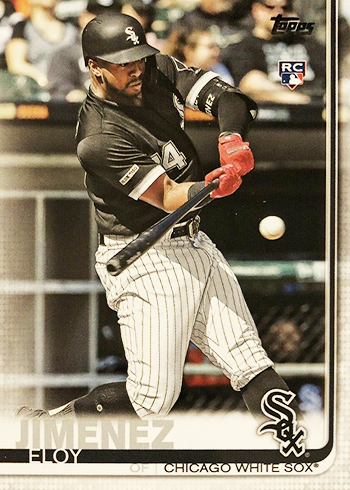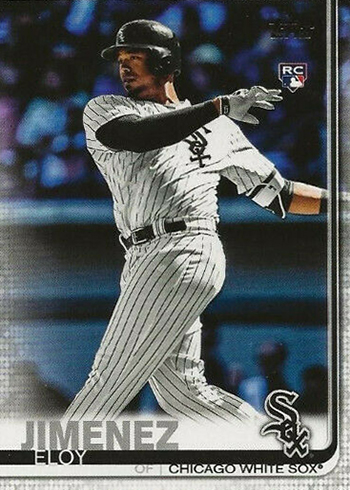 700 Vladimir Guerrero Jr., Toronto Blue Jays
We're still working on determining which variation is the retail-only Rookie Variation and which is in all factory sets.