2019 Topps Archives Snapshots Baseball Checklist, Team Set Lists and Details
2019 Topps Archives Snapshots Baseball cards get their name for the using photographs from the company's vault. Like other releases carrying the Archives name, that means a mix of the present game with the past.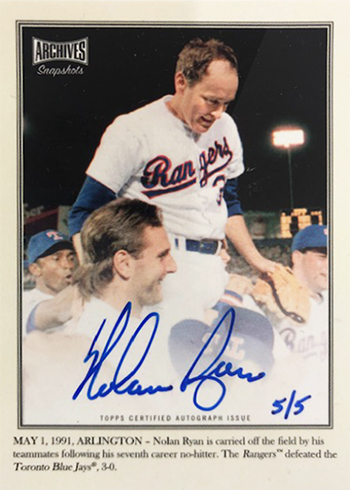 Like past years, Archives Snapshots is an online exclusive available only through the Topps website.
2019 Topps Archives Snapshots Baseball Overview
This isn't a big set or challenging one to build, at least at the base level. A total of 50 cards make up the main part. While this includes some of today's top stars and several key rookies, there are some retired stars as well. Like the main Topps Archives line, this doesn't necessarily the biggest names from the past, either. Some are All-Stars who didn't get a ton of widespread hobby love outside of their local market. Players like Steve Sax and Vernon Wells — both respected and recognized as being some of the better players from their era, but not exactly Cooperstown material, either.
Among the base set parallels are Black and White cards, which land one per box.
Autographs are also one per box, essentially offering up signed versions of most of the base cards. More than 30 players have Base Autographs.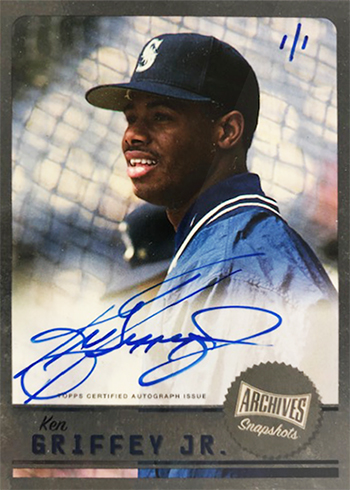 New to 2019 Topps Archives Snapshots Baseball are 25 Captured in the Moment inserts. These are the baseball card equivalent of a press photo, complete with an accompanying game-dated caption. Select cards here also have autographs.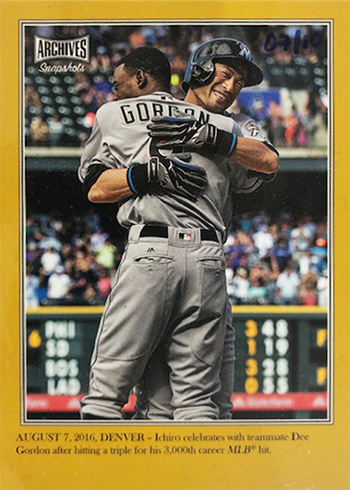 2019 Topps Archives Snapshots Baseball cards at a glance:
Cards per pack: 12
Packs per box: 1
Set size: TBA cards
Release date: September 6, 2019
What to expect in a hobby box:
Autographs – 1
Black and White Parallels – 1
2019 Topps Archives Snapshots Baseball Checklist
Base
Autographs
Inserts
Team Sets