The vets and rookies got their set. Now it's the past's turn. 2019 Topps Archives Signature Series: Retired Player Edition brings back the buyback line for another batch of autographs.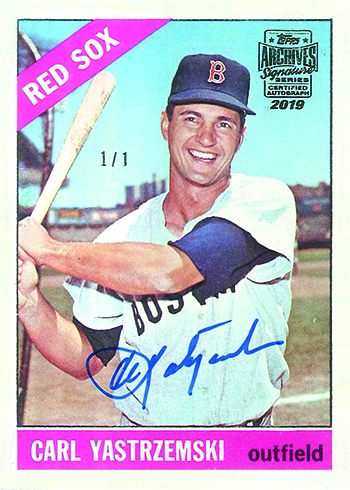 The concept remains the same. Each box has just one card and it's a buyback — an original Topps card from the past — that has been signed.
Autographs come on-card. Each is also numbered and given a foil stamp signifying it's from this particular release.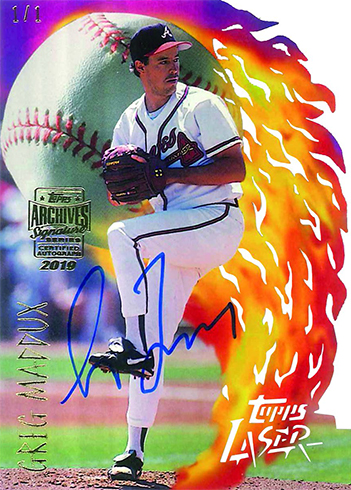 Typically, those signing for the set sign lots of different cards. Not only does this make for make cards to potentially chase, most individual cards are actually quite rare in the numbering sense. That said, due to the nature of the product, complete checklists are not normally released.
The buybacks come from a variety of sets and years. They can be base cards or inserts. The occasional memorabilia card can also make its way into the mix.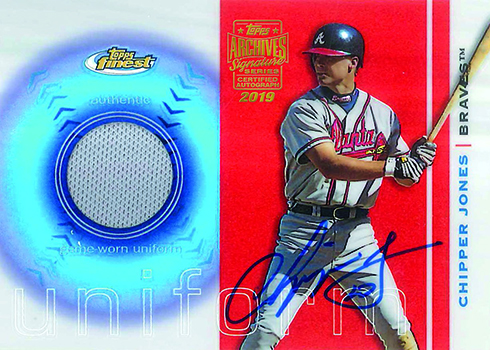 2019 Topps Archives Signature Series: Retired Player Edition at a glance:
Cards per pack: 1
Packs per box: 1
Boxes per case: 20
Release date: October 2, 2019
What to expect in a hobby box: