2019 Topps Archives Signatures Series Baseball: Active Player Edition probably has the most eclectic mix of autographs from current players. As with past years, it's a buyback product. Rather than creating entirely new cards, the product uses ones from the past with the signature added.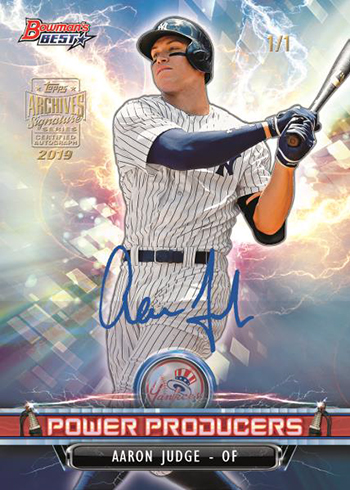 Boxes come with one autograph.
2019 Topps Archives Signature Series Baseball: Active Player Edition Overview
One of the benefits of going the autographed buyback route is that signatures are all hard-signed. As for the sets they come from, it will be a mix of modern Topps and Bowman releases. In fact, it might be hard to determine the full scope of cards players have signed. Traditionally with the Archives Signature Series line, players sign a lot of different cards. The trade-off is that they are individually done in small numbers.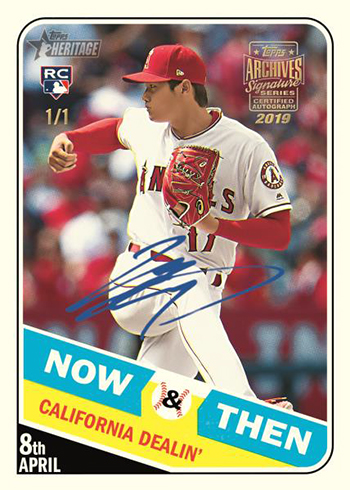 A gold foil stamp is on every 2019 Topps Archives Signature Series Baseball card to show that it's from the product and not an in-person signature someone may have gotten at the ballpark or a through-the-mail request. The stamp also notes the year so there's no confusion if a similar card appears in another Archives Signature Series set.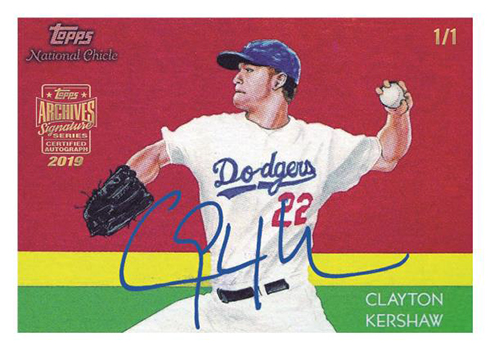 2019 Topps Archives Signature Series Baseball cards at a glance:
Cards per pack: 1
Packs per box: 1
Boxes per case: 20
Release date: July 10, 2019
What to expect in a hobby box: