2019 Starting Lineup Randy Johnson Stadium Giveaway Commemorates Perfect Game
Starting Lineup figures aren't around as much as they were 25 years ago, but they still pop up. On Saturday, May 18, it was part of an Arizona Diamondbacks stadium giveaway to commemorate the 15th anniversary of Randy Johnson's Perfect Game.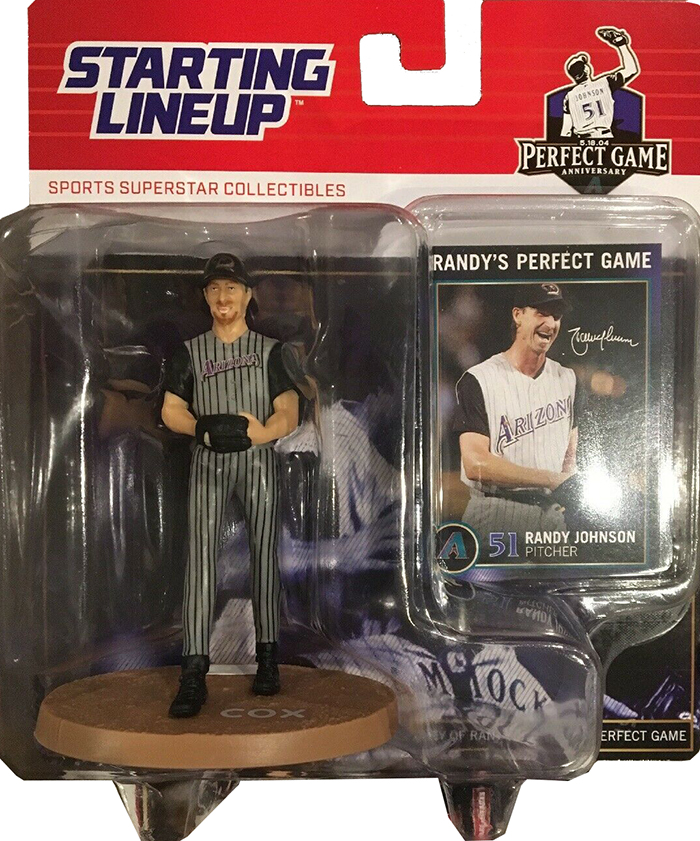 The first 20,000 fans through the gates for the game between the Diamondbacks and San Francisco Giants got one of the retro figures.
And it's definitely not an intricate likeness. Like the original SLU figures of the late 1980s and early '90s, it's a loose interpretation of the Big Unit. As for points of articulation, it doesn't look like there are any. It's more statue than action figure.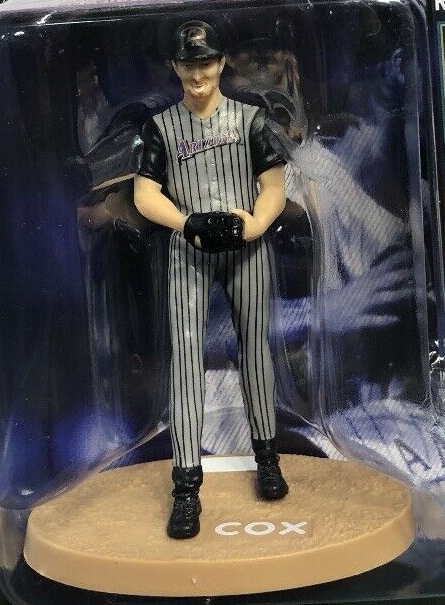 Another throwback to the original Starting Lineups is the fact that it comes with a baseball card inside the package. The photo comes from Johnson's Perfect Game, which came on May 18, 2004 versus the Atlanta Braves.
A handful of the Randy Johnson Starting Lineup figures have landed on eBay with early sales in the $20-$25 range.
Between 1994 and 2001, Johnson appeared on several SLU figures as part of the toy line's original run.