2019 Panini Prizm Draft Picks Baseball is following in the footsteps of similar football and basketball releases. Many of the game's top prospects are on display in a set that's somewhat straightforward in its construction but bursting with color.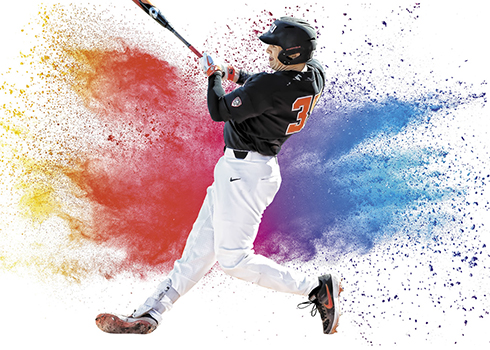 At the hobby level, packs average an autograph and three Prizms parallels. That's five signatures and 15 Prizms across a five-pack box.
2019 Panini Prizm Draft Picks Overview
The majority of the set features players from the June draft. This includes the base set, which is divided up into three distinct sections. The checklist starts with regular player cards.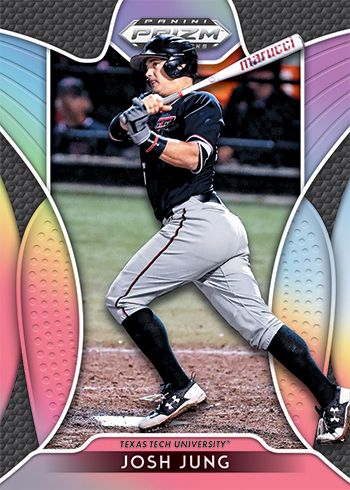 Beyond these are Crusade and All-Americans, each of which comes with a different design.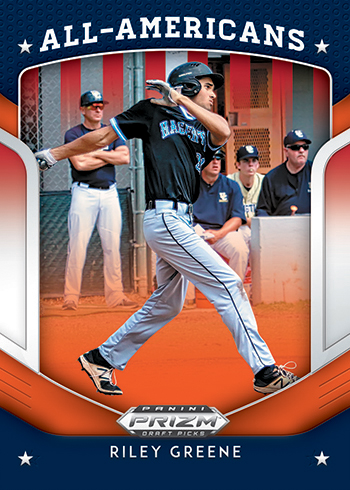 Yes, there are Prizms and several of them. Among them are several that are only in hobby packs such as Camo, Green Ice and Gold.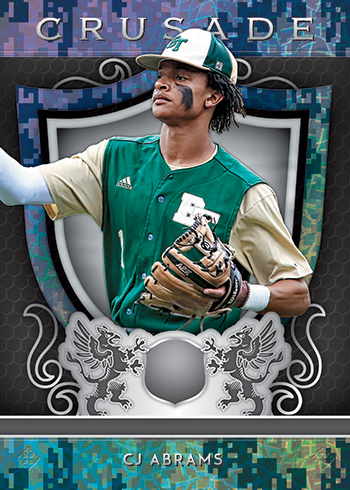 Most of the signatures in the product are Draft Picks Prizms Autographs. Like the main set, parallels are numerous.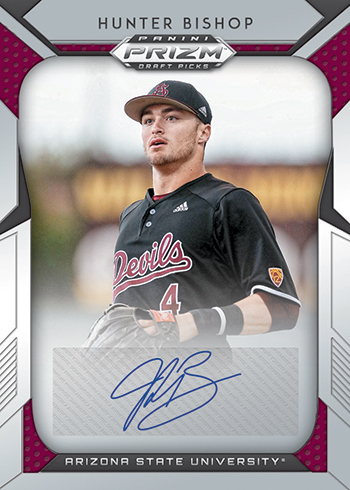 College Ties Autographs each have a pair of signatures. Pairings consist of players from the same school.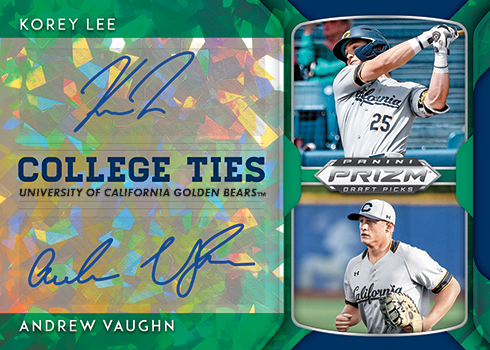 Color Blast inserts continue to expand their reach. After debuting in the main 2019 Panini Prizm Baseball set, the colorful cards have moved onto other products in the brand's portfolio. That includes another 30 here.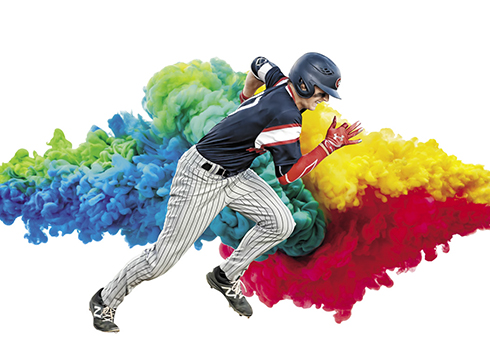 2019 Panini Prizm Draft Picks Baseball cards at a glance:
Cards per pack: 8
Packs per box: 5
Boxes per case: 16
Set size: TBA
Release date: November 6, 2019
What to expect in a hobby box:
Autographs – 5
Prizms Parallels – 15