2019 Panini National Convention Silver Packs Checklist, Wrapper Redemption Details
As usual, the 2019 Panini National Convention wrapper redemption set brings with it a large a varied checklist. Covering several sports, base cards mix with patterned parallels, inserts, autographs and memorabilia cards inside the silver packs.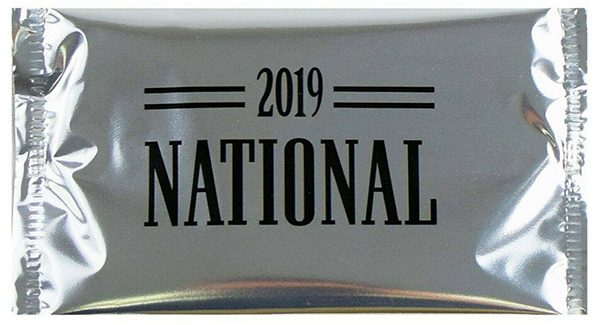 And, yes, there's Zion Williamson as well.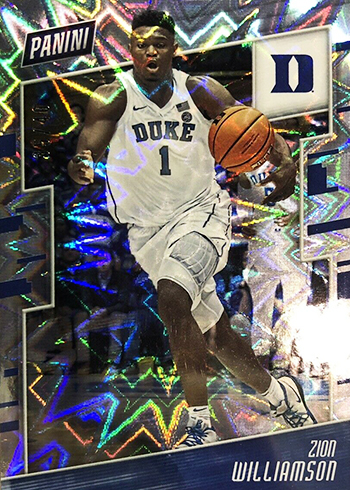 2019 Panini National Convention Silver Overview
The main base set clocks in at 75 cards. Football, basketball, baseball and soccer are all featured with both current athletes and stars from the past. In addition to the basic versions, these have several parallels: Magnetic Fur (/99), Rainbow Spokes (/50), Explosion (/40), Escher Squares (/25), Pyramids (/10), Galactic Windows (/5) and HyperPlaid (1/1). Select cards also have autograph and memorabilia versions that are numbered to 25 or less.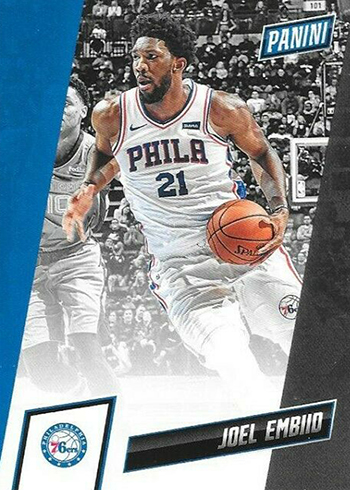 In addition to the base set are a handful of complimentary subsets covering prospects, rookies, Legends and college. These add another 125 total cards to the checklist, not including parallels.
For those hunting for Zion Williamson cards, he's part of the Basketball Prospects subset. He also has a card in Panini's exclusive 2019 National Convention VIP set given to VIP pass holders.
Collectors can find more than just base cards in their Silver Packs, though. A variety of autographs and memorabilia cards are also available. Signature themes include an expansive Private Signings roster, Instant Access and special Hall of Fame cards from recent football and basketball inductees. Game-Dated Memorabilia, Massive Materials and Rookie Memorabilia are among the relic cards.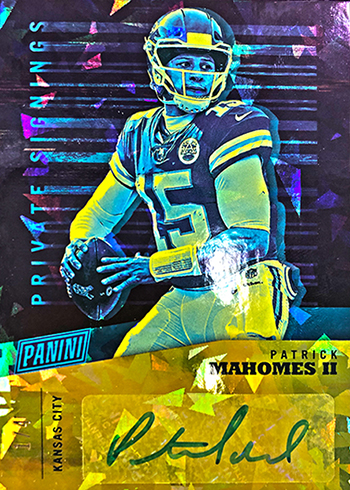 How to Get Wrapper Redemption Silver Packs
To get the exclusive 2019 Panini National Convention Silver Packs, collectors must take unopened boxes of select products to the Panini booth.
The number of packs varies from product to product.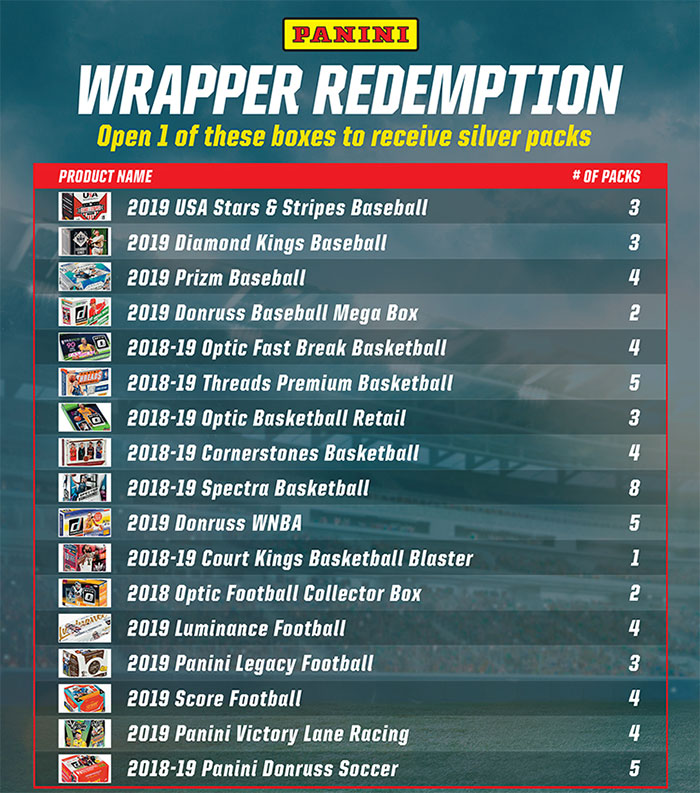 2019 Panini National Convention Silver Packs Checklist
Base
Autographs
Memorabilia
Inserts