2019 Panini National Convention VIP Gold Party Checklist and Details
The 2019 Panini National Convention VIP Gold Party set was handed out to an exclusive group. The cards were produced for attendees of the company's annual VIP Party held in conjunction with the National Sports Collectors Convention. And, as usual, the checklist includes some rare inclusions, autographs, memorabilia and some key rookies.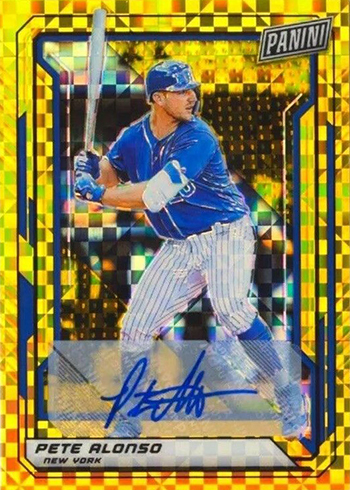 2019 Panini National Convention VIP Gold Overview
This year the base set is done entirely with chromium stock. The checklist has 95 cards plus five Prospects covering basketball, football, baseball, soccer and racing. Among them is one of the earliest Zion Williamson cards.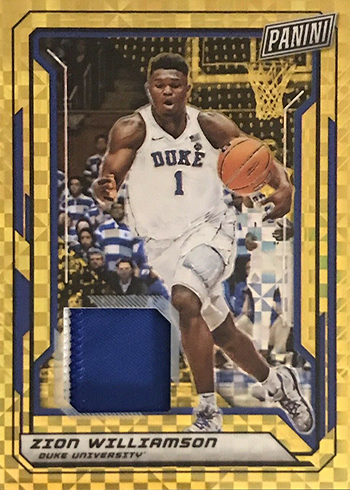 Base cards have a total of 11 regular parallels, which draw from the colors and patterns used in Panini lines like Prizm and Select. In addition to these are autograph and memorabilia versions of select cards.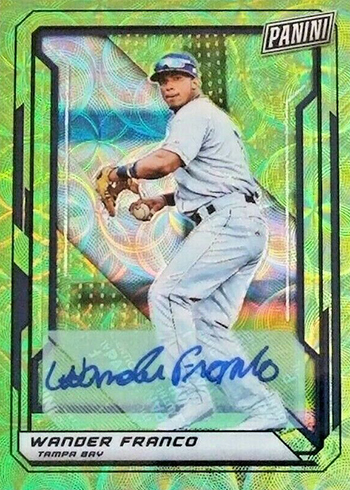 Additional autographs are available in a few spots. The biggest is with a group of Privates Signings cards that are different from the ones included in Panini's main promo set for the 2019 National. There's also another batch of Manufactured Patch Autographs. All of these max out at 25 copies each.
As far as memorabilia cards go, besides the base parallels there are Massive Materials cards that have oversized swatches.
2019 Panini VIP Gems Black Boxes
2019 Panini VIPs also received a special VIP Gems Black Box at the party. All of these cards have a diamond embedded directly in the card. None have more than three copies. Autographs are also available.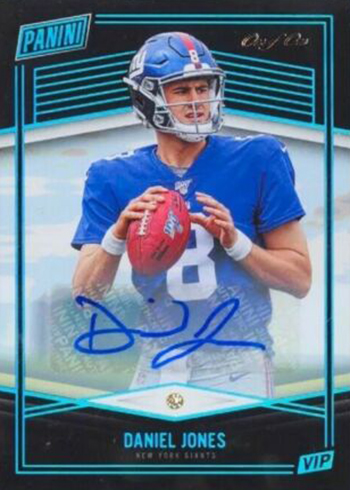 2019 Panini National Convention VIP Gold Party at a glance:
Cards per pack:
Set size: 100 cards
Release date: August 3, 2019
2019 Panini National Convention VIP Gold Party Checklist
Base
Autographs
Memorabilia
Black Box