2019 Panini Immaculate Collection Baseball is bypassing the traditional base cards this time around, opting for a configuration that's all autographs and memorabilia cards. Six, to be exact, in every box.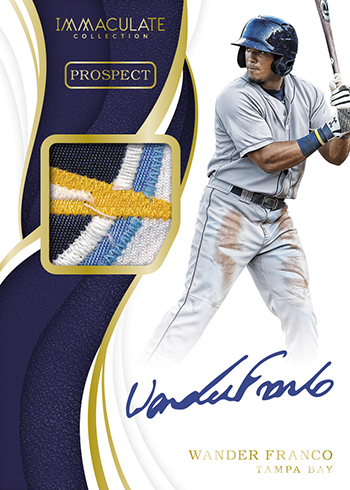 2019 Panini Immaculate Collection Baseball Overview
As usual, variety is one of the keys to the 2019 Panini Immacualte Collection Baseball checklist as far as swatches and relics go. It's also something that comes through in how many of the signatures display.
Rookie Patch Autographs are a cornerstone for every Immaculate set. Here, they include an on-card signature as well as a prime piece of gear. The product also has similar Prospect Patch Autographs that look to key players working their way towards the majors. Both of these have three levels of parallels numbered to 49 and under.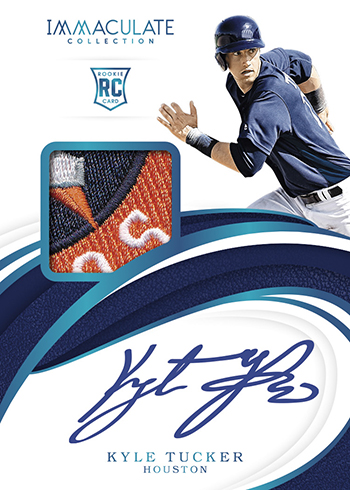 Immaculate Doubles bring tother a hard signature plus two pieces of memorabilia, one of which is oversized.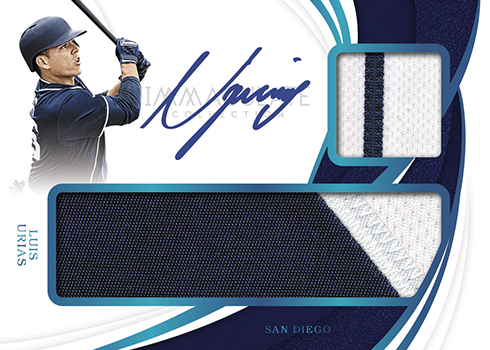 Premium is another autograph memorabilia offering. These come with prime pieces that are bigger than what you typically find.
New Matinee inserts have a couple of different elements. For starters, there's an autograph that's on a piece of eyeblack. Joining it are a pair of memorabilia pieces.
Immaculate Jumbos are among the most distinct cards in the product, delivering a massive relic piece on the front. Materials come from a variety of sources including nameplate letters, batting gloves and cleats. New for 2019 Panini Immaculate Collection Baseball are alternate patches, wristbands and knit caps.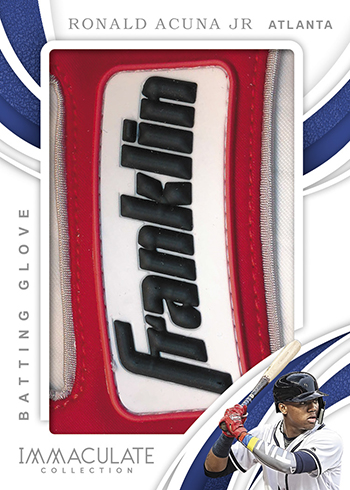 Immaculate Signatures is where collectors can find on-card autographs from veterans and retired players.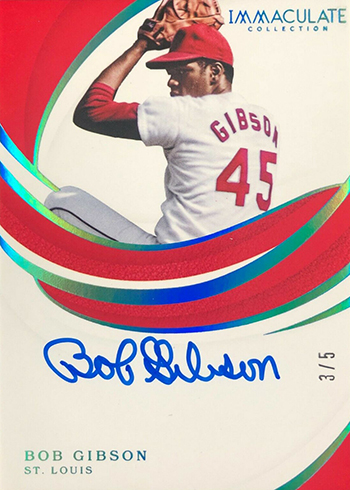 Some of the other autographs in 2019 Panini Immaculate Collection Baseball are on such materials as tweed weave, parchment, bats and more.
2019 Panini Immaculate Collection Baseball cards at a glance:
Cards per pack: 6
Packs per box: 1
Boxes per case: 8
Set size: 150 cards
Release date: July 24, 2019
Buy 2019 Panini Immaculate Collection Baseball boxes on eBay:
What to expect in a 2019 Panini Immaculate Collection Baseball hobby box:
Autographs or Memorabilia Cards – 6 Total
2019 Panini Immaculate Collection Baseball Checklist
Base
Autographs
Memorabilia
Team Sets