2019 Panini Flawless Baseball cards are all highlighted by at least one of the follow: autographs, memorabilia or diamonds. Some have combinations of the two. No matter how you look at it, the product sits an elite class for the season as far as high-end elements (and its ensuing price tag) go.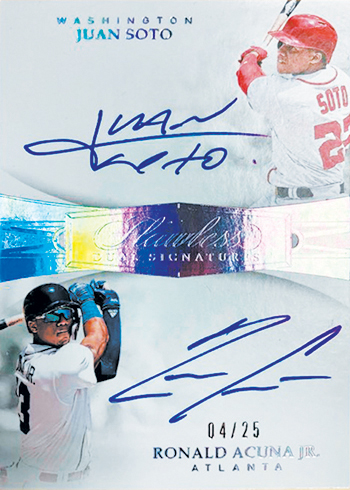 Each box has a total of ten cards. Seven have autographs, two are of the memorabilia variety and one has diamonds.
2019 Panini Flawless Baseball: Diamonds of the Diamond
As usual for the brand, base cards all come with gems. Specifically, they're all diamonds here. The main set breaks down into four thematic subsets: base, Legends, All-Stars and Rookies.
Regular versions are numbered to 20 while parallels come in Yellow Diamond (/10), Dual Diamonds (/5) and Jumbo Diamonds (1/1).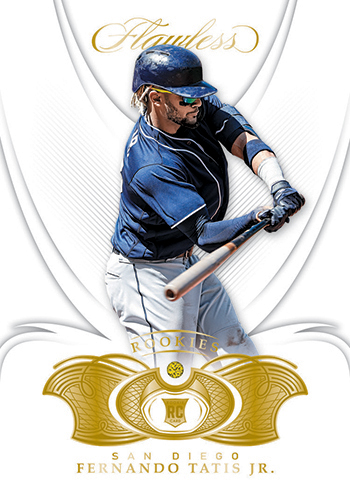 These aren't the only gem cards in 2019 Flawless Baseball. The checklist has ten different one-of-one special cards that have multiple gems, each with a different player or group of players. Like many parts of the product, the scope reflects the numerous generations from the original Hall of Fame Class through to 2019 inductee, Mariano Rivera.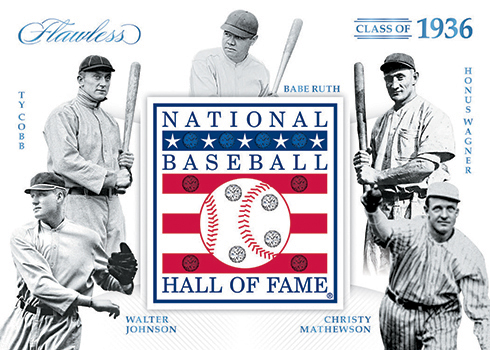 Autographs and Memorabilia Cards
Moving to the present, there are several rookie autograph collections ranging from on-card autographs to dual autographs to signed patch cards with as many as four swatches.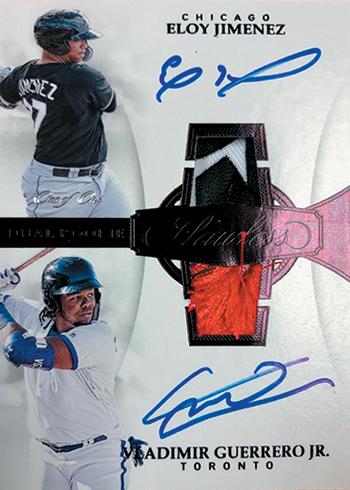 Specific autograph inserts include Dual Patch Autographs, Dual Rookie Patch Autographs, Dual Signature Patches, Triple Patch Autographs, Rookie Triple Patch Autographs and Quad Patch Signatures. More refined autograph themes are available in Milestones, Performances, Moments and All-Stars.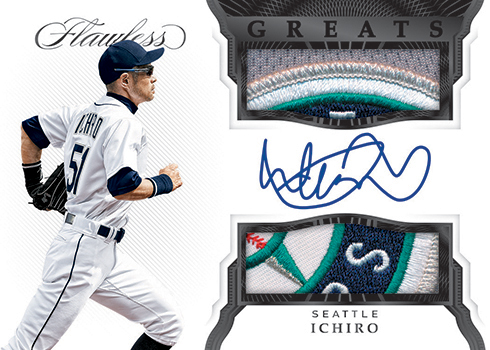 According to Panini, 2019 Flawless Baseball has more autograph patch cards than past editions for the sport.
Not all autographs come with memorabilia, though. Dual Signatures bring together a variety of veteran and rookies. Flawless Signatures is back for another year as well.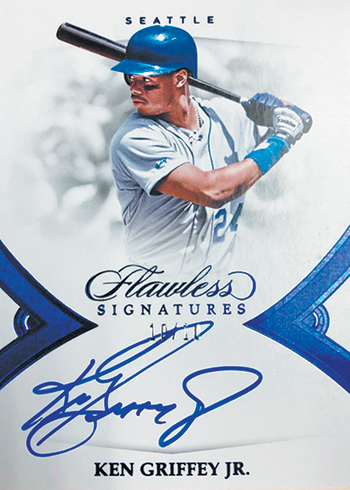 Flawless Cuts return with a new batch of cut signatures, such as Babe Ruth, Ty Cobb, Jackie Robinson, Honus Wagner, Christy Mathewson, Lou Gehrig, Grover Cleveland and Cy Young.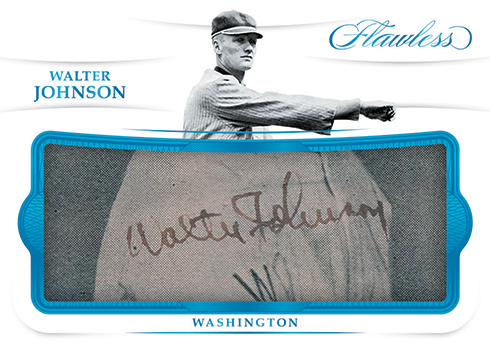 All-time greats make up the 20-card Legends Jumbo Material checklist.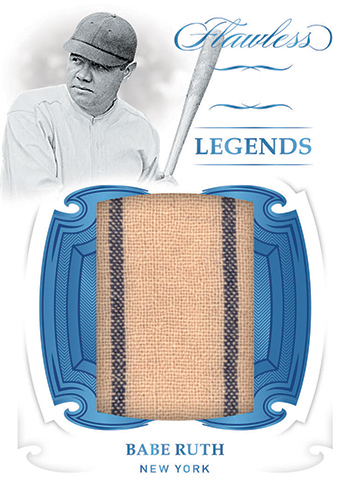 2019 Panini Flawless Baseball also has bat knobs, nameplates and cleat cards with spikes. Knobs come from the likes of Cobb, Hank Greenberg and George Sisler. Joe DiMaggio and Roberto Clemente are among the bat nameplates. As for the Spikes, current stars like Albert Pujols and Cody Bellinger are joined by such up-and-comers as Vladimir Guerrero Jr. and Wander Franco.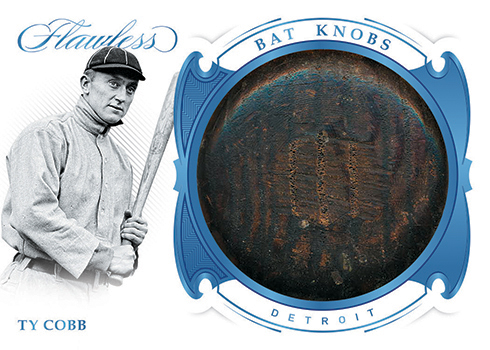 2019 Panini Flawless Baseball cards at a glance:
Cards per pack: 10
Packs per box: 1
Boxes per case: 2
Set size: 65 cards
Release date: November 20, 2019
What to expect in a hobby box:
Autographs – 7
Memorabilia Cards – 2
Gem Cards – 1
2019 Panini Flawless Baseball Checklist
Base
Autographs
Memorabilia
Inserts
Team Sets