2019 Oscar Nominees with Autograph Cards – Beckett Pricing Insider
Several high-profile 2019 Oscar nominees have signed autographs in many products over the years. This group of performers and filmmakers has starred in or directed many eclectic roles over their careers. Among them, we have had a king, a Sith Lord, a talking raccoon, and Jesus Christ.
Their combined 200-plus years of experience in show business has paved the way for them to be honored this year.
Here are the nominees for the Best Autographs from this year's crop of Oscar nominees:
Spike Lee
Best Director for BlacKkKlansman
From Do the Right Thing to Malcolm X, Spike Lee has been a controversial mainstay among Hollywood's best directors. His best signature resides alongside Reggie Miller's in the 2003-04 SP Signature Edition Marquee Marks. These are extremely limited as they are serial numbered to 25.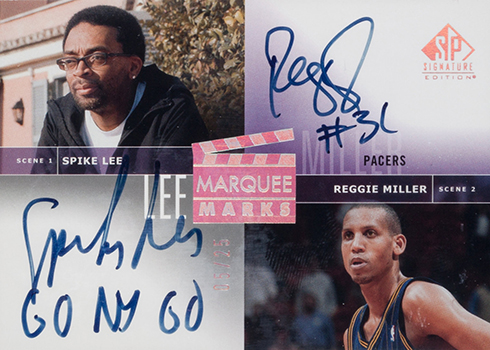 Bradley Cooper
Best Actor for A Star is Born
Before he was hungover, Cooper starred in the hit TV show, Alias. His first autograph was in the 2002 Alias Season One product. It is still his most sought after signature.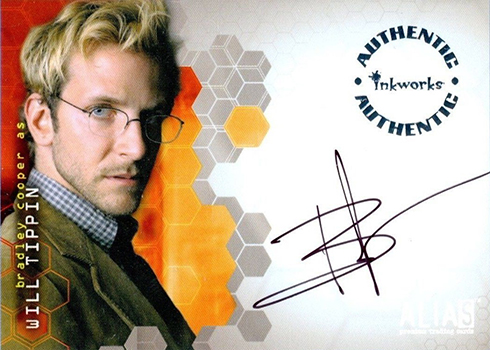 Viggo Mortensen
Best Actor for Green Book
Viggo is probably most known for his role as Aragorn in the Lord of the Rings franchise. His first autograph was included in the star-studded 2001 Lord of the Rings Fellowship of Rings autograph set.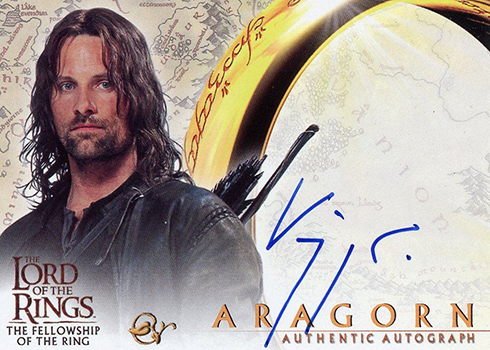 Willem Dafoe
Best Actor for At Eternity's Gate
From Jesus to T.S. Eliot, Mr. Dafoe has portrayed many profound characters over his near 40-year career. His lone autograph is in the 2007 Spider-Man 3 product and it commemorates his turn as Norman Osborn, aka the Green Goblin.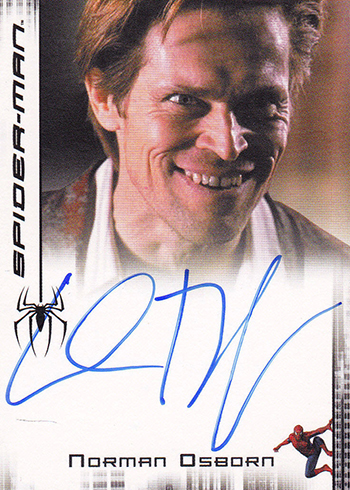 Glenn Close
Best Actress for The Wife
Close is the sole actress from this year's nominations that has autographs. In the 2014 Guardians of the Galaxy product, she has a standard autograph and an autographed relic. Both which have maintained a substantial amount of popularity and value.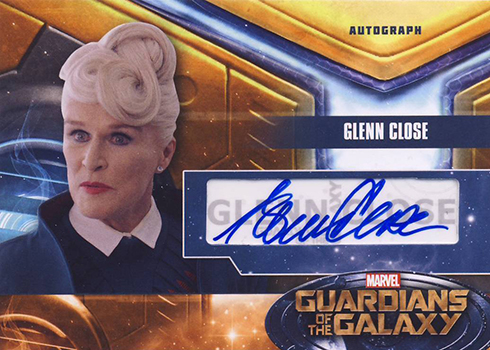 Adam Driver
Best Supporting Actor for BlacKkKlansman
Kylo Ren himself is in high demand on the card market and he has an ample amount of autographs out there. However, his first from the 2016 Star Wars Masterwork set remains among the most prized.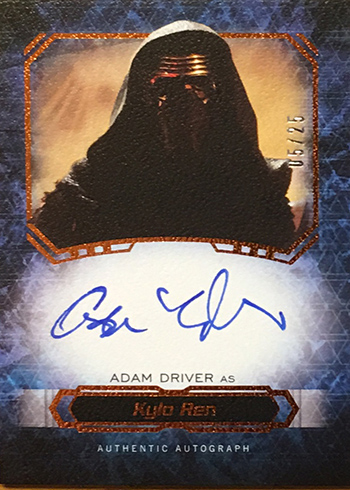 Mahershala Ali
Best Supporting Actor for Green Book
Among the nominees, no one has enjoyed a more successful year than Ali. He is currently starring as the lead character in the third season of True Detective. His only autographs come in 2013 Alphas Season One and 2007 The 4400 Season Two.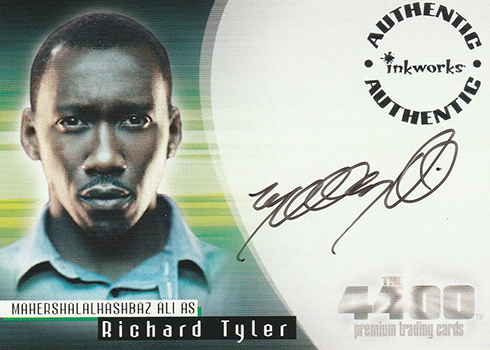 Richard E. Grant
Best Supporting Actor for Can You Ever Forgive Me?
This character actor has touched just about every plane of pop culture with his roles. He's starred in Game of Thrones, Logan, Doctor Who, Downton Abbey, and will be appearing in Episode IX of the Star Wars franchise. He only has two autographs and they can be found in 2017 Game of Thrones Season Six and 2018 Game of Thrones Season Seven.