What's the Deal with These New York Mets Seinfeld Baseball Cards?
Seinfeld is one of the greatest TV shows ever. Even with a massive cast of stars and guests that have appeared in other sets, sadly, Jerry, George, Elaine and Kramer never got their due with a full set of trading cards. Leave it to the New York Mets to make things a little more right in the world. As part of their Seinfeld Night on July 5, 2019, a Jerry Seinfeld bobblehead was the main draw. But some Mets fans took home a set of four Seinfeld baseball cards as well.
The checklist features the show's four lead characters. Not that there's anything wrong with that.
Cards came sealed in a small baggie with a full set of four. Fronts have a portrait of the character with full Mets marks, colors and even a "position" of where they might play.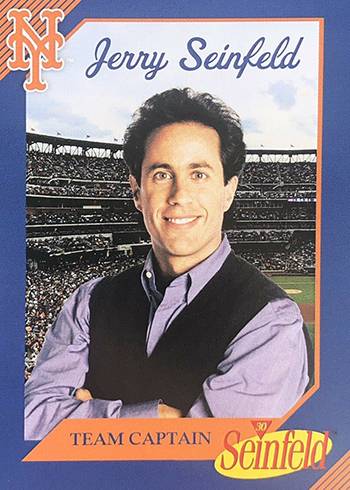 Backs don't have stats, but they do include random vitals, factoids and classic quotes. There's also an ad for the show airing on in New York on PIX11.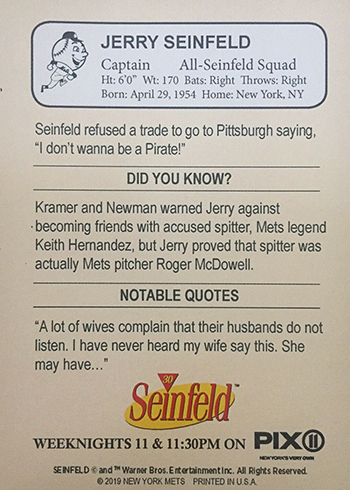 Although the Mets did announce that 25,000 Jerry Seinfeld bobbleheads were made for the promotion, the number of card sets is not known.
No Cards for You?
Back when Seinfeld was the master of the television domain, the Internet was still in its infancy. Card collecting certainly wasn't online to nearly the same extent as it is now.
But times change.
For those who aren't in New York or weren't in attendance for Seinfeld Night, the cards can be found on places like eBay. In the days immediately after the promotion, four-card sets were consistent sellers around the $30 mark.
Other Seinfeld Cards
While there hasn't been a full set of Seinfeld trading cards, it's not like there aren't any. 2011 Topps American Pie, a set that charts big moments in pop culture history, has a card on its checklist for the show's July 5, 1989 series premiere. All four stars are pictured.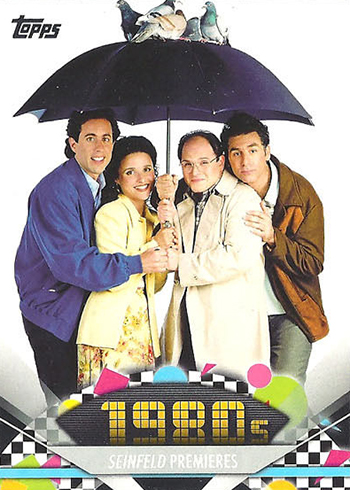 There's also a card that doesn't specifically highlight the show, but it does call back to George Costanza and his time with the New York Yankees. Among Jason Alexander's handful of autograph cards is one in 2003 Upper Deck Yankees Signature Series. Alexander is pictured as himself, not his iconic character.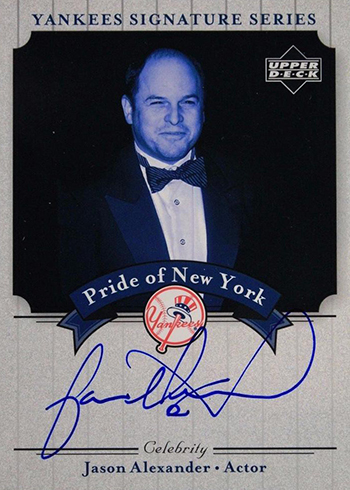 2019 New York Mets Seinfeld Baseball Cards Checklist and Gallery
Elaine Benes – 3rd Base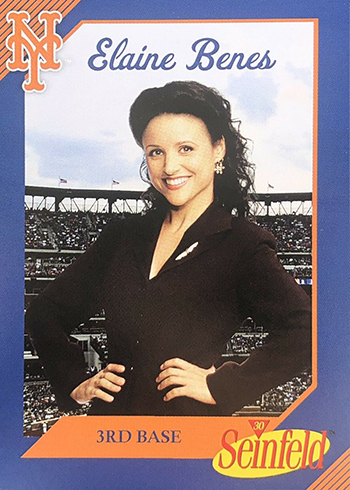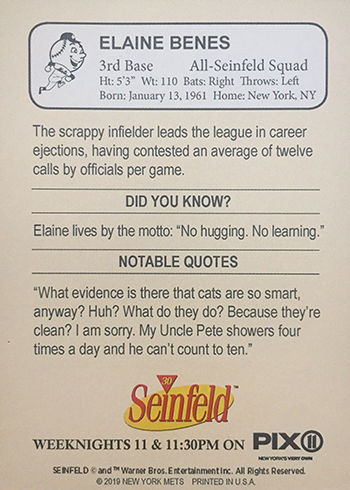 George Costanza – Catcher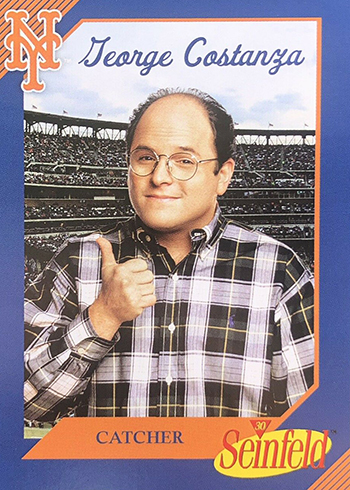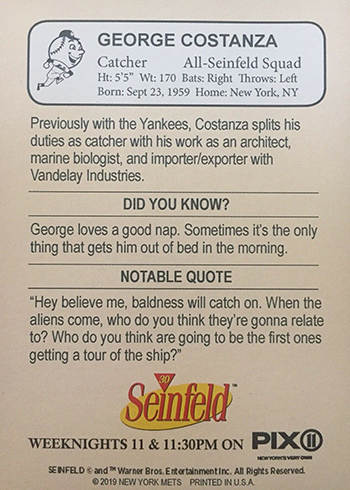 Cosmo Kramer – Shortstop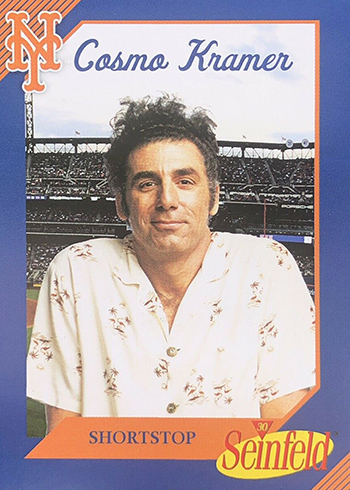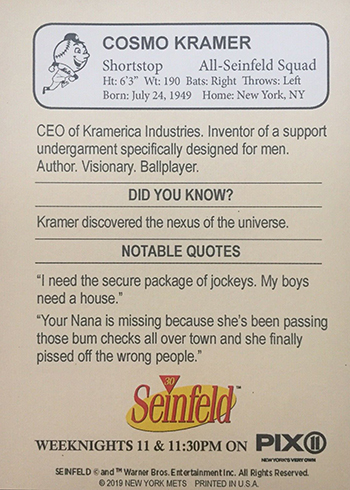 Jerry Seinfeld – The Captain