2019 Leaf Valiant Football cards stick with the same sort of format it has used for the past couple of years. That means all autographs and lots of color. It also means graded cards.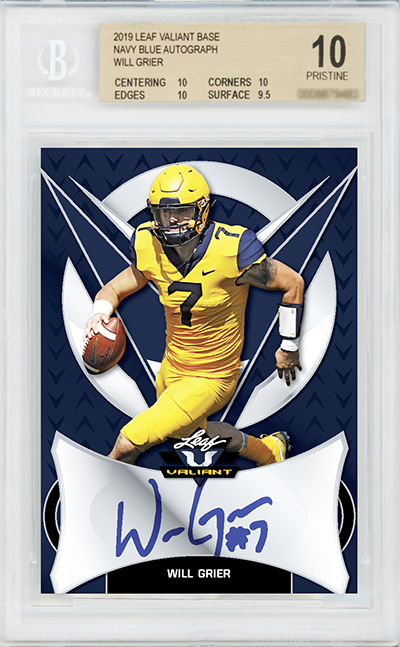 All told, there are four autographs per box, one of which is graded by BGS.
2019 Leaf Valiant Football Overview
Every card in 2019 Leaf Valiant Football features an on-card autograph. The checklist highlights prospects slated for the 2019 draft. According to Leaf, players from key offensive positions like quaterbacks, running backs and wide receivers get particular attention.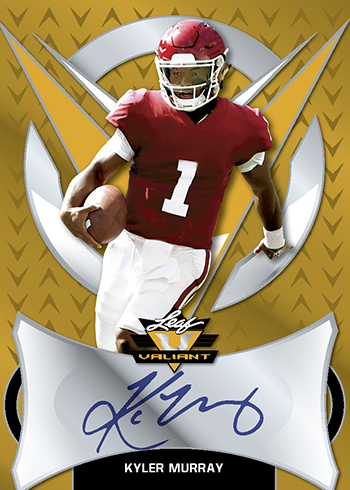 Besides Base Autographs, which use the Valiant logo as a backdrop, there are some additional inserts as well: All-American, Rising Stock and Tenacious D, one of the places with standouts on defense get some added attention.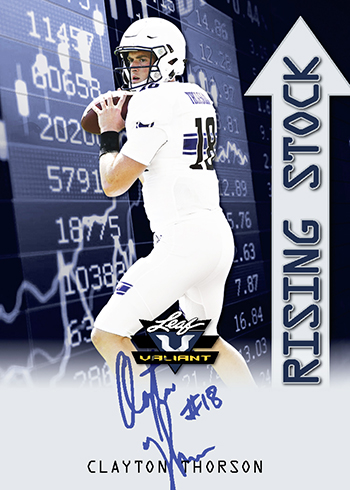 Like usual, every area of the chromium 2019 Leaf Valiant Football has lots of color with its several levels of parallels.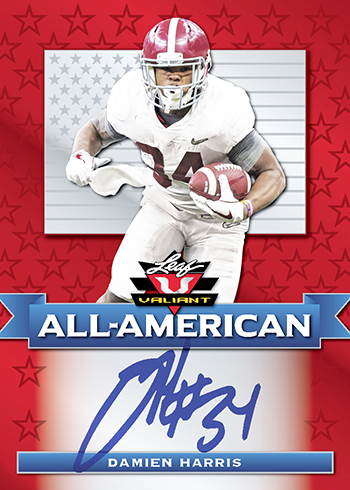 The product's graded cards are all BGS 9.5 Gem Mint or higher. BGS 10 and BGS 10 Black Label cards are also possible.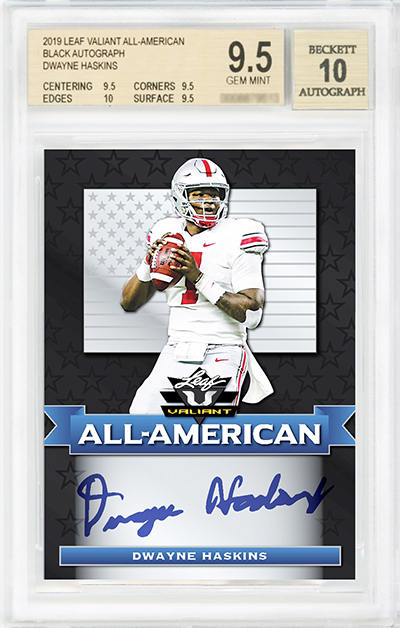 2019 Leaf Valiant Football cards at a glance:
Cards per pack: 4
Packs per box: 1
Boxes per case: 12
Release date: May, 2019
What to expect in a hobby box:
Graded Autographs – 1
Additional Autographs – 3