2019 Leaf Metal Draft Football cards continue the brand's focus of chromium card with on-card autographs from the sport's prospects. In fact, everything in the product is an autograph.
The big change for 2019? The introduction of hobby jumbo boxes that compliment the traditional ones. Regular hobby boxes have five autographs. Hobby jumbo come with ten, one of which is a one-of-one proof.
2019 Leaf Metal Draft Football Overview
Base Autographs make up the bulk of the 2019 Leaf Metal Draft Football checklist. The premise here is pretty simple, highlighting the player and their signature. Parallels are plentiful. Not only is there the usual rainbow of colors, but there are a variety of patterned Wave versions as well. As a result, according to Leaf, the base versions are actually relatively tough to pull.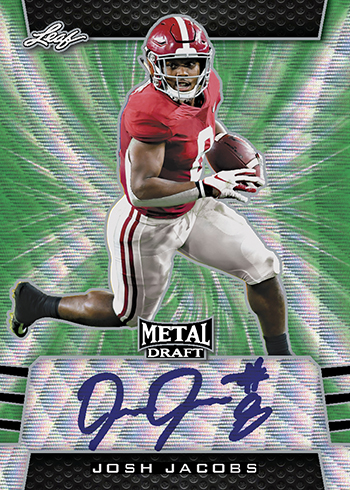 A couple of insert themes are also available, offering additional signatures from key players heading into the 2019 draft. These include State Pride and Tenacious D.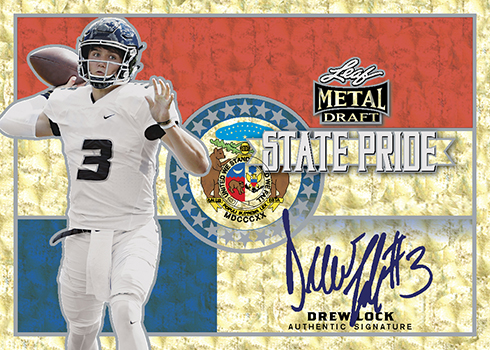 The hobby jumbo-exclusive one-of-one autographs are Clear Proof cards. These all come in protective slabs.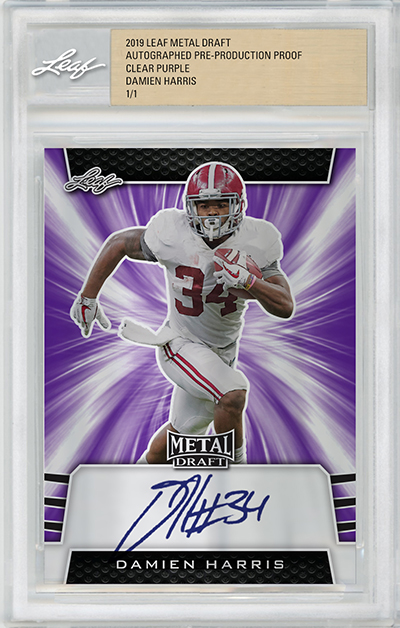 2019 Leaf Metal Draft Football cards at a glance:
Cards per pack: Hobby – 5, Hobby Jumbo – 10
Packs per box: Hobby – 1, Hobby Jumbo – 1
Boxes per case: Hobby – 15, Hobby Jumbo – 8
Release date: March, 2019
What to expect in a hobby box:
What to expect in a hobby jumbo box:
Autographs – 9
Slabbed Clear Proof 1/1 Autographs – 1