The 2019 Funko POP NFL lineup is a big one, topping 20 players. While they're all big names, they cover a variety of teams and positions.
Veteran stars make up the majority of the lineup, however, some of them found new teams in the offseason. These include Odell Beckham Jr., Antonio Brown and Le'Veon Bell.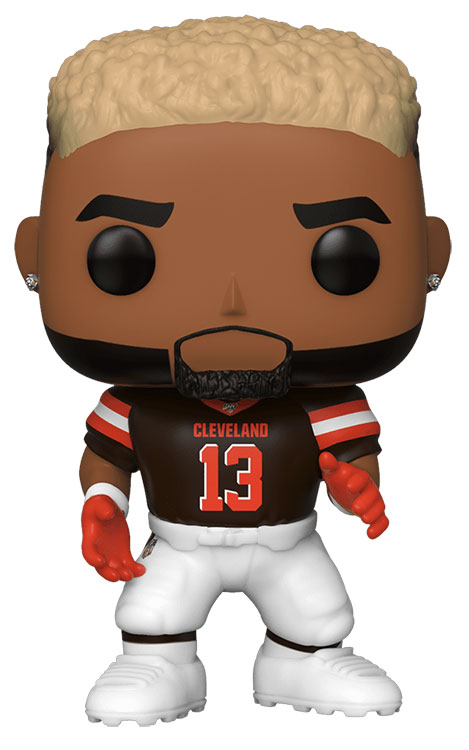 A couple of top picks from the 2019 draft, Arizona's Kyler Murray and Nick Bosa of the San Francisco 49ers, also appear.
Some players with past POPs get special Super Bowl caps. These include Tom Brady, Drew Brees, Aaron Rodgers and Russell Wilson.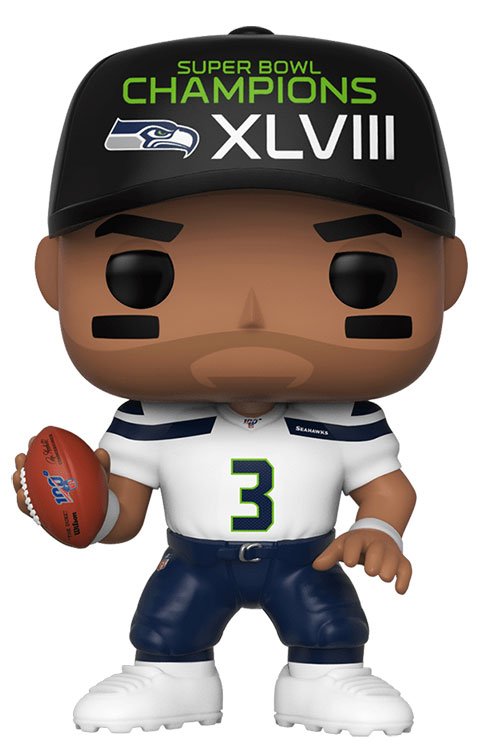 There is one 2019 POP NFL exclusive — Saquon Barkley. The second-year New York Giants running back will only be available through Fanatics.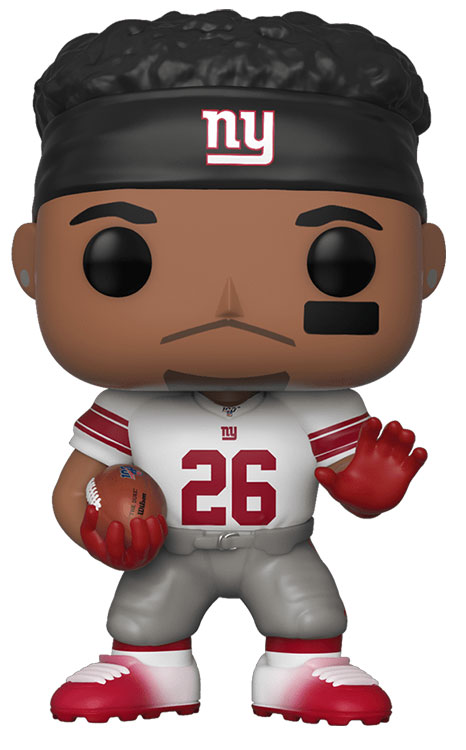 Funko does not have an exact date as to when the figures will release.
The first Funko POP NFL figures came out in 2014. Since that time, more than 150 different figures have been produced.
2019 Funko POP NFL Checklist
Saquon Barkley, New York Giants – Fanatics exclusive
Odell Beckham Jr., Cleveland Browns
Le'Veon Bell, New York Jets
Nick Bosa, San Francisco 49ers
Tom Brady, New England Patriots
Drew Brees, New Orleans Saints
Antonio Brown, Oakland Raiders
Amari Cooper, Dallas Cowboys
Aaron Donald, Los Angeles Rams
Melvin Gordon III, Los Angeles Chargers
A.J. Green, Cincinnati Bengals
DeAndre Hopkins, Houston Texans
Lamar Jackson, Baltimore Ravens
Khalil Mack, Chicago Bears
Patrick Mahomes II, Kansas City Chiefs
Christian McCaffrey, Carolina Panthers
Kyler Murray, Arizona Cardinals
Patrick Peterson, Arizona Cardinals
Aaron Rodgers, Green Bay Packers
Jaylon Smith, Dallas Cowboys
Adam Thielen, Minnesota Vikings
Michael Thomas, New Orleans Saints
Russell Wilson, Seattle Seahawks