2019 Funko POP MLB Stadium Giveaways Schedule
The list of 2019 Funko POP MLB stadium giveaways isn't nearly as long as the one for bobbleheads. That said, there are a handful of exclusive vinyl figures coming to major league ballparks this summer.
As the schedule stands right now, the San Francisco Giants kick things off on June 20. This happens to coincide with Bruce Lee Night. Put the two together and you've got an interesting giveaway.
Those buying a special ticket get an exclusive Bruce Lee Funko POP figure. Clad in a Giants uniform, the martial arts icon is flying through the air with one of his trademark kicks.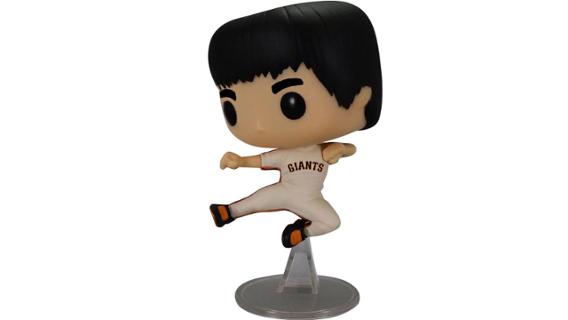 There's also a second VIP variant version of the figure. This one requires an upgraded ticket.
That's it for pop culture-leaning 2019 Funko POP MLB stadium giveaways. The rest are all MLB players. On July 20, exclusives are taking place in two different cities. Edgar Martinez makes his Funko debut with a Seattle Mariners promotion. Eugenio Suarez is the subject of the other giveaway, which is in Cincinnati. For both, 20,000 figures are being made.
Other 2019 Funko POP MLB stadium giveaways include Atlanta's Freddie Freeman, Yadier Molina and the recently retired Ichiro.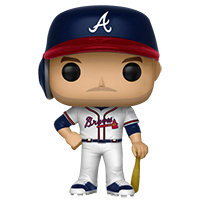 Past Funko POP stadium giveaways have also included a small number of rare chase figures. The Reds have said that their Suarez promotion does include 500 such pieces. Details on these are usually announced closer to the promotion dates. So if you're a POP collector or heading to one of the games, check closer to the specific giveaway date.
Here's a quick list of all the promotions announced for the season. It is subject to change and more could be in the works.
2019 Funko POP MLB Stadium Giveaways Schedule
June
28
Bruce Lee,San Francisco Giants (two different, special ticket purchase)
July
20
Edgar Martinez, Seattle Mariners (20,000)
Eugenio Suarez, Cincinnati Reds (20,000; 500 chase versions)
August
30
Freddie Freeman, Atlanta Braves (15,000)
September
2
Yadier Molina, St. Louis Cardinals (30,000)
28
Ichiro, Seattle Mariners (20,000)