2019 Donruss Racing keeps the retro stylings the line is known for. However, it's adding some additional shine with Optic inserts, the first for NASCAR. And it's not just a scattering here and there. Every hobby pack has an Optic card along with at least one additional insert and one parallel.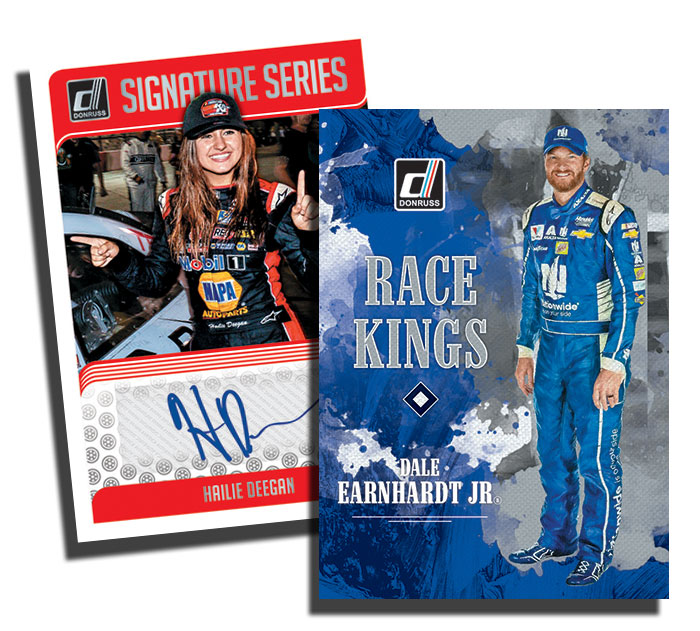 At the hobby box level, there's an autograph and a pair of memorabilia cards.
2019 Donruss Racing Overview
Variety is key to 2019 Donruss Racing. It's found throughout the checklist, including the base set.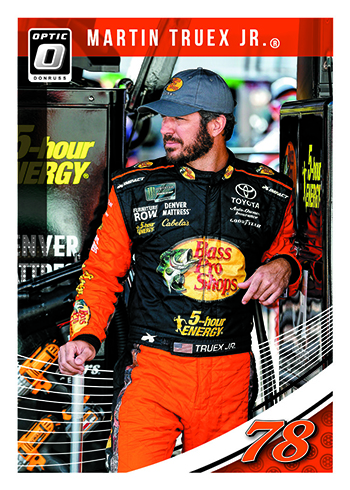 In addition to regular racer cards, there are also thematic subsets. Race Kings return, putting a NASCAR spin on the original Diamond Kings. For those wanting to play a round of 'What If?', Retro Rated Rookies imagine early cards of racing legends like Jimmie Johnson and Richard Petty.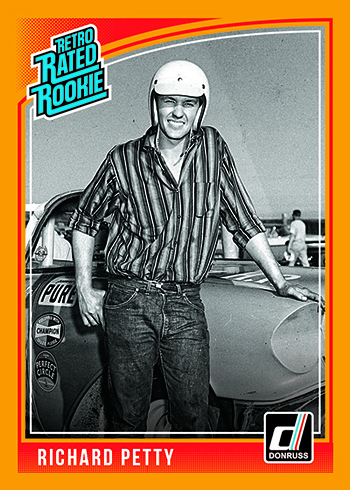 Donruss Optic cards keep the same general design as the base set. However, these are done on Opti-chrome stock. Panini has done Prizm NASCAR sets in the past with similar features and shine but this is the first spin around the track for Optic.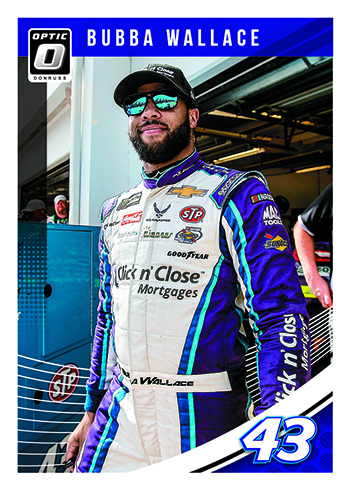 Autographs and Memorabilia Cards
2019 Donruss Racing autographs cover current drivers, young up-and-comers and NASCAR legends. They also come with a variety of designs and themes.
Limited Spotlight Signatures has a small checklist of just five racers. Among them? Bubba Wallace and William Byron.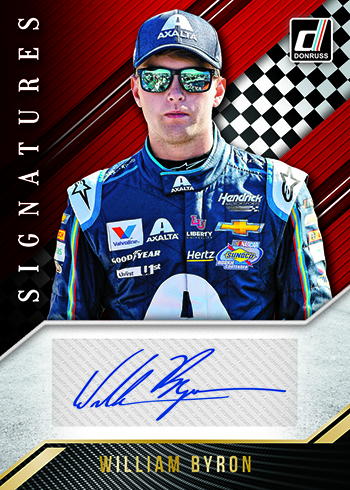 Signature Series gets more expansive. These cards also come with parallels that have smaller print runs.
Adding some autographed memorabilia cards to the 2019 Donruss Racing checklist are Signature Swatches cards. These have race-used material embedded in them.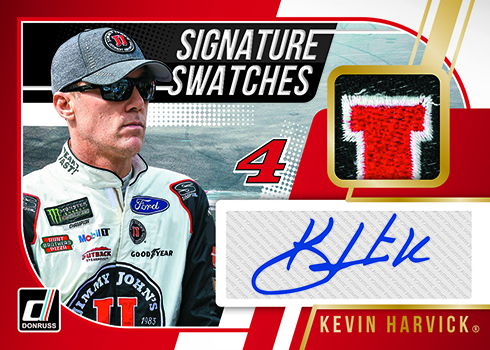 1986 Retro Relics are a bit of a throwback design-wise. Cards get their inspiration from 1986 Donruss Baseball.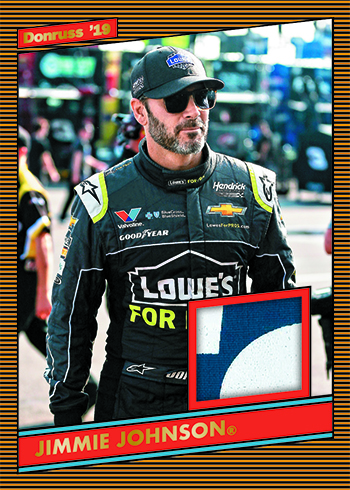 As far as racing memorabilia goes, there's also Race Day Relics.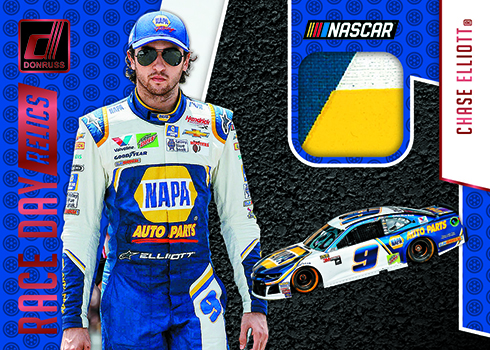 2019 Donruss Racing at a glance:
Cards per pack: 8
Packs per box: 24
Boxes per case: 20
Set size: 175 cards
Release date: February 6, 2018
What to expect in a hobby box:
Autographs – 1
Memorabilia Cards – 2
Optic Cards – 24
Parallels – 24
Additional Inserts – 24
2019 Donruss Racing Checklist
Base
Optic Base
Autographs
Memorabilia
Inserts