YouTube sensation Domingo Ayala, who "teaches" baseball via his videos and his Domingo Beisball website, has his own baseball cards in 2019 Donruss.
Despite claiming he is still 17-years old, Ayala looks a little older. He aims to entertain all fans from youth players to their parents and grandparents. He also has a loyal following on social media, and says he is "Big Tyne."
Ayala's base card in 2019 Donruss Baseball, #251, is a short print.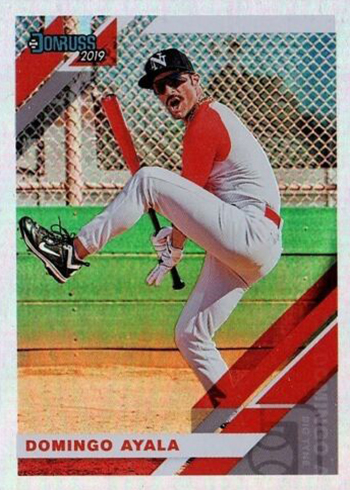 Collectors can also find Domingo Ayala autograph cards.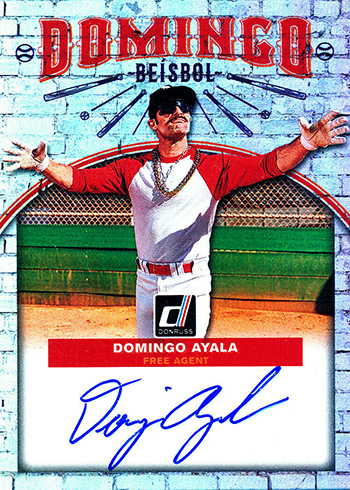 Panini Brand Manager Micah Layton said the baseball brand team discussed including more baseball-related personalities to the Donruss brand. Domingo, he said, was one of the first names raised and the deal got done.