2019-20 Upper Deck CHL Hockey Checklist, Team Set Lists and Details
2019-20 Upper Deck CHL Hockey offers an early hockey card look at some of the game's future stars. It's not a complex release, although it does boast a sizeable checklist that includes autographs and inserts, some of which look to past CHL sets from a generation ago.
2019-20 Upper Deck CHL Overview
With 400 cards, the base set is on the large side. Of those, there are 100 total Star and Star Rookie short prints. While they are tougher than the rest of the set, with one landing in each pack, they shouldn't be too tough.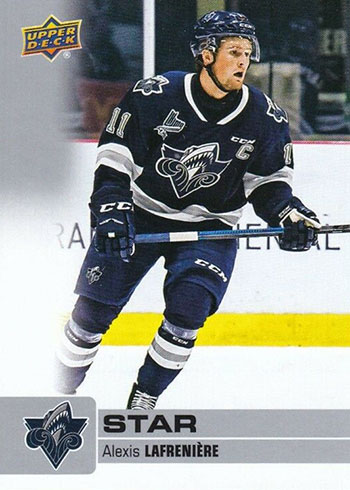 Base parallels for the 100 high number short prints come in a couple of levels, which are familiar to those who collect Upper Deck's flagship NHL set. Exclusives have 100 copies each while High Gloss versions are numbered to 10.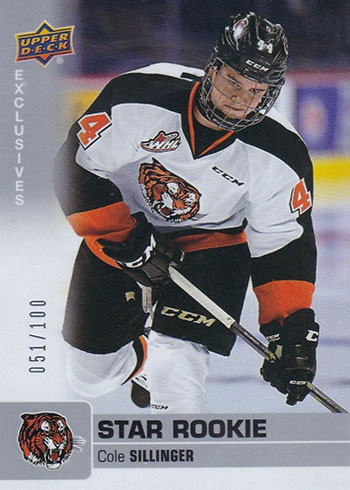 One-of-one Printing Plates are also available for all 400 cards in the base set.
Select base cards also have autograph versions. While they're not guaranteed one per box, with 1:16 odds, most will have one.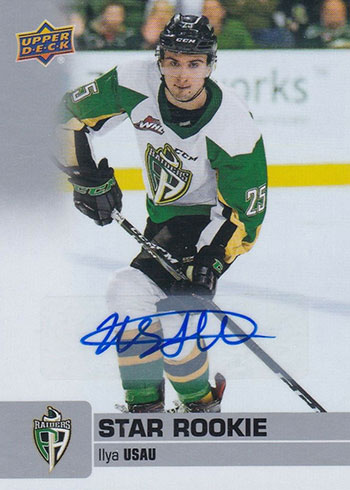 New Scouting Report inserts live up to their name by offering some thoughts on the featured players. A total of 20 cards are on the checklist with one landing every third pack.
Draft Ready inserts are also 1:3 packs.
Twenty 1999-00 UD CHL Class cards use the 20-year-old design. These fall 1:6 packs or two per hobby box. There's also a special Connor McDavid card with the same design that's 1:2,160 packs.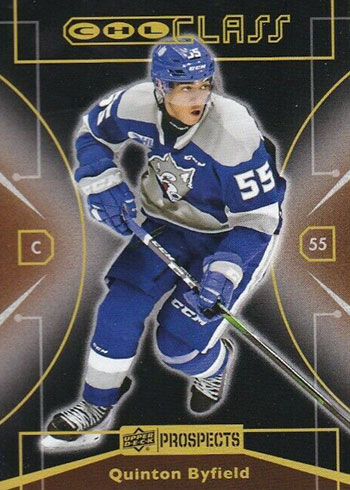 SP Top Prospects are one of the product's tougher inserts. The 17 cards on the checklist are all eligible for the 2020 draft.
Another throwback in 2019-20 CHL is a Wayne Gretzky buyback autograph. He has signed ten copies of his 1999-00 UD CHL card.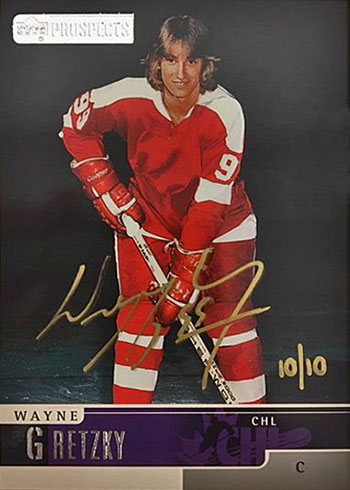 2019-20 Upper Deck CHL Hockey cards at a glance:
Cards per pack: 16
Packs per box: 12
Boxes per case: 20 (two 10-box inner cases)
Set size: 400 cards
Release date: May 6, 2020
Shop for 2019-20 UD CHL Hockey boxes on eBay:
What to expect in a hobby box:
1999-00 CHL Class Retro – 2
Draft Ready – 4
Scouting Report – 4
Base Set Short Prints – 12
2019-20 Upper Deck CHL Hockey Checklist
Base
Autographs
Inserts
Team Sets