2019-20 SP Hockey Checklist, Team Set Lists and Details
2019-20 SP Hockey is heading directly to retail. Separate from SP Authentic Hockey, SP features a more budget-friendly configuration that's actually much more streamlined than most products. That's not to say there aren't any chase elements. There are — including autographs and memorabilia cards — but the checklist isn't a massive one.
Cards can be found with a couple of configurations. Blaster boxes have eight packs, each with five cards. Hanger packs have three packs.
2019-20 SP Hockey Base Set Basics
The base set has just 140 total cards. The first 100 are veterans.
Rookie Authentics fill up the remainder of the checklist. These Rookie Cards have 1,199 copies each.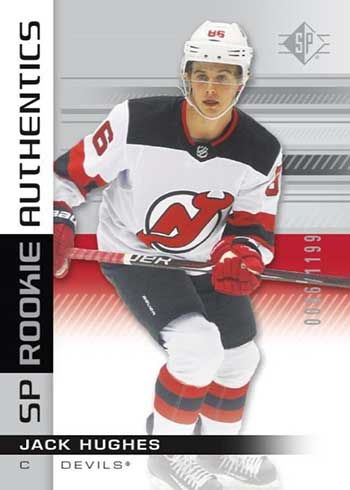 Blue is the lone regular parallel. These land approximately every other pack.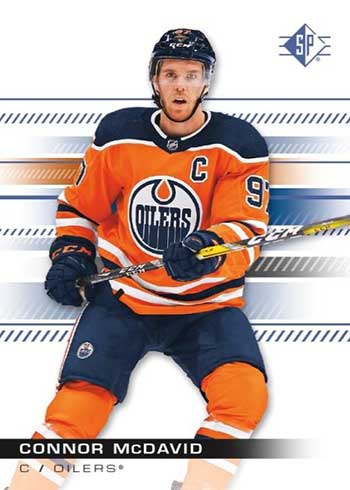 Rookie Authentics also have some hit-based versions. Signatures are 1:100 packs while Signatures Gold come numbered to 25.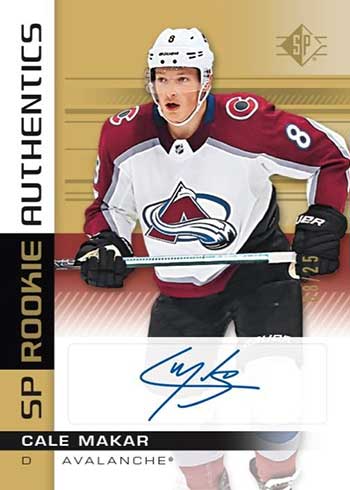 Jersey versions fall 1:18 packs.
Inserts
Authentic Profiles (/649) are the foundations for SP's inserts. Similar to the base set, all 20 of these cards have Blue parallels (1:5 packs).
Jersey cards (1:120) and autographs (1:640) are also available for select cards.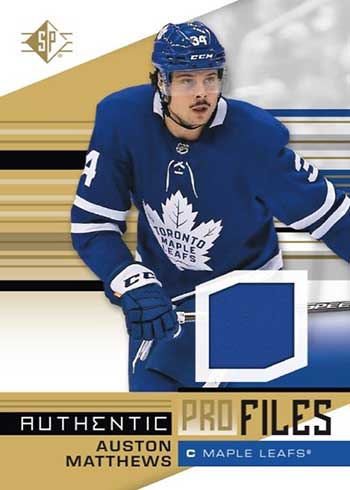 Rounding out the checklist are SP Authentic Signatures (1:280).
2019-20 SP Hockey cards at a glance:
Cards per pack: Blaster – 5, Hanger Pack – 15 (three 5-card packs)
Packs per box: Blaster – 8, Hanger Pack – 72
Boxes per case: Blaster – 20
Set size: 140 cards
Release date: June, 2020
2019-20 SP Hockey Checklist
Base
Autographs
Memorabilia
Inserts
Team Sets