2019-20 Parkhurst Hockey Checklist, Team Set Lists and Details
2019-20 Parkhurst Hockey brings the heritage brand back to Walmart shelves (as well as Upper Deck's e-Pack platform). Aiming to offer something relatively simple and on the affordable side, Parkhurst once again targets set builders and casual collectors.
2019-20 Parkhurst Hockey Base Set Basics
The base set totals 320 cards. While not the most challenging set to build, there are a couple of challenges. The first 220 cards are more common. Numbers 221 through 270 are short prints covering NHL veterans. From there, the final 50 cards are rookies.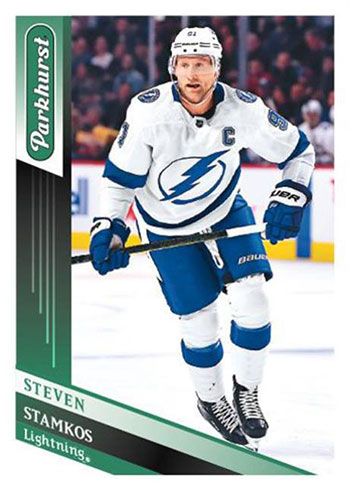 Short prints and rookies are one per gravity feed and blaster pack. Fat packs have two of them. So while they are more rare, the short prints aren't too tough that the base set becomes a seemingly impossible task.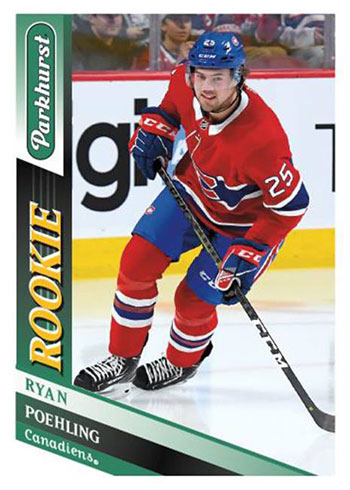 Parallels come in two colors: Silver (1:4 packs, 1:1.33 fat packs) and Gold (1:12 packs, 1:4 fat packs).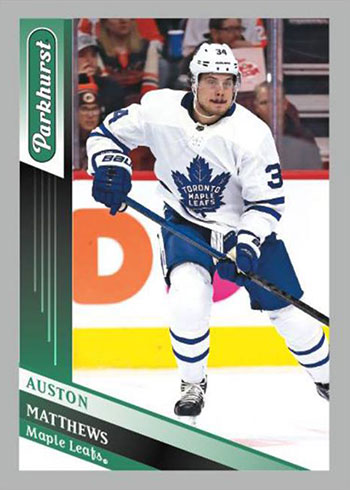 Inserts
A handful of chase sets compliment the main set. That said, 2019-20 Parkhurst Hockey has no memorabilia cards and not a lot of autographs.
Parkies combine a retro-style design with foil card stock. Totaling 40 cards, the checklist is a mix of stars and rookies. Autograph parallels are the only serial numbered card in the set, limited to ten copies each.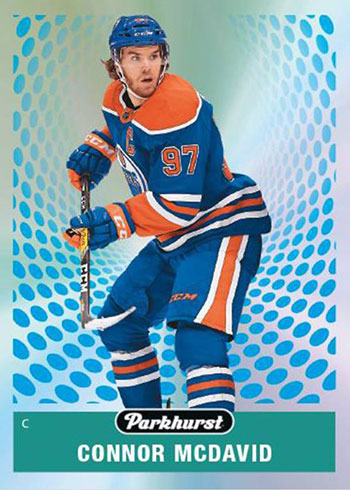 Hail Storm uses extreme weather as a backdrop for a more extreme design. Gold parallels are tough at 1:120 and available only in blasters.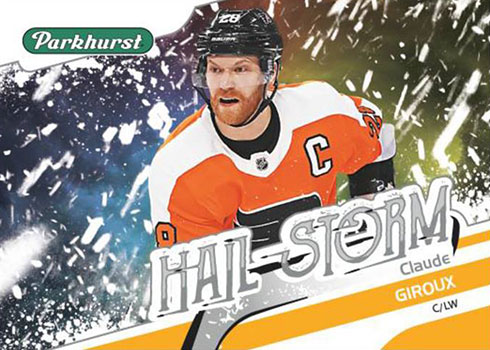 The rookie-focused Prominent Prospects and View from the Ice round out the inserts. Fat packs are the only place to find Gold versions of View from the Ice cards. Prominent Prospects come with autographs as well.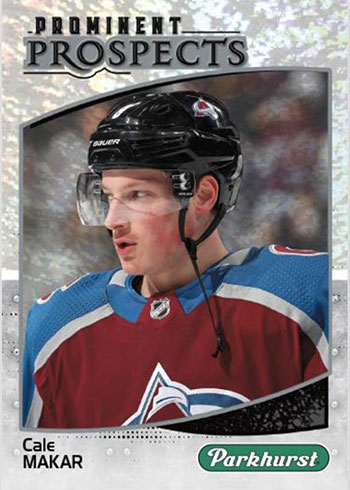 2019-20 Parkhurst Hockey cards at a glance:
Cards per pack: Blaster – 10, Gravity Feed – 10, Fat Packs – 30
Packs per box: Blaster – 12, Fat Packs – 18
Set size: 320 cards
Release date: December, 2019
2019-20 Parkhurst Hockey Checklist
Base
Autographs
Inserts
Team Sets