2019-20 Panini Spectra Basketball is the high-end release in the company's portfolio of chromium sets. That means some more upscale production and a focus autographs.
Hobby boxes come with four signatures and four parallels. With four packs in a box, that averages out to one of each per pack.
2019-20 Panini Spectra Basketball Overview
With Zion Williamson and Ja Morant leading the way, Rookie Jersey Autographs are one of the key elements on the 2019-20 Spectra Basketball checklist. These have on-card signatures. For parallels, they're not limted to the usual colors (although there is Gold). Instead, there are names like Interstellar, Celestial, Metal and Marble. Nebula Logoman versions are all one-of-ones. 1st Off the Line boxes, available through Panini's website, guarantee either Rookie Jersey Autograph Wave or Gold Wave.
Veteran and retired players have autographs on the checklist as well. These include NBA Champions and Illustrious Legends.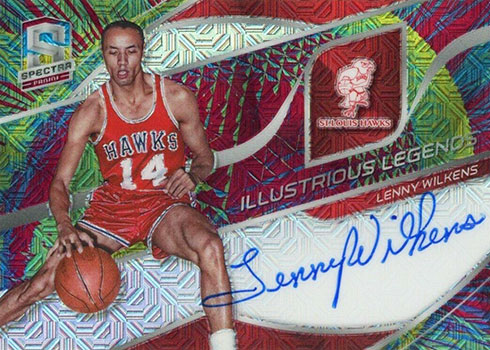 Rookie Dual Patch Autographs are among the new additions to the line.
Joining these are tough Color Blast inserts. They've been a part of Panini Prizm in other sets but this is the first time they've been part of Spectra. The checklist has a total of 25 players covering multiple generations of NBA stars.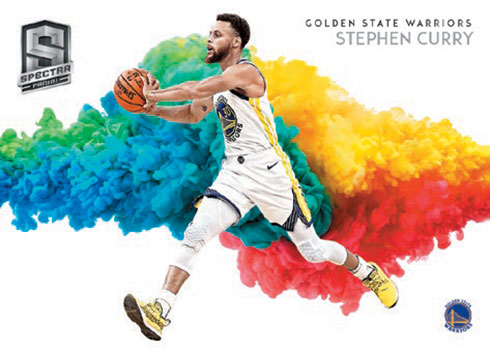 The base set goes along with other parts of the checklist with its different take on parallels. While Silver and Gold are in the mix, so are Celestial, Interstellar, Meta, Universal Die-Cut and Marble and one-of-one Nebula.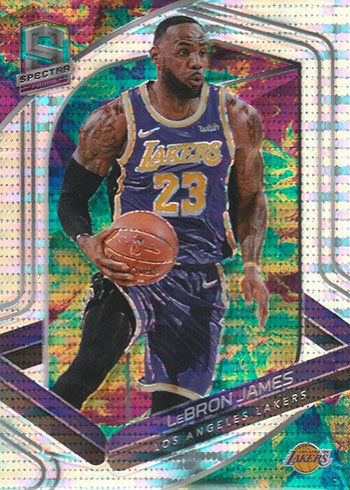 Spectracular Performances is a base subset. Collectors can find star players holding a variety of awards throughout these 25 cards.
Variation short prints are also featured in 2019-20 Panini Spectra. A total of 25 players — both vets and rookies — are featured.
2019-20 Panini Spectra Basketball cards at a glance:
Cards per pack: 4
Packs per box: 4
Boxes per case: 8
Set size: 217 cards
Release date: July 1, 2020
Shop for 2019-20 Panini Spectra Basketball boxes on eBay:
What to expect in a hobby box:
Autographs – 4
Parallels – 4
What to expect in a FOTL box:
Rookie Jersey Autographs Wave – 1
Additional Autographs – 3
Parallels – 4
2019-20 Panini Spectra Basketball Checklist
Base
Autographs
Inserts
Team Sets