2019-20 Panini Impeccable Basketball Checklist, Team Set Lists and Details
2019-20 Panini Impeccable Basketball cards focus primarily on autographs — and on-card signatures at that. Leaning towards the top of the high-end of Panini's hoops portfolio, hobby boxes include five total autographs as well as either a metal card or one containing pieces of silver or gold.

2019-20 Panini Impeccable Basketball Checklist Overview
If autographs are a focal point for Impeccable then the Elegance Rookie Jersey Autographs are a cornerstone. All come with on-card signatures. The football version of these cards have both a patch and a helmet piece. That's not possible in basketball so the swatch is limited to a prime jersey piece or patch. These also have multiple levels of parallels with more premium pieces and smaller quantities.
Impeccable Victory is an autograph insert that highlights big wins from specific games.
Once again, Impeccable has multiple autograph inserts that play a numbers game, highlighting a variety of things like stats, jersey numbers, milestones and accomplishments. Print runs run alongside the numbers they're honoring.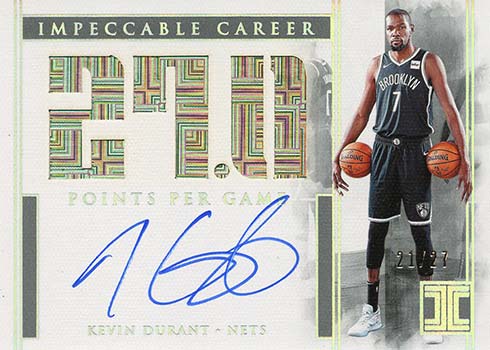 A new addition in 2019-20 Impeccable Basketball are Canvas Creations Autographs. While much of the product emphasizes white space, color dominate these. Extravagance Autographs also make their debut.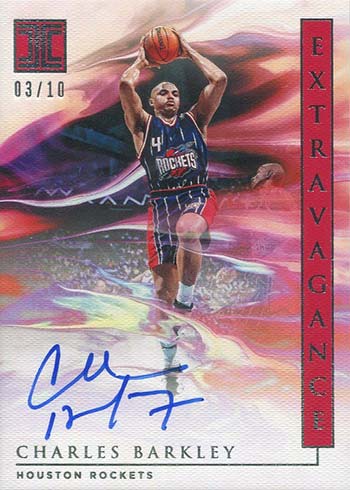 As for the metal and precious metal cards that combine to land one per box, these come in a variety of forms. Stainless Stars are on metal card stock.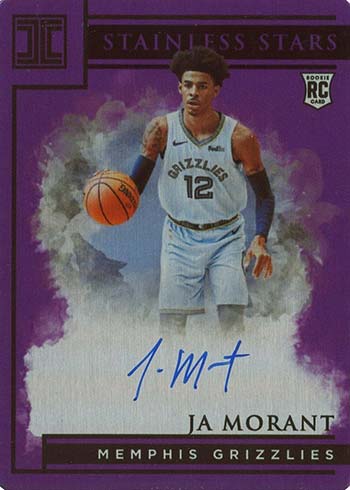 Silver and gold cards come with custom medallions made of the precious metals. Silver themes include Draft Logo, Hall of Fame Logo and NBA Logo. Scarce gold cards are available in the form of NBA Logo.
2019-20 Panini Impeccable Basketball cards at a glance:
Cards per pack: 9
Packs per box: 1
Boxes per case: 3
Set size: 180 cards
Release date: March 11, 2020
Shop for 2019-20 Impeccable Basketball boxes on eBay:
What to expect in a hobby box:
Autographs – 5
Silver, Gold or Stainless Stars Inserts – 1
2019-20 Panini Impeccable Basketball Checklist
Base
Autographs
Inserts
Team Sets