2019-20 Panini Eminence Basketball Marks Return of Luxury Line
Sports cards today come in several tiers. You have your base products. These give way to smaller, high-end boxes. From there, you move into super-premium. But there's a level above that now — luxury lines that have some of the biggest autographs, smallest print runs and top players. This is where 2019-20 Panini Eminence Basketball fits it.
The line doesn't appear often. In fact, this is just the third Eminence release for the sport following its 2014-15 debut and a special Kobe Bryant set in 2017.
Hobby boxes come with ten cards, nine of which are autographs.
2019-20 Panini Eminence Basketball Checklist Overview
Every card in 2019-20 Eminence Basketball has no more than ten copies. All autographs are on-card. Memorabilia is from game-used items.
This all comes together with Rookie Patch Autographs. These come in a few different forms with one-of-one Platinum being the most rare.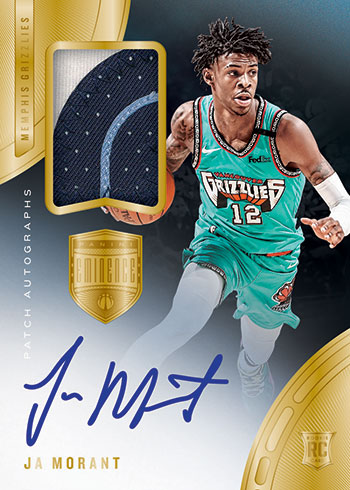 Jumbo Patch Autographs look beyond first-year players. As the name suggests, things are kept simple as far as themes go, but the end result stands out.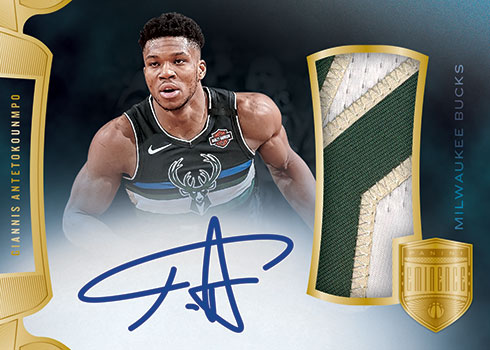 Precious metals and gems make appearances on the checklist as well.
For the gems, Optimum Diamond Autographs and All-Star Diamond Signatures are among the options. Similar to what's in various Flawless sets, these cards have diamond embedded in the card.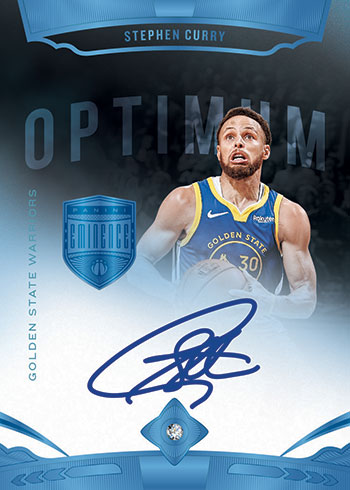 Silver, gold and platinum bars are in other inserts. Among them are Larry O'Brien Trophy Signature Platinum Bar cards that spotlight players who have come out on the winning end of an NBA Championship.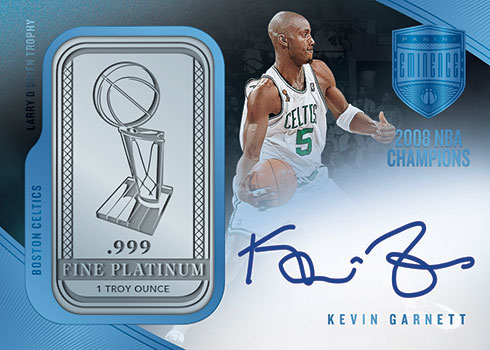 The winners theme continues in NBA Champions Dual Autographs.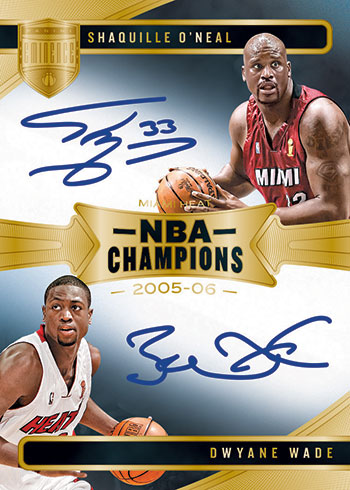 More multi-player ink is available in All-Decade and USA Basketball Dual Autographs.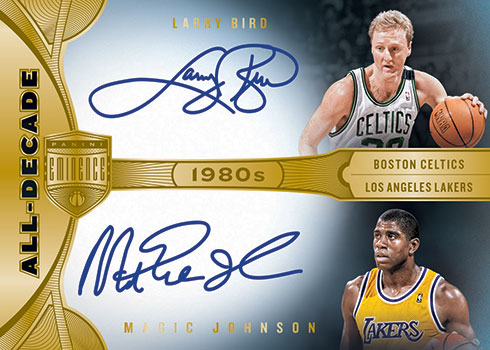 2019-20 Panini Eminence Basketball cards at a glance:
Cards per pack: 10
Packs per box: 1
Boxes per case: 1
Set size: TBA
Release date: December 23, 2020
What to expect in a hobby box:
Autographs – 9
Additional Cards – 1
The full 2019-20 Panini Eminence Basketball checklist and team set lists will be posted as soon as they're available, likely shortly before the set comes out.