2019-20 Clearly Donruss Basketball Checklist, Team Set Lists and Details
2019-20 Clearly Donruss Basketball gives a new spin on the perennial brand. First there was just Donruss, with a history dating back decades. More recently, Donruss Optic helped make chromium cards bigger than they already were. Now with Clearly Donruss, acetate is joining the mix, creating something new from the already familiar.

2019-20 Clearly Donruss Basketball Checklist Overview
The "clear" in Clearly Donruss is literal. Every card in the product has a see-through look to it thanks to the fact that they come on acetate.
The base set design is one of those familiar elements, sticking with the one from 2019-20 Donruss Basketball (and Optic). That includes Rated Rookies for top first-year players.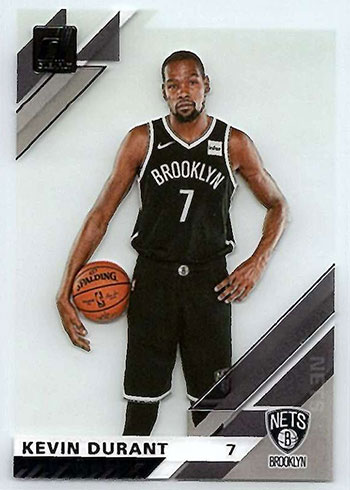 Parallels are in a variety of levels including some that work patterns into the background stock. This includes tough Holographic Mosaic cards. Parallels combine to land three per hobby box.
Boxes also have one insert. These are also acetate versions of some of the more popular chase sets in Donruss and Donruss Optic. Among them are All Clear for Takeoff, Defying Gravity, My House, Star Gazing and The Rookies. Like the base set, there are parallels as well.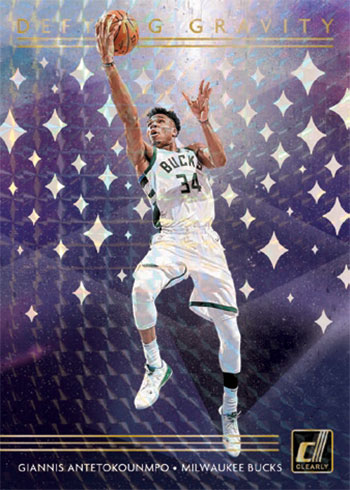 Clearly Donruss isn't a hits-heavy set. Autographs are not a hobby box guarantee. However, there are some on the checklist and they take a familiar name. Clearly Rated Rookie Autographs spotlight top first-year players including Zion Williamson and Ja Morant. Parallels bring smaller print runs and more to chase.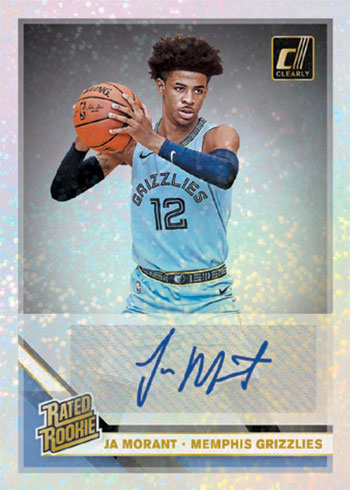 2019-20 Clearly Donruss Basketball cards at a glance:
Cards per pack: 5
Packs per box: 4
Boxes per case: 12
Set size: 100 cards.
Release date: November 4, 2020
Shop for 2019-20 Clearly Donruss Basketball boxes on eBay:
What to expect in a hobby box:
Inserts – 1
Parallels – 3
2019-20 Clearly Donruss Basketball Checklist
You can also download a customizable spreadsheet version of the checklist:
Please note that print runs have not been announced for cards without serial numbers.
Base
Autographs
Inserts
Team Sets