2019-20 Absolute Memorabilia Rookie Threads Get a Little Redacted
Usually the only time the fine print on the back of a card gets attention these days, it's when collectors are trying to confirm if they have a short print. However, some are noticing some curious marks on the backs of the Rookie Threads inserts in 2019-20 Absolute Memorabilia Basketball.
The 40-card set features swatches from NBA freshman. And with swatches comes the usual disclaimer and Panini's statement of authenticity, which is found on the back. It didn't take long for collectors to notice a curious inclusion in the disclaimer. Some of it has been blacked out.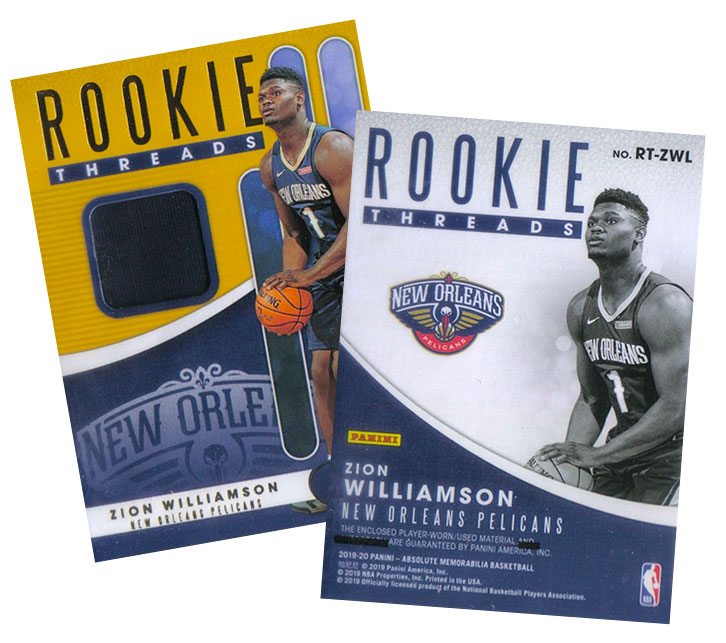 And it's not just Zion Williamson. All of the cards in the set, including the parallels, are like this.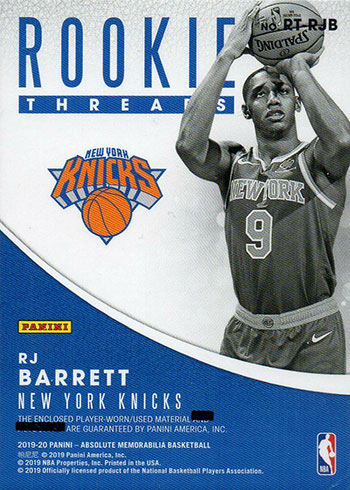 So what's going on?
"AND AUTOGRAPH" are the words that are blacked out. This isn't a set that was intended to have signatures so it appears as though the guarantee promised a little too much and Panini was looking to avoid potential confusion. In a nutshell, there was a typo and this is the fix that was used.
For those who pull one and are looking to one graded, BGS' Andy Broome noted that it won't impact things.
"We won't hit it because it was Panini who did the blacking out before they were packed out," Broome said.