2018 Topps WWE Undisputed Checklist and Details
2018 Topps WWE Undisputed marks the fourth year for the high-end brand. Once again, the promise of an autograph or memorabilia card in every pack is the big selling point.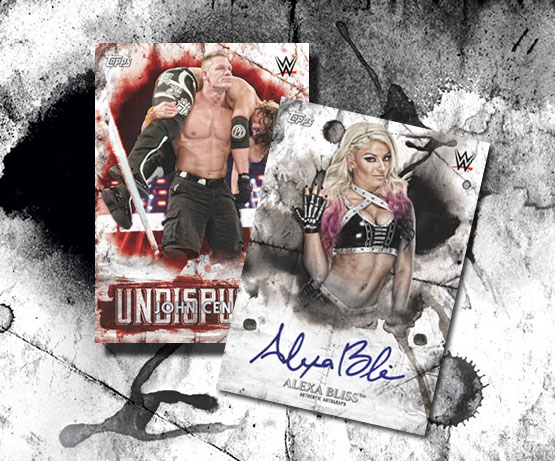 Across a ten-pack box, collectors can expect to find eight signature cards and a pair of relics.
Autographs and Memorabilia Cards
Undisputed Autographs offer a comprehensive take on the signatures of present and past superstars. Like past years, initial mock-ups suggest that on-card autographs are the focus here.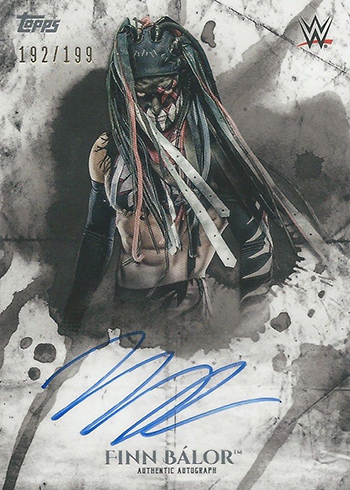 Parallels come in a variety of colors including Orange (/99), Green (/50), Blue (/25), Gold (/10), Purple (/5), and Red (1/1). Printing Plates are also available.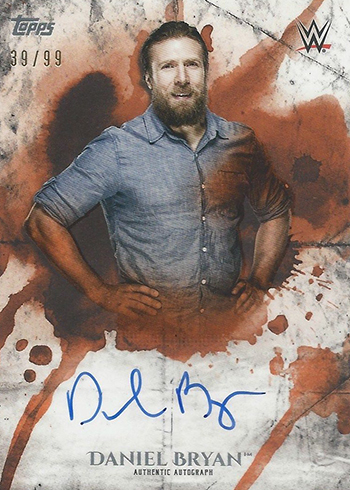 Dual Autographs (/25) and Triple Autographs (/10) are both available, each with Purple (/5) and Red (1/1) versions to go with the base. Quad Autographs are done in a book card format and have five copies each.
Rivals Dual Autograph and Championship book cards (/5) have signatures from a pair of superstars. Those are joined by a replica belt plate signifying the championship they fought over.
Classic Match Dual Autograph Relics have two signatures plus a piece of event-used canvas. Parallels are available in Purple (/5) and Red (1/1).
Autographed Kiss and Shirt Relic book cards have the trifecta of a lip imprint, jumbo swatch and signature. Not easy to pull, these have five copies each.
Tribute Cut Signatues (1/1) are also randomly inserted in packs.
Undisputed Relics and Autograph Relics both have swatches from shirts worn by WWE stars. All have several levels of parallels alongside the regular ones.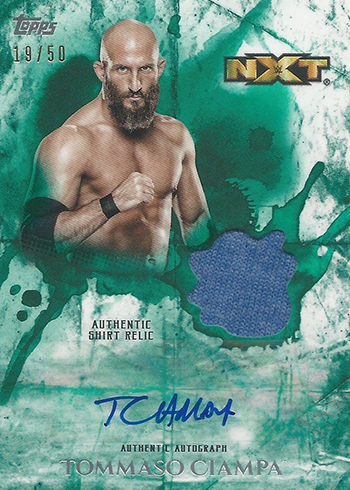 Triple Shirt Relics are just that. The have pieces from three different superstars.
2018 Topps WWE Undisputed Base Set and Inserts
While the big draw for most is likely to be the autographs and hits, 2018 Topps WWE Undisputed does have a base set. It's centered on wrestlers and superstars across RAW, Smackdown and NXT. Legends also appear.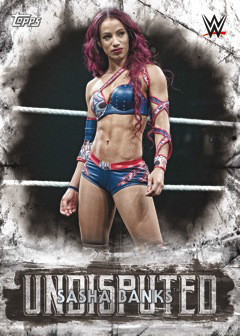 Parallels come in seven levels: Orange (/99), Green (/50), Blue (/25), Gold (/10), Purple (/5), Printing Plates (1/1) and Red (1/1).
A couple of major WWE events get retrospective inserts in 30 Years of Royal Rumble and 30 Years of Survivor Series. Both highlight winners from their respective match types. That means Rumble victors and those who managed to survive the Survivor Series elimination matches.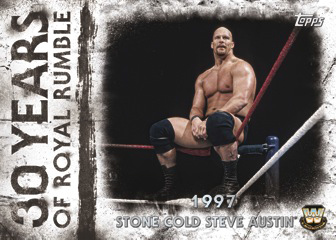 Both of these insert sets have parallels that match the colors and quantities of the base set.
2018 Topps WWE Undisputed is a hobby-only product. There isn't a retail version.
2018 Topps WWE Undisputed at a glance:
Cards per pack: 5
Packs per box: 10
Boxes per case: 8
Set size: 50 cards
Release date: August 29, 2018
What to expect in a hobby box:
• Autographs – 8
• Memorabilia Cards – 2
2018 Topps WWE Undisputed Checklist
Base
Autographs
Memorabilia
Inserts