2018 Topps WWE Slam Attax Live Checklist and Details
2018 Topps WWE Slam Attax Live takes a deep dive into professional wrestling's past and present. The trading card game, which is distributed primarily in Europe, comes with a big checklist. Besides regular game cards, there are a couple of types of Limited Editions, exclusives and even memorabilia cards.
2018 Topps WWE Slam Attax Live Overview
The main 2018 Topps WWE Slam Attax Live set has almost 400 total cards — 392 to be exact. These are divided up into a dozen different subsets. Champions foil card kick things off with 32 of the biggest names in WWE right now. The various rosters also get their own sections. These go beyond just the Raw and Smackdown rosters. NXT and 205 Live are featured as well.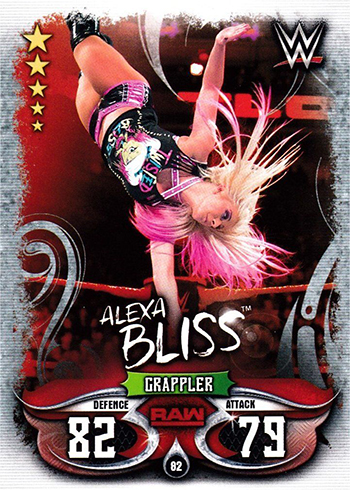 Other subsets include Legends, some of Monday Night's biggest moments of the last quarter century with Raw 25, Tag Teams and Rivals.
Several wrestlers have early cards in 2018 Topps WWE Slam Attax Live. The most notable is Ronda Rousey. While she's had lot of MMA cards in the past, her wrestling card checklist is small thus far. Before this set came out, her only WWE card came in the print-on-demand 2018 Topps Now WWE set. Her first pack-inserted card as a member of the WWE roster is in here.
Limited Edition cards return. Some are exclusive to things like multi-packs and tins. Others are found in packs. The 2018 Topps WWE Slam Attax Live starter kit, which includes a binder, is the only place to find a Silver Limited Edition Ronda Rousey card.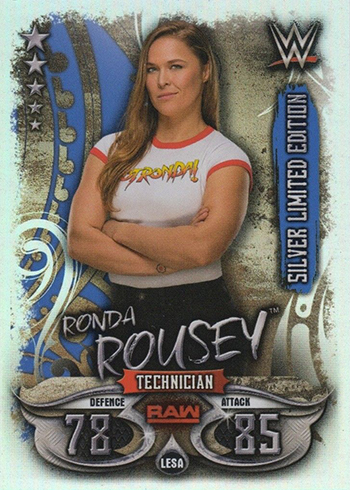 At the premium level, there are also memorabilia cards. Mat Relics cover a bunch of different WWE and NXT events. Shirt Relics are proving to be tough to find in 2018 Topps WWE Match Attax Live but they're out there.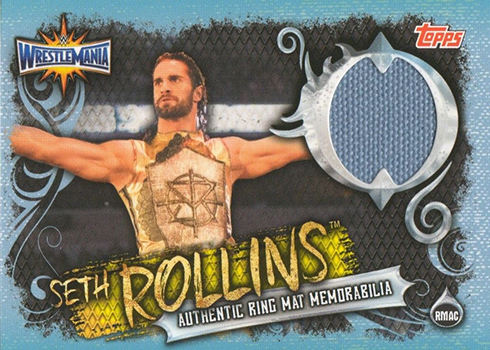 Because of the European distribution, it is a little tougher for North American collectors to get hold of the trading card game. Unless you've got a local dealer that imports them in, online dealers and eBay are likely to be the best places. It shouldn't be too hard to find boxes, sets and singles.
2018 Topps WWE Slam Attax Live at a glance:
Cards per pack: 9
Packs per box: 36
Set size: 392 cards
Release date: July, 2018
2018 Topps WWE Slam Attax Live Checklist
Base
Inserts
Memorabilia
Inserts