So Ronald Acuna, Gleyber Torres ARE in 2018 Stadium Club Beyond Just Autographs
When Topps released the 2018 Stadium Club checklist, Ronald Acuna was on it. So was Gleyber Torres. But only with a pair of autographs.
Surprise! There's more. The Braves and Yankees rookies are part of the set's variation short prints. This gives them a base-style card on the checklist as well.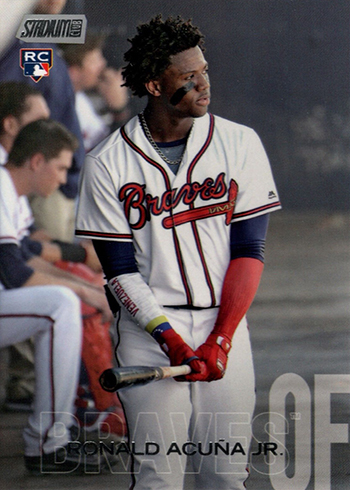 The 2018 Topps Stadium Club Ronald Acuna SSP is #223, sharing a spot with Hank Aaron. Torres is #213, the same as Didi Gregorius.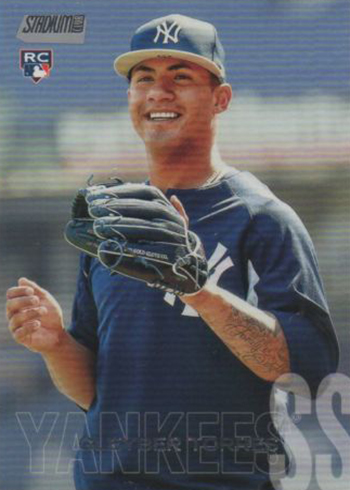 The cards are not going to be easy to find. Variations combine to land 1:109 hobby pack (about 1:7 boxes). And while the final SSP checklist hasn't been confirmed, it looks like it might be 50 cards.
The situation is similar to how Acuna and Torres were both handled in 2018 Topps Series 2 Baseball. Neither of them are in the base set, presumably because there wasn't enough time from their MLB call-up to make it. However, the duo does have variations.