2018 Topps Series 2 Baseball Variation Short Prints: The Ultimate Guide
The 2018 Topps Series 2 Baseball variations are taking a similar path to Series 1. First off, there's lots of them. Secondly, they come in multiple tiers. That means SP and SSP variations.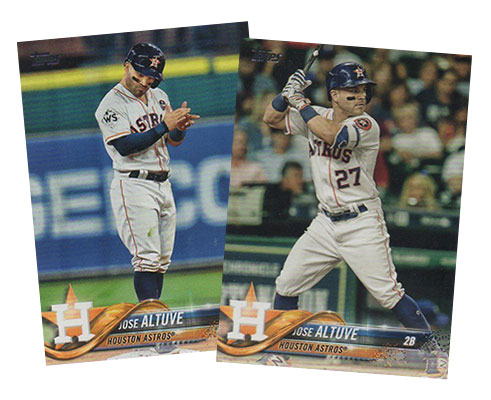 But the 2018 Topps Series 2 variation short prints are doing something different as well — they have retired legends. And a couple of high-profile rookies get their first flagship cards, as well.
Warm-up gear is another theme for the Series 2 SP variations. Many of the cards in Series 1 went in the same direction. The more rare 2018 Topps Series 2 SSP Variations use more expressive photos for the most part.
The 2018 Topps Series 2 Baseball variations checklist has 102 total cards including SP and SSP. This is pretty much the same as Series 1. SP cards total 75 cards to go along with 25 scarce SSP cards.
On top of these are two late additions to the 2018 Topps Series 2 checklist, Ronald Acuña Jr. and Gleyber Torres. While they do have flagship cards, they're variations, sharing a checklist spot with another player. This is similar to the situation with Shohei Ohtani in 2018 Topps Heritage Baseball where he is one of the Action Variations. Because the cards are variations, they're essentially inserts. Many will treat them as Rookie Cards, however because of their insert standing, the 2018 Topps Series 2 Torres and Acuña variations will not have the RC tag in the Beckett database.
Exact odds on the two Rookie Variations isn't known but it appears they're about one per case.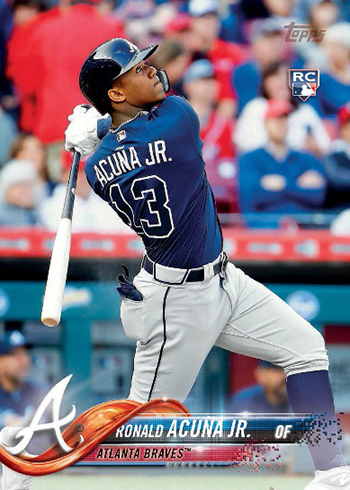 For a handful of cards, the number of the variation doesn't match the base card. For example, Corey Seager is #550 in the main set. His variations are #556, overlapping with Andrew Benintendi. The impacted cards are noted in the gallery.
These Cards Are Not Variation Short Prints
The 2018 Topps Series 2 base set has a couple mix ups with its numbering. Cards 364 and 565 do not exist. Instead, both Mallex Smith and a Dodgers Combo Card share #365. Joey Rickard and the New York Mets Team Card are both #564.
It may seem like these point to variation short prints. They're not.
How Hard Are 2018 Topps Series 2 Variations to Find?
Some of the variations won't be too difficult to find, at least in the first while after the product releases. Regular SP cards are 1:30 2018 Topps Series 2 hobby packs and 1:6 hobby jumbo packs (retail odds are not yet known). That makes them about one or two per box. Even with the large checklist, these shouldn't be too terribly hard to find, particularly if you're just looking for one or two of a favorite player.
2018 Topps Series 2 SSP cards are much tougher, falling 1:886 hobby packs and 1:177 hobby jumbo packs. At the case level, that's almost 1:3 cases for one of the SSP cards.
On the retail side, SP variations are 1:25 packs, 1:5 hanger boxes and 1:9 fat packs. SSP are 1:737 regular retail, 1:123 hanger boxes and 1:246 fat packs.
It's not yet known where the Torres and Acuña cards fall, although they're believed to be more in line with the SP cards than the SSP.
In addition to the variations, select cards also have autographed versions of their SP and SSP cards.
Using Card Backs to Spot 2018 Topps Series 2 Variation Short Prints
If you're still not 100 percent sure you have a variation or not, you can use the back of the card to confirm it.
As is the case with most Topps sets, there's a block of fine print. At the end of that is a code. The codes change depending on the type of card.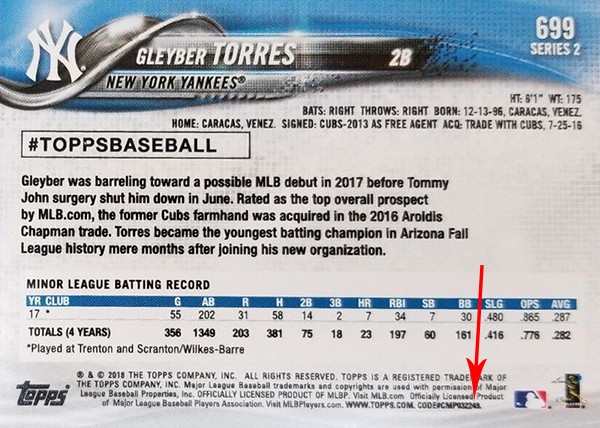 When it comes to variation hunting, here's what you need to know when it comes to these code endings:
Base Cards – 359
SP Variations – 412
SSP Variations – 414
Rookie Variations (Torres and Acuña) – 249
2018 Topps Series 2 Baseball Variations Checklist
The following is a quick checklist of all the 2018 Topps Series 2 Baseball variation short prints. Known tougher cards are noted with SSP.
* notes retired legends.
Looking for a specific card? Click on the link to see what's currently available on eBay.
2018 Topps Series 2 Baseball Variations Gallery
351 Bryce Harper, Washington Nationals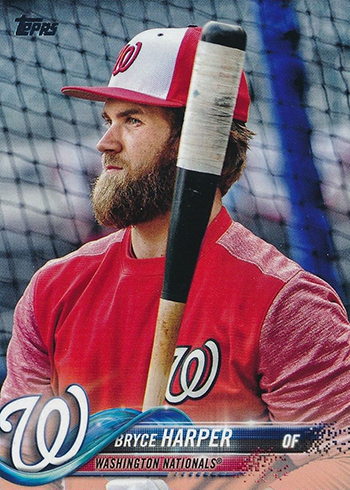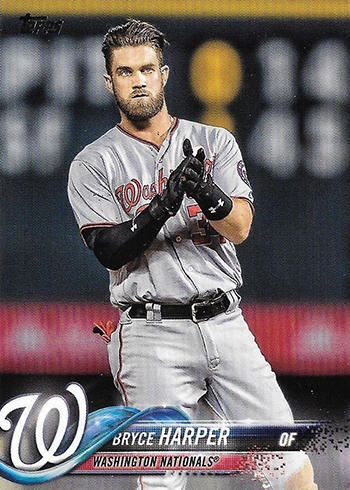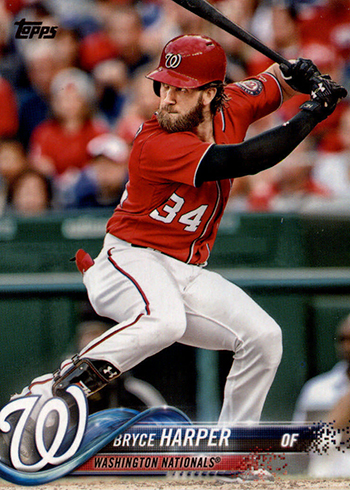 351 Ty Cobb, Detroit Tigers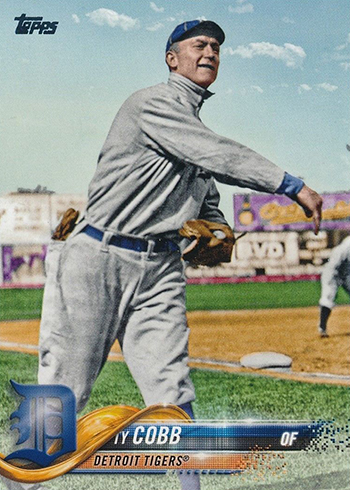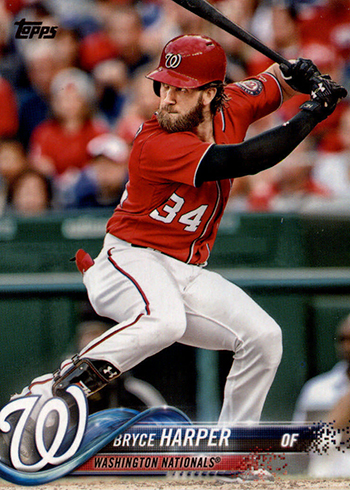 351 Reggie Jackson, New York Yankees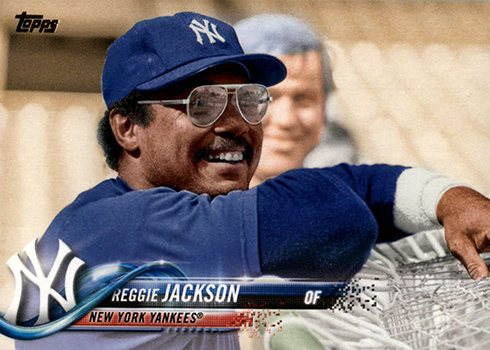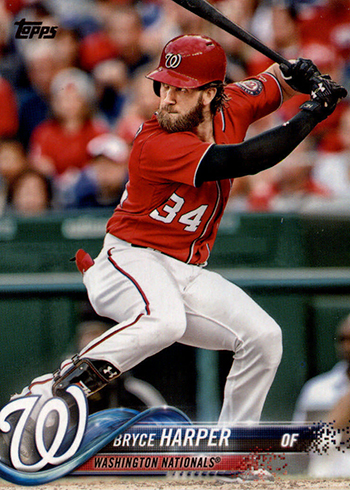 369 Chris Taylor, Los Angeles Dodgers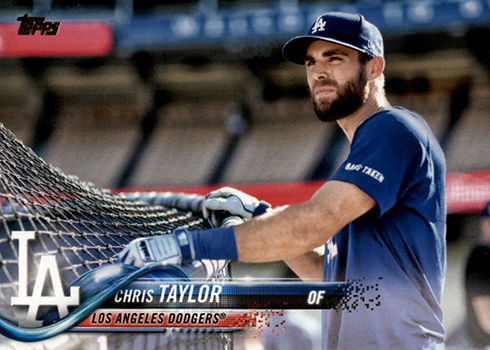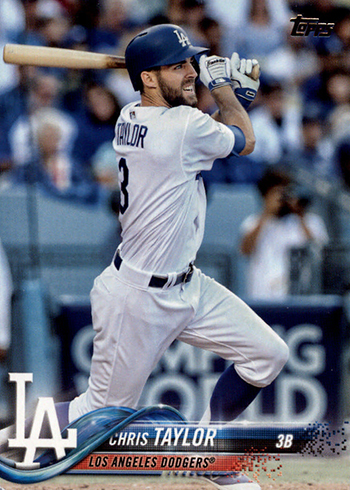 384 Addison Russell, Chicago Cubs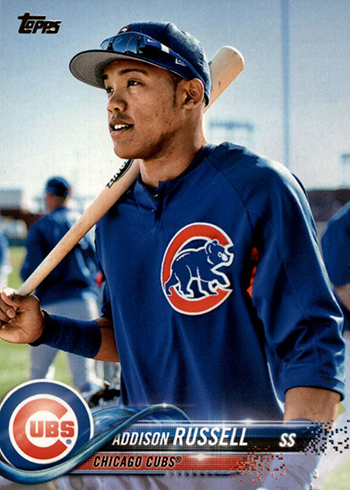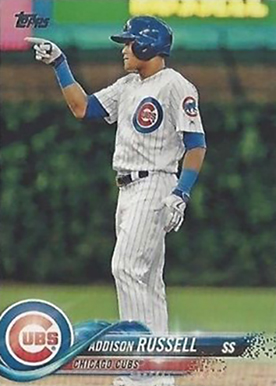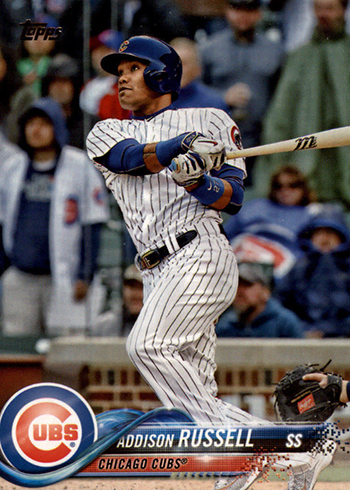 384 Ernie Banks, Chicago Cubs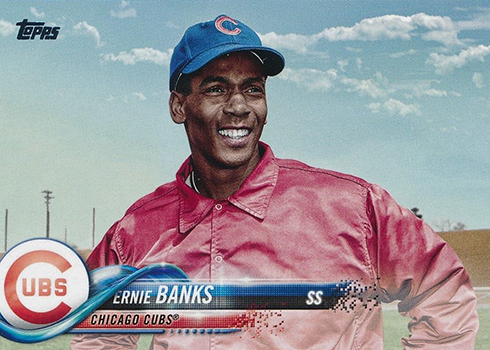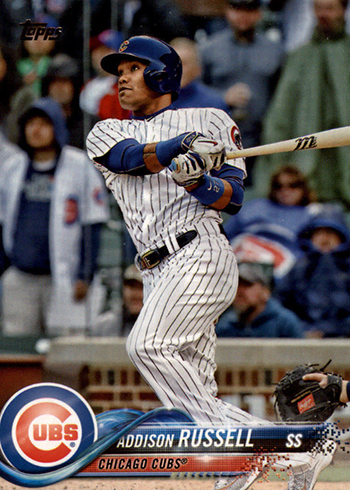 392 Marcus Stroman, Toronto Blue Jays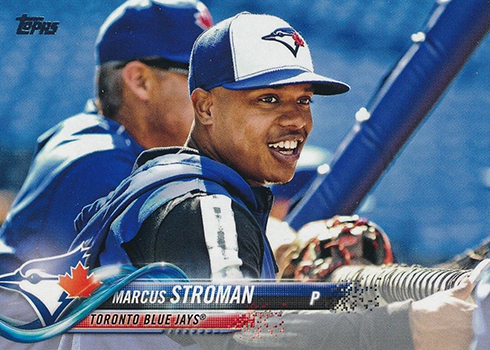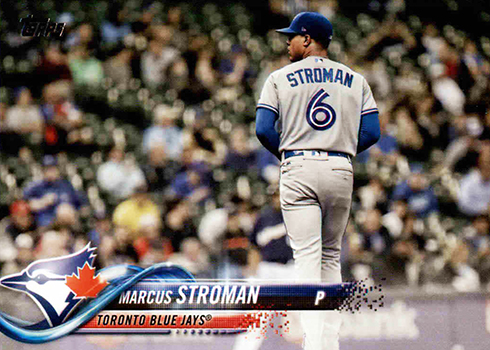 393 Corey Kluber, Cleveland Indians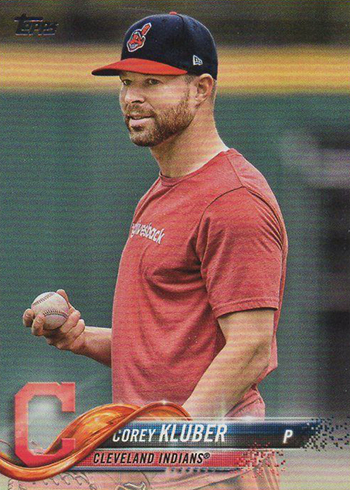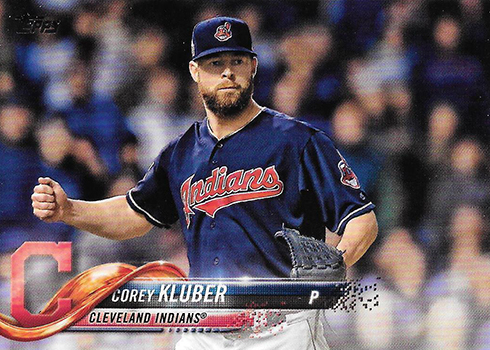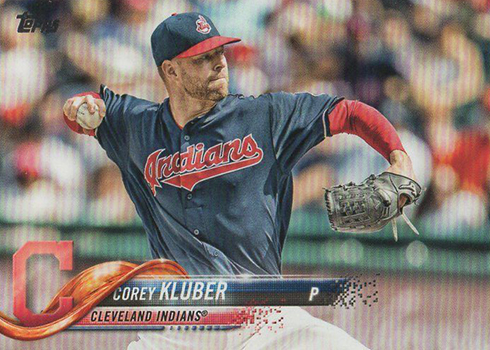 397 Dallas Keuchel, Houston Astros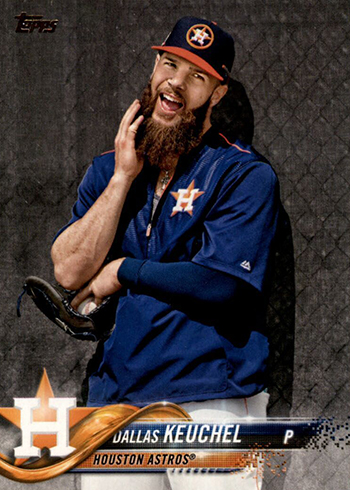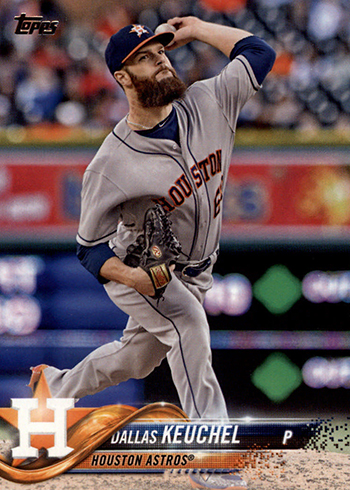 400 Jose Altuve, Houston Astros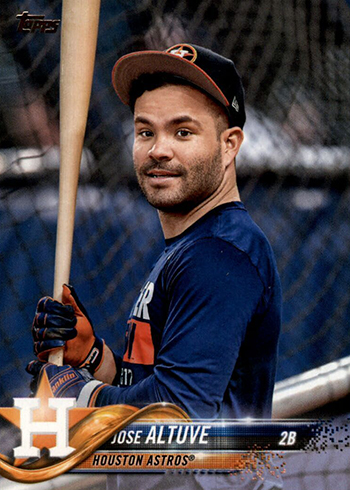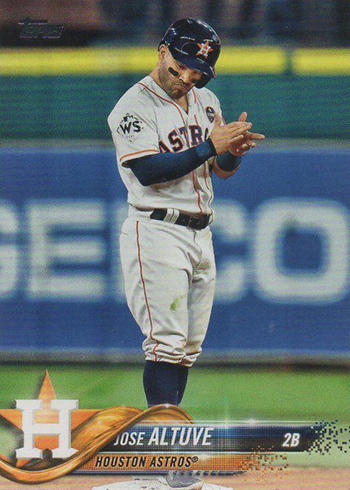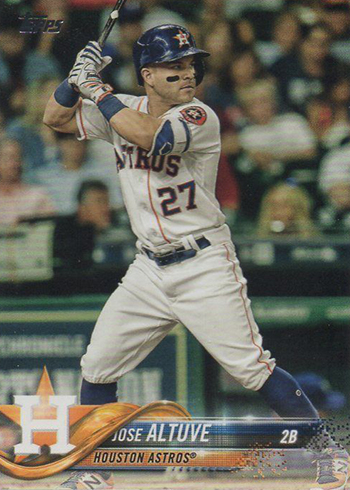 400 Honus Wagner, Pittsburgh Pirates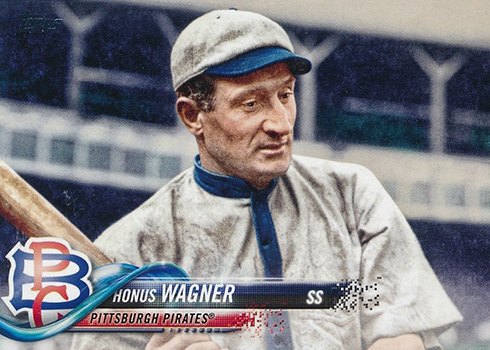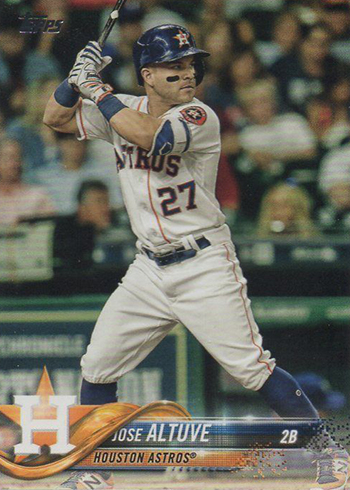 413 Trevor Bauer, Cleveland Indians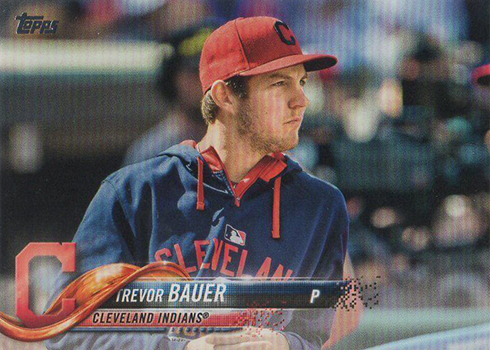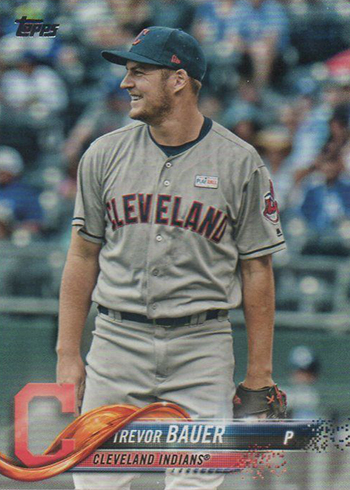 416 Matt Olson, Oakland Athletics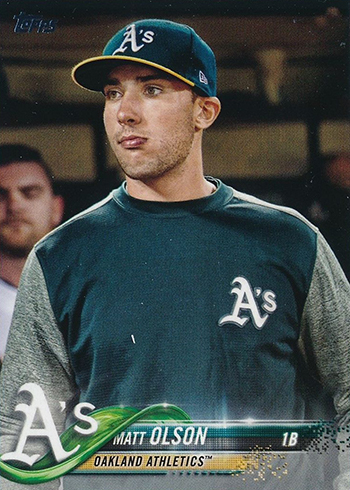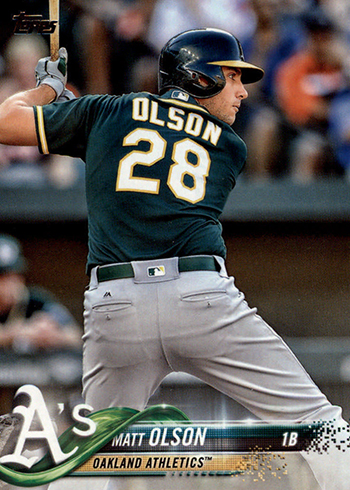 418 Jose Ramirez, Cleveland Indians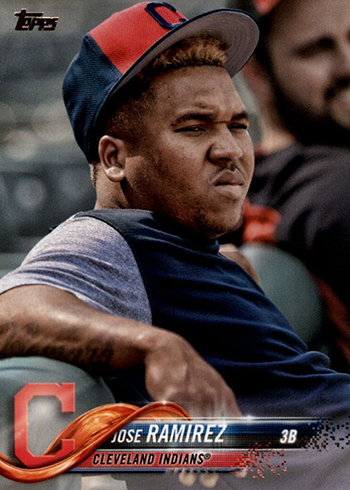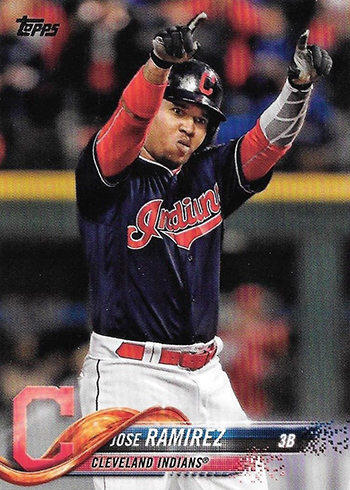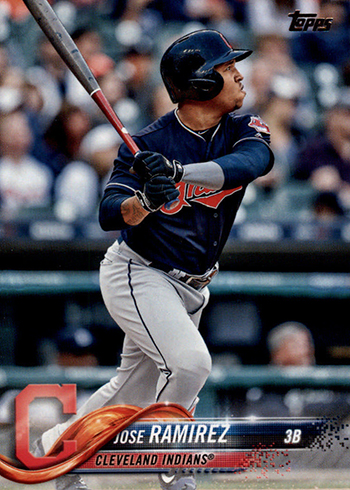 430 Manny Margot, San Diego Padres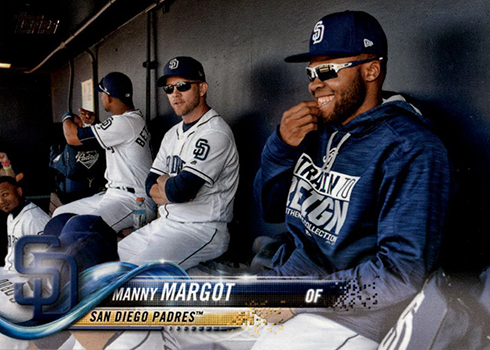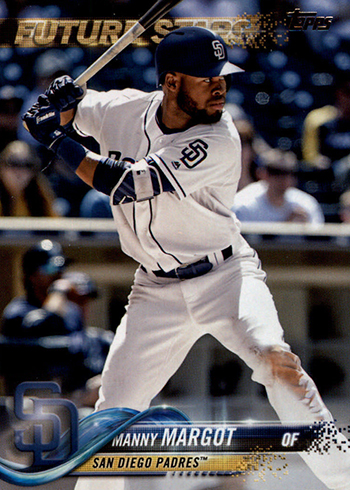 431 Charlie Blackmon, Colorado Rockies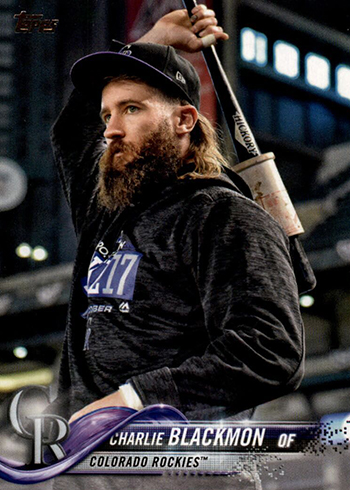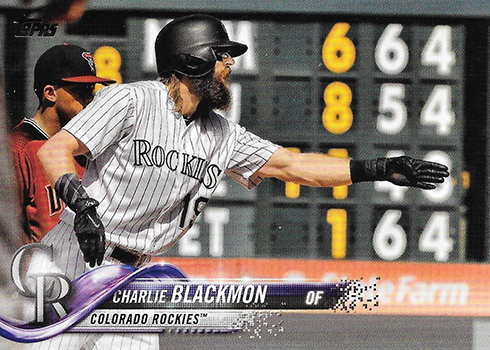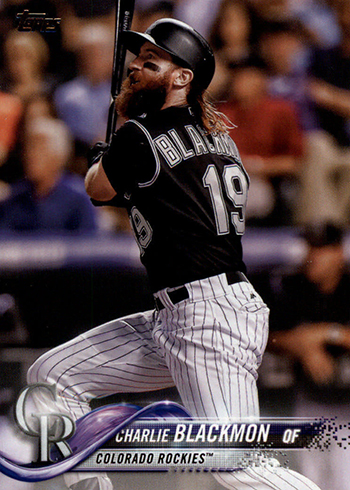 431 Rickey Henderson, Oakland Athletics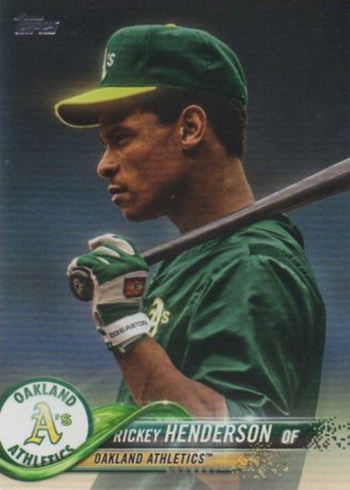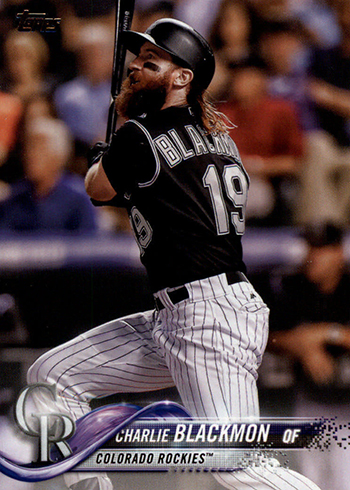 436 Yu Darvish, Chicago Cubs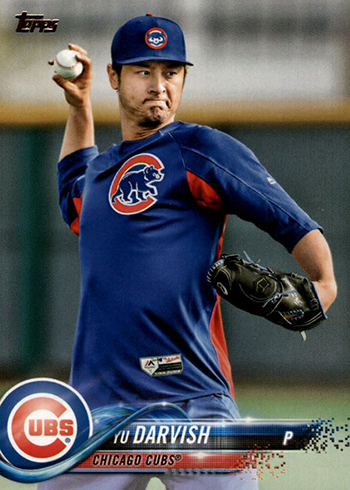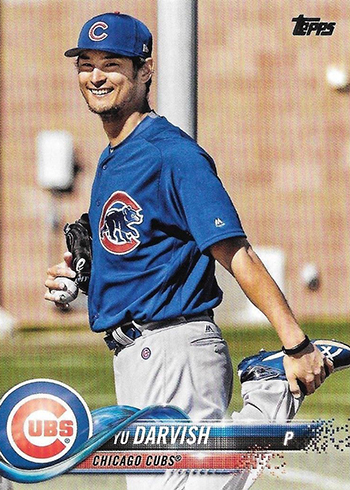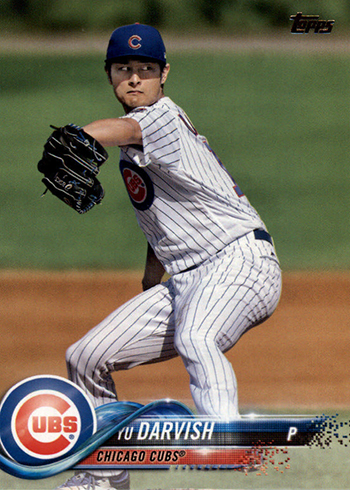 436 Greg Maddux, Atlanta Braves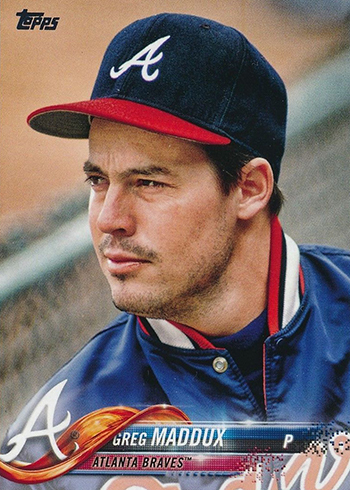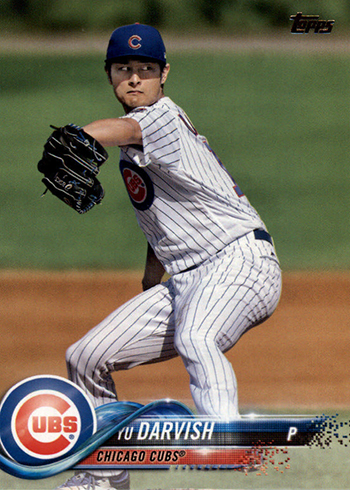 439 Dustin Pedroia, Boston Red Sox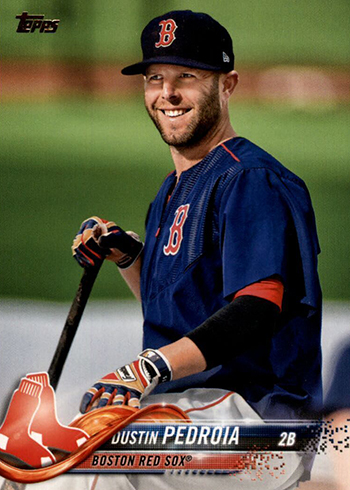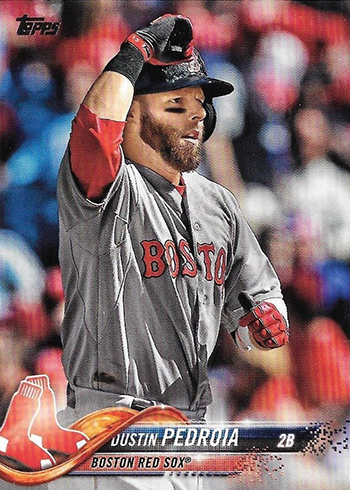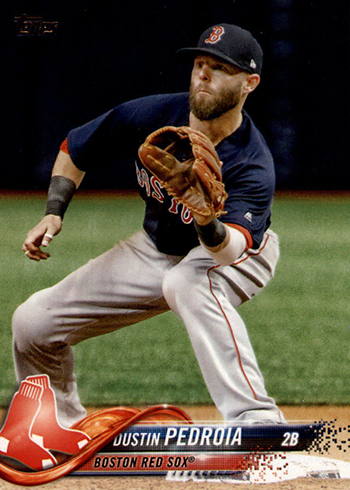 450 Joey Votto, Cincinnati Reds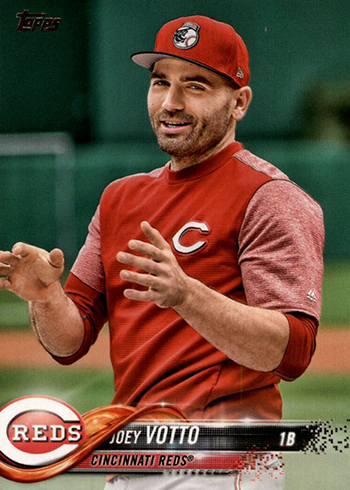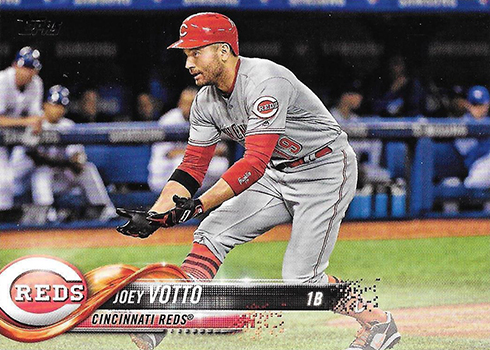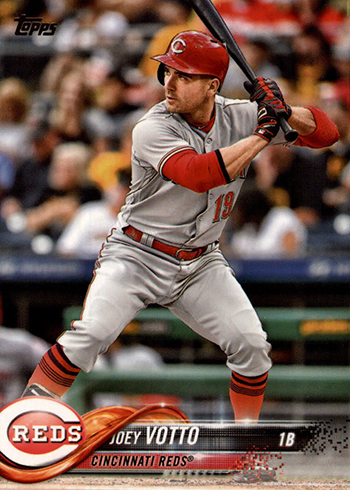 450 Johnny Bench, Cincinnati Reds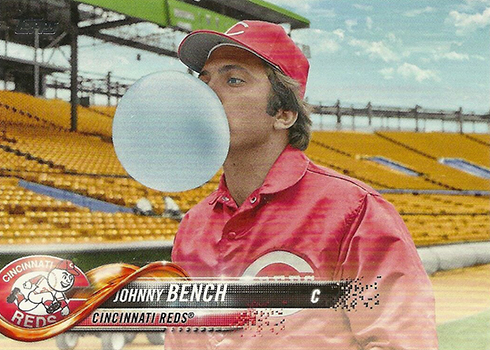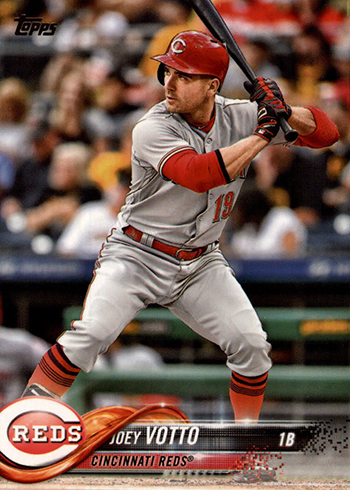 454 Kyle Seager, Seattle Mariners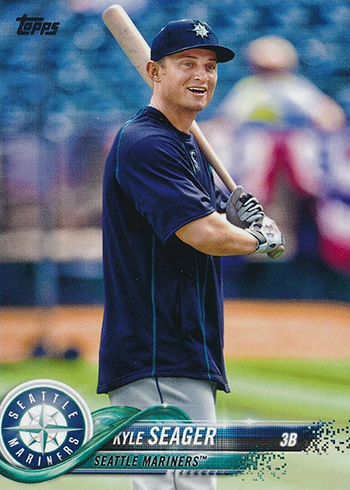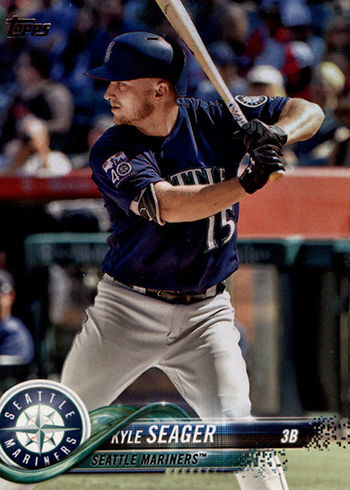 462 Paul DeJong, St. Louis Cardinals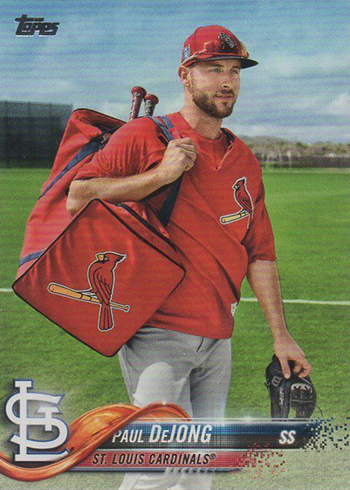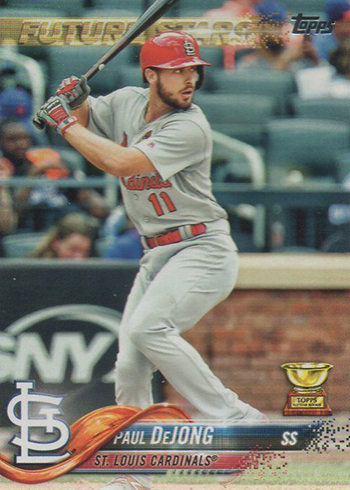 462 Ozzie Smith, St. Louis Cardinals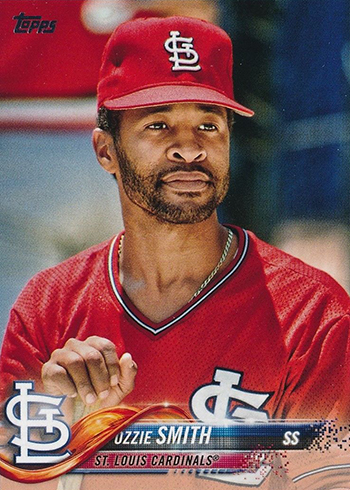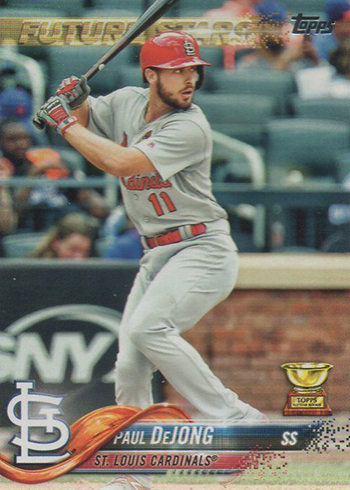 469 Sonny Gray, New York Yankees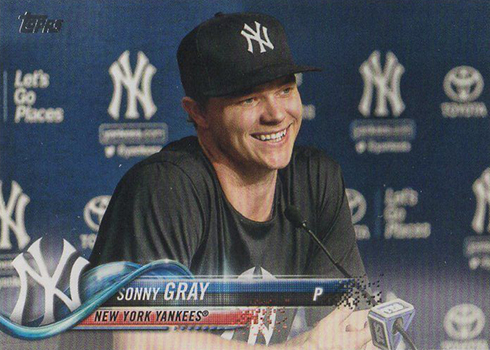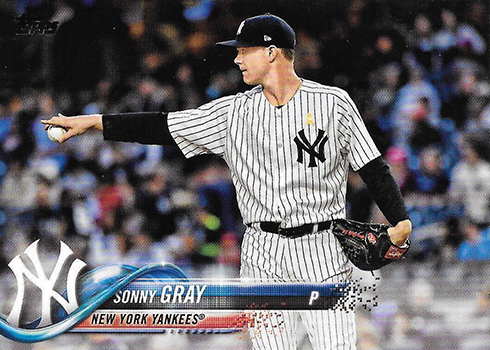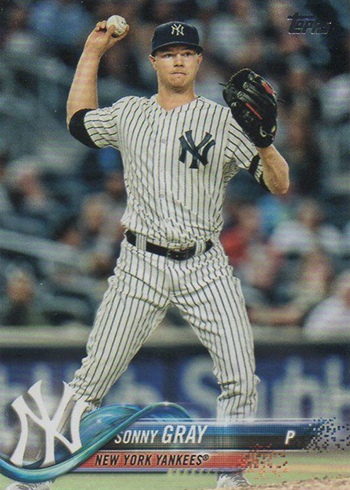 471 Josh Harrison, Pittsburgh Pirates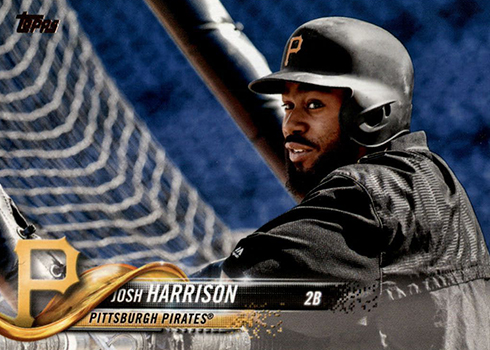 484 Kenta Maeda, Los Angeles Dodgers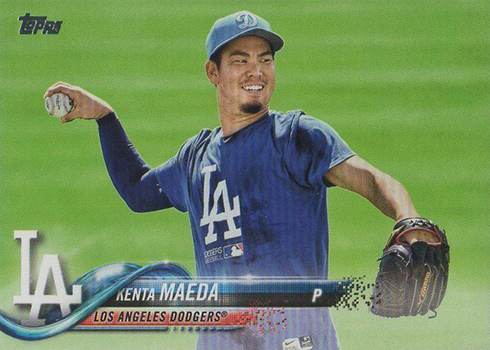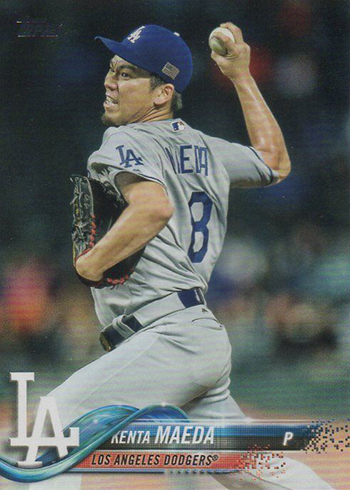 499 Justin Bour, Miami Marlins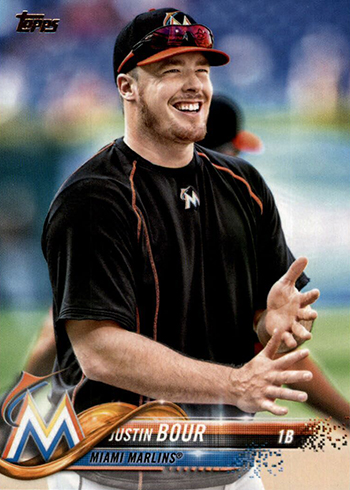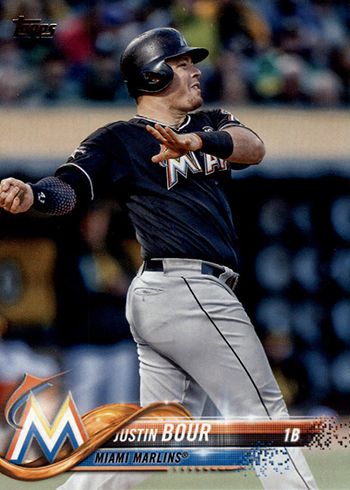 500 Kris Bryant, Chicago Cubs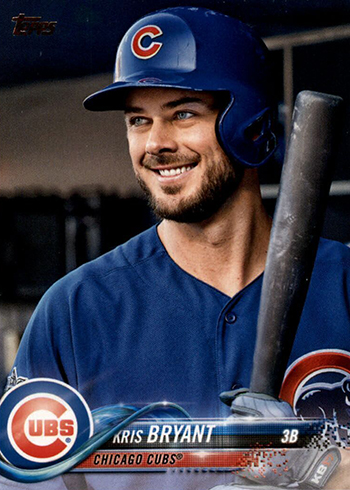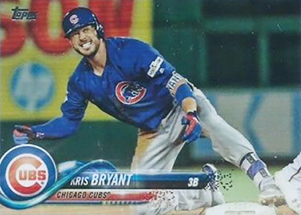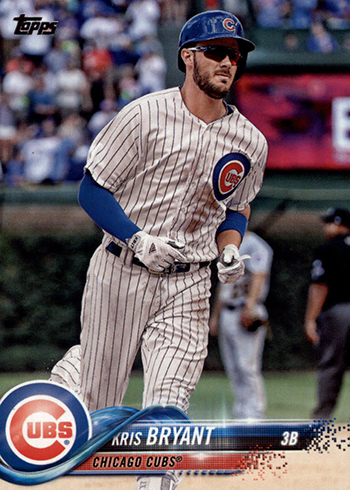 500 Ryne Sandberg, Chicago Cubs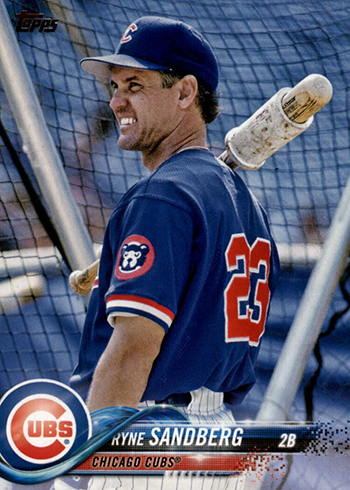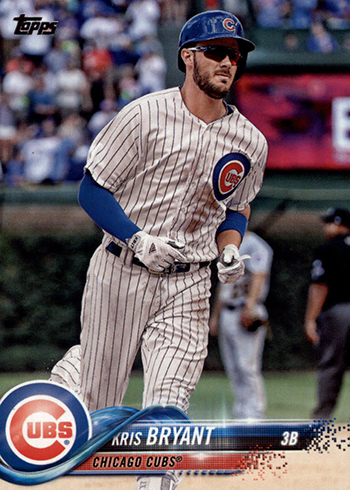 502 Xander Bogaerts, Boston Red Sox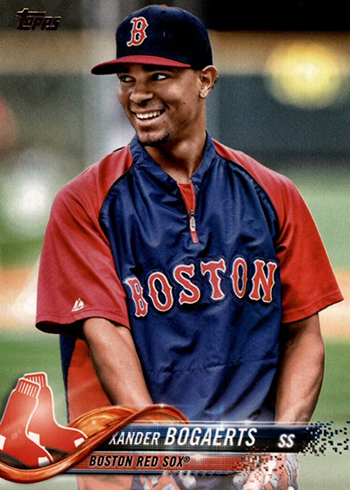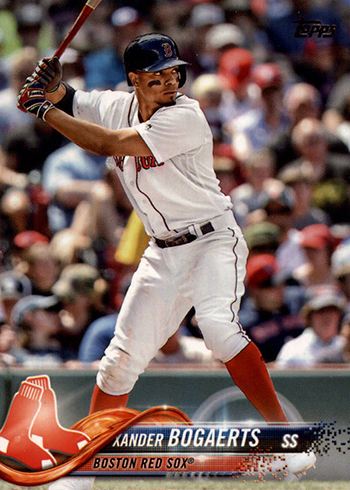 503 Josh Donaldson, Toronto Blue Jays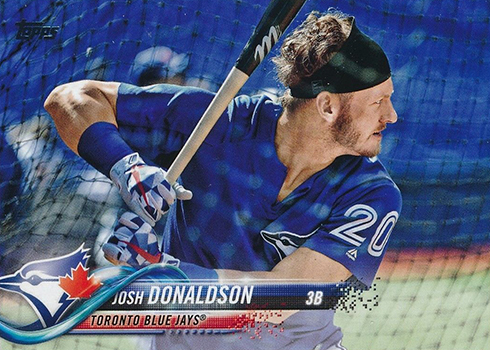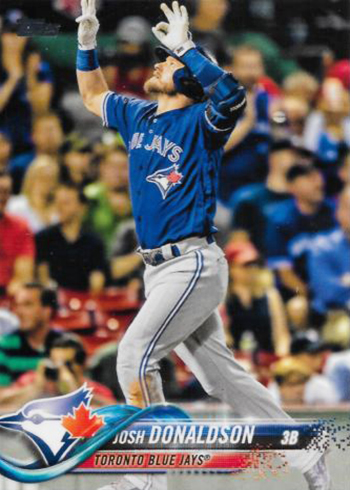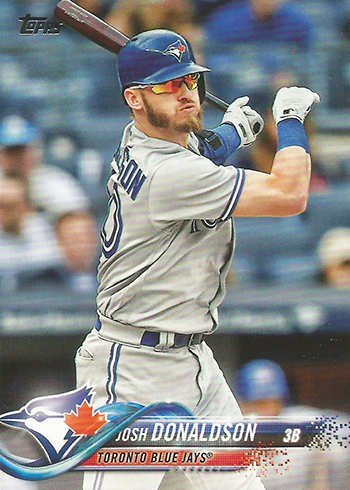 503 George Brett, Kansas City Royals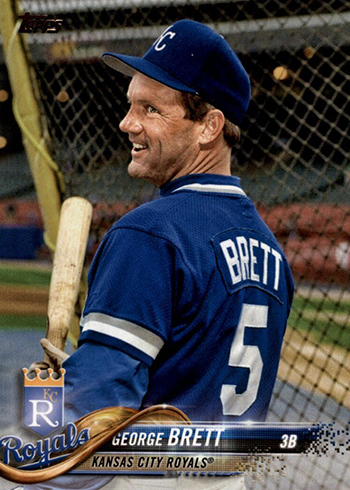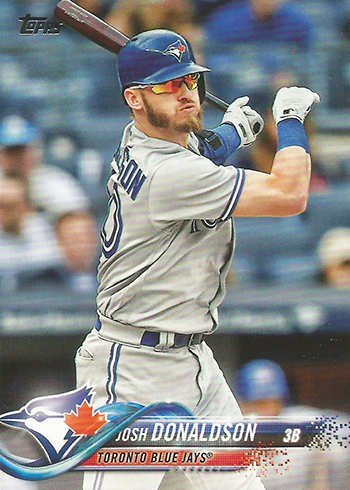 506 Jose Berrios, Minnesota Twins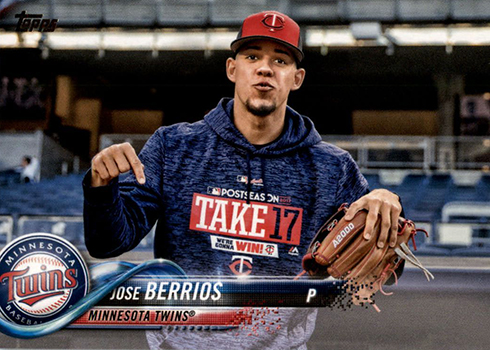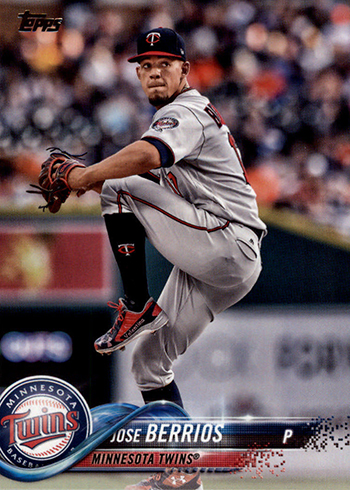 507 Zack Greinke, Arizona Diamondbacks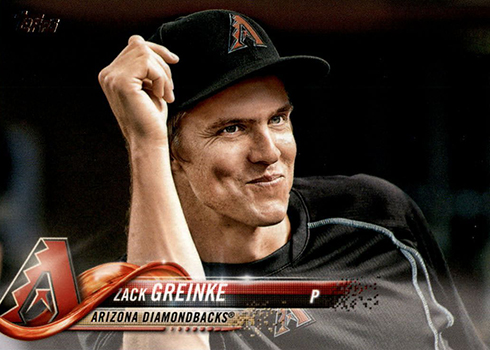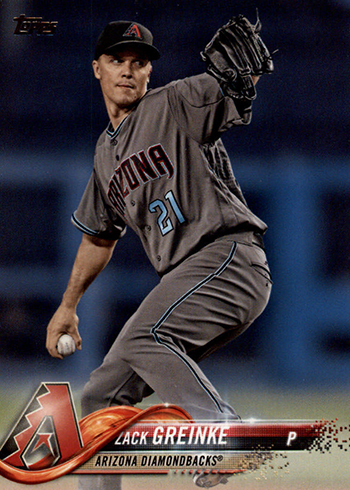 510 Freddie Freeman, Atlanta Braves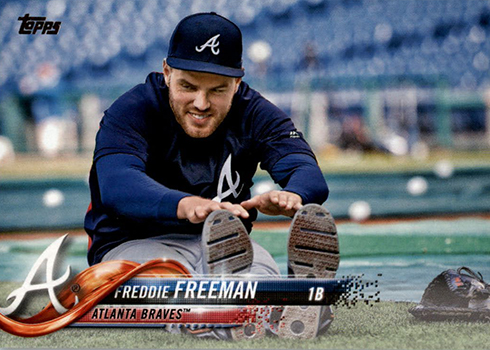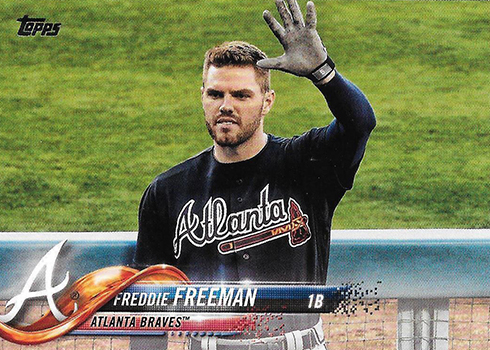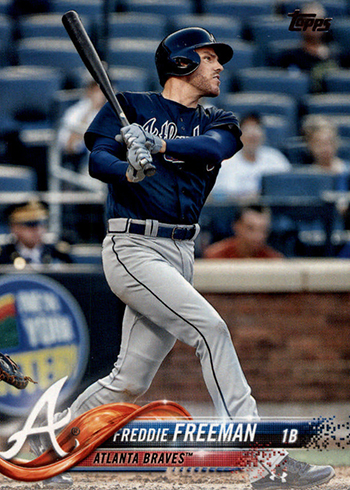 510 Chipper Jones, Atlanta Braves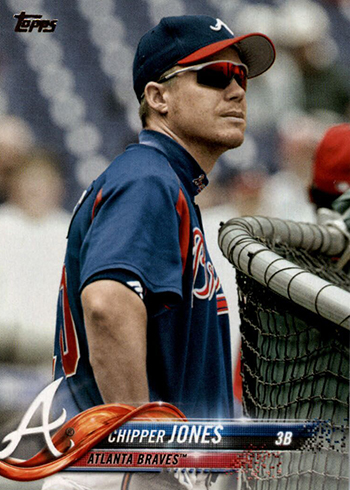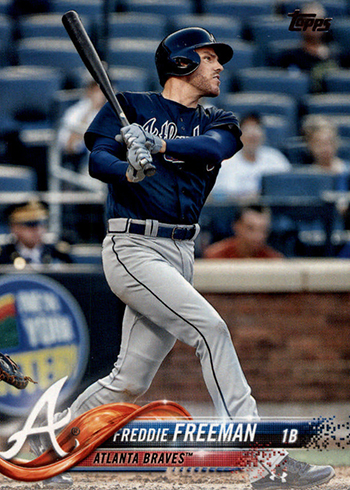 515 Greg Bird, New York Yankees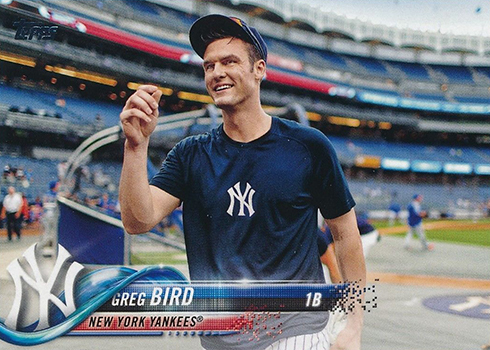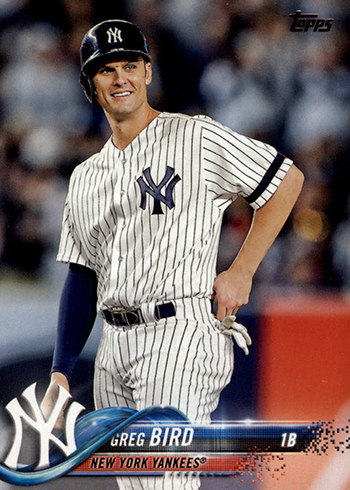 515 Don Mattingly, New York Yankees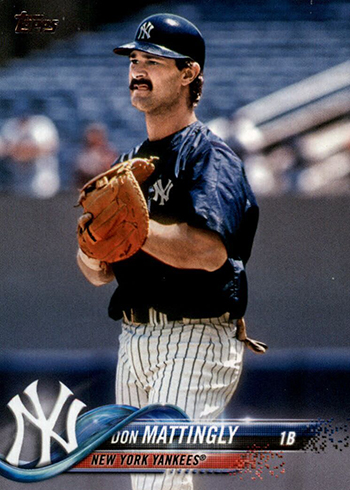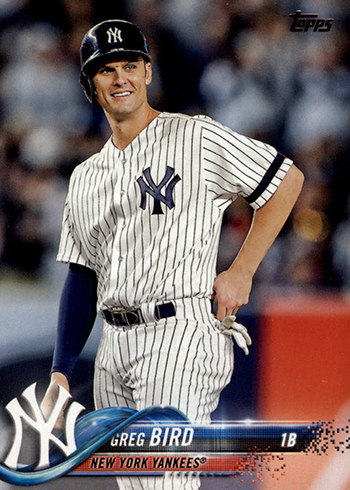 544 Yadier Molina, St. Louis Cardinals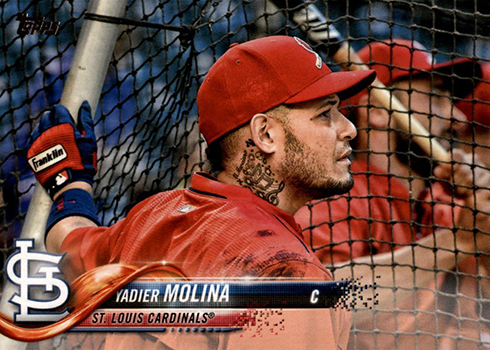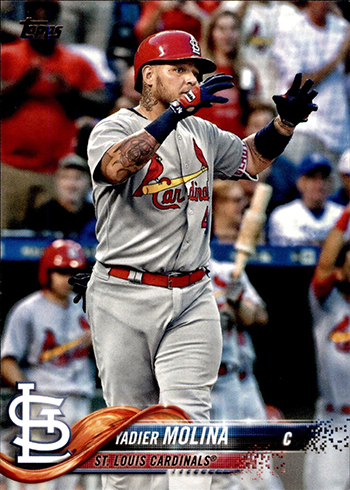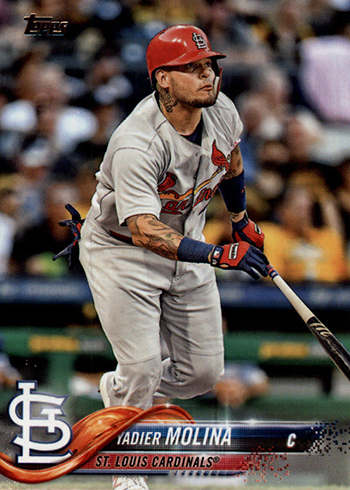 544 Roberto Clemente, Pittsburgh Pirates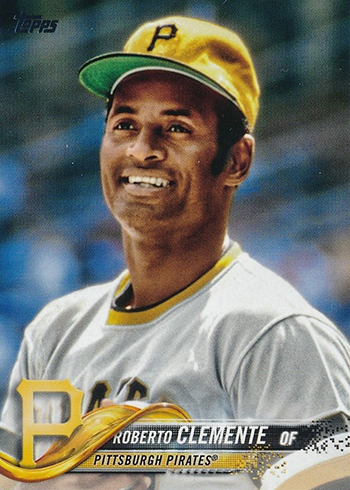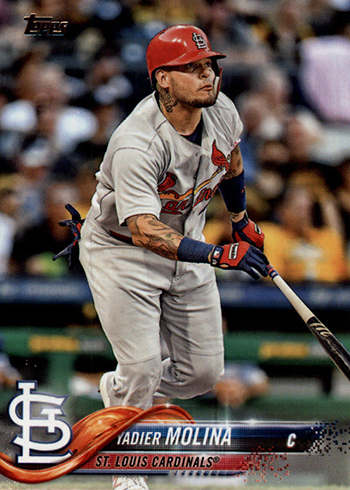 545 Nicholas Castellanos, Detroit Tigers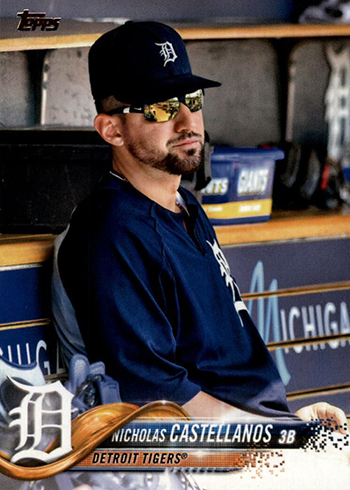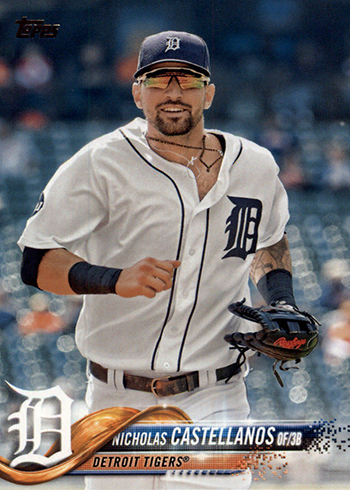 550 Cal Ripken Jr., Baltimore Orioles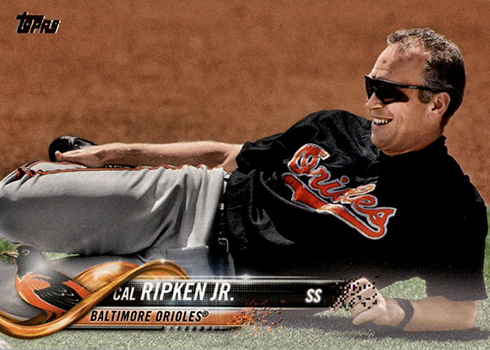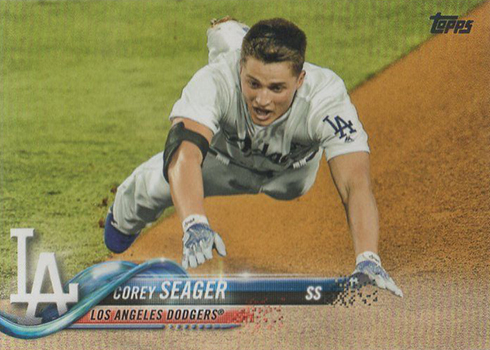 550 Jackie Robinson, Brooklyn Dodgers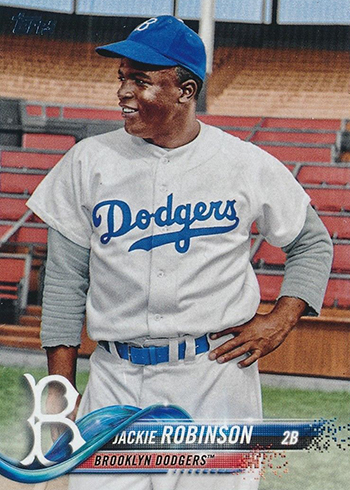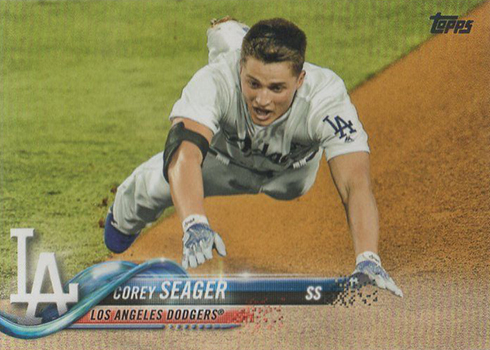 555 Jacob deGrom, New York Mets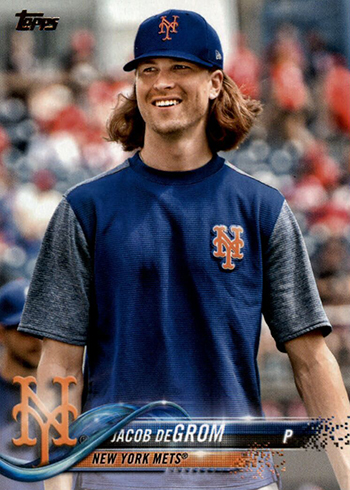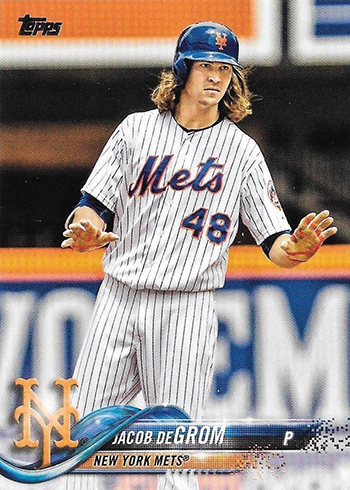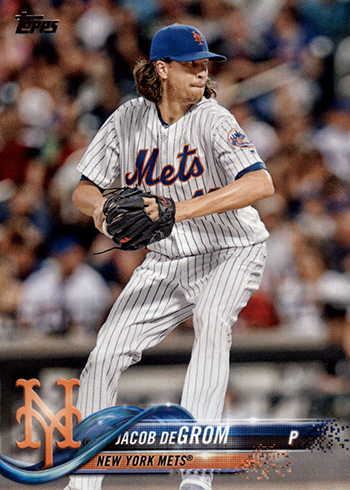 556 Andrew Benintendi, Boston Red Sox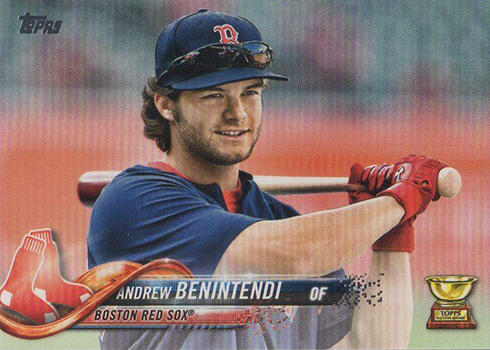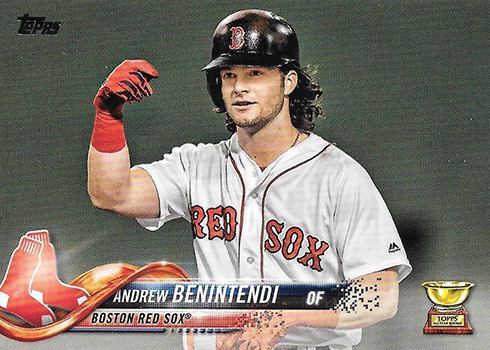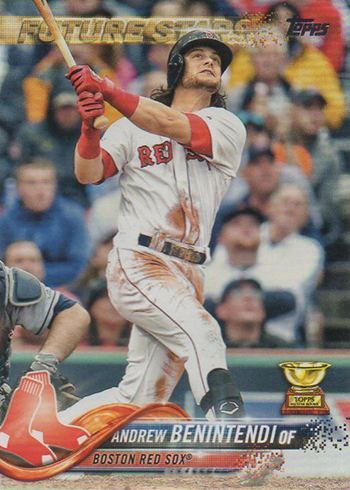 556 Corey Seager, Los Angeles Dodgers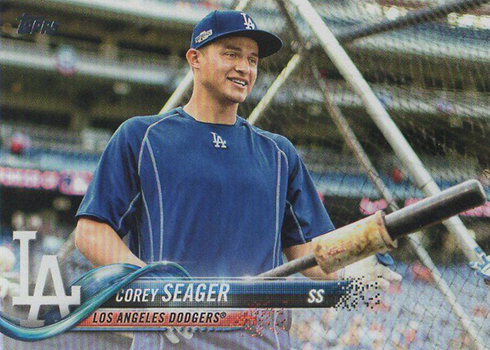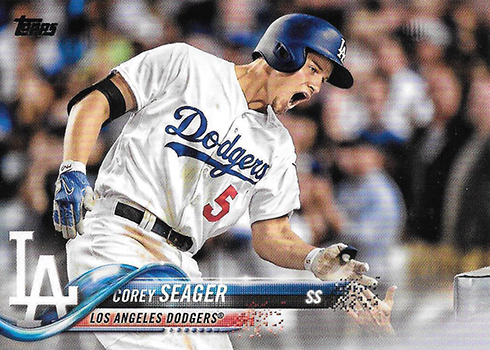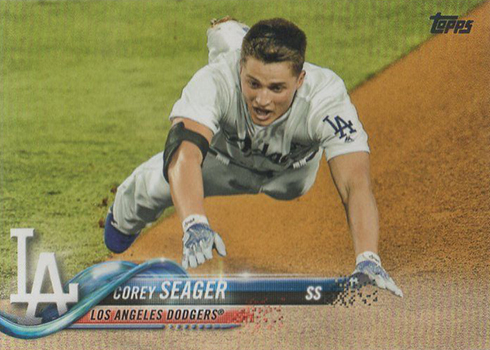 556 Ted Williams, Boston Red Sox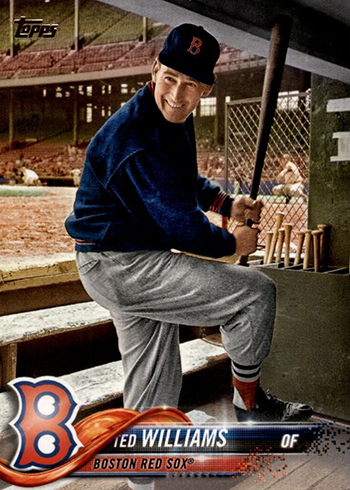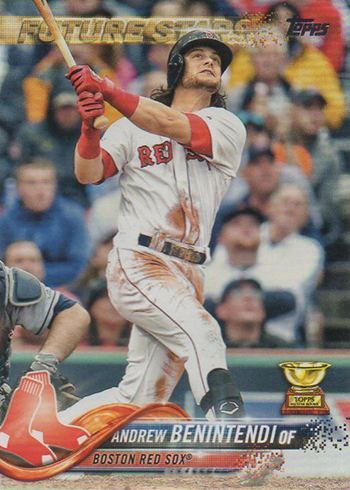 567 Felix Hernandez, Seattle Mariners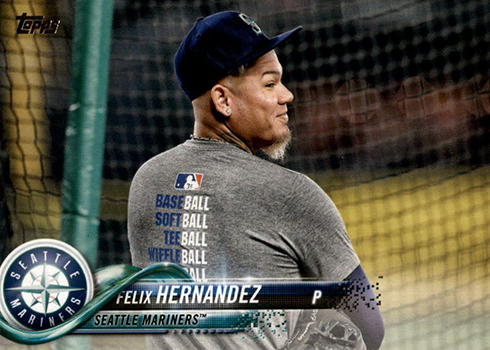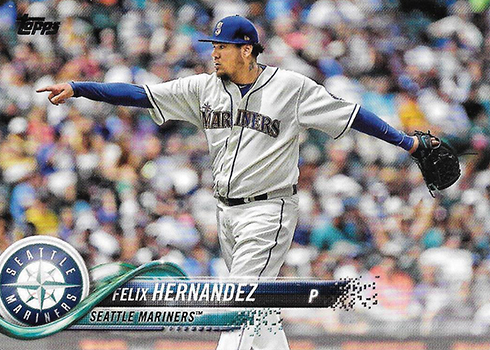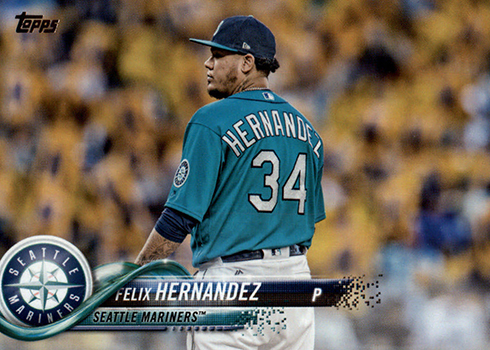 576 Didi Gregorius, New York Yankees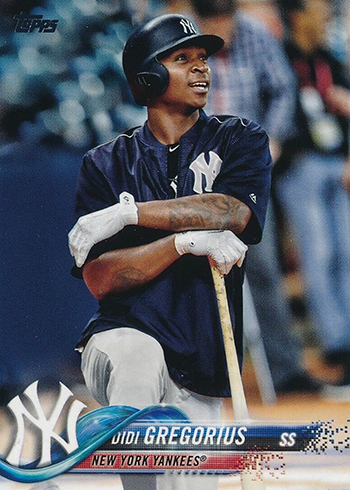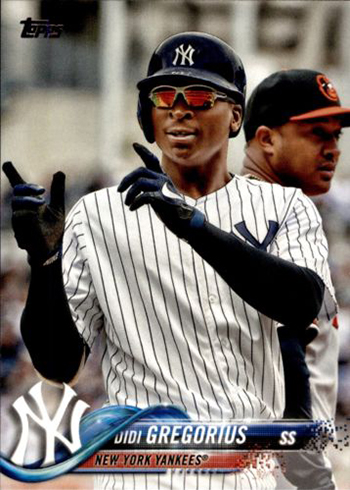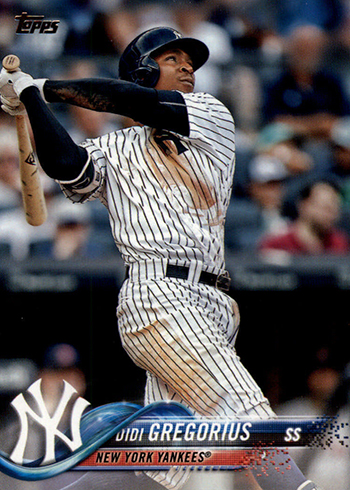 576 Derek Jeter, New York Yankees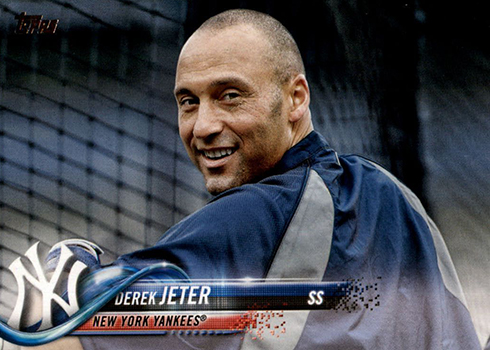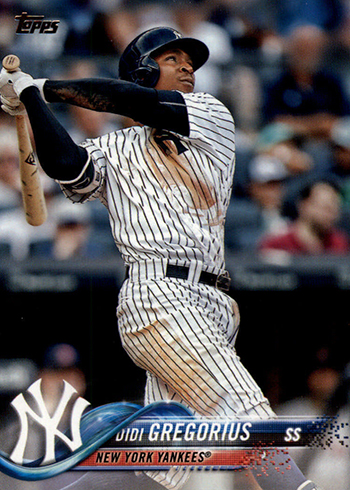 582 Albert Pujols, Los Angeles Angels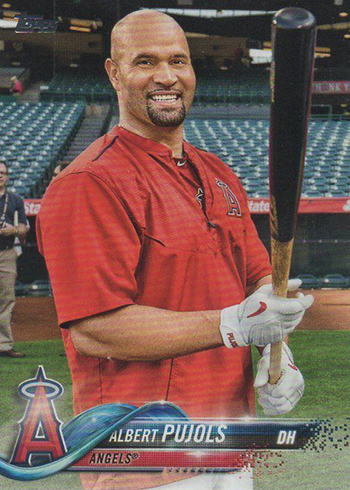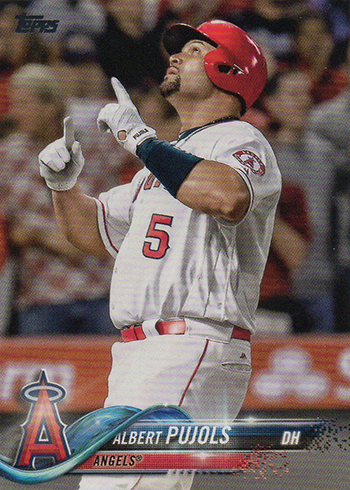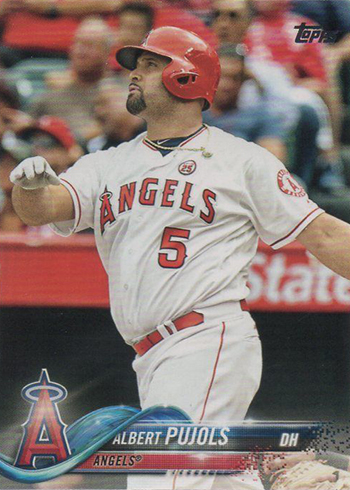 582 Hank Aaron, Atlanta Braves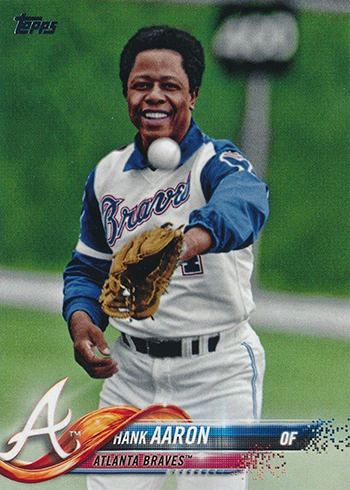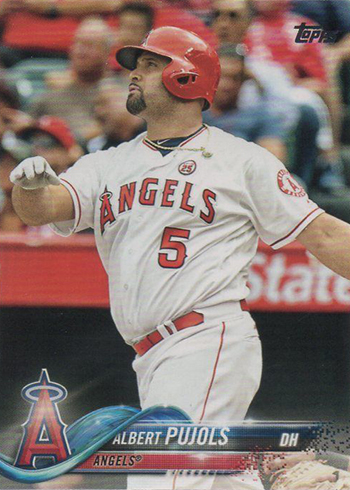 585 Brandon Crawford, San Francisco Giants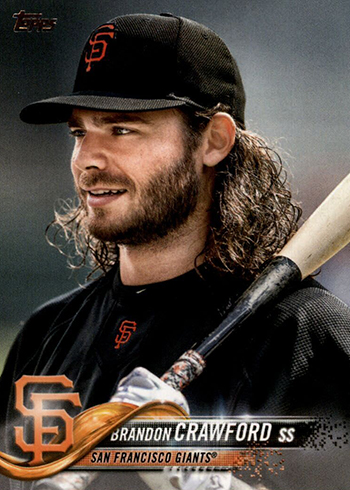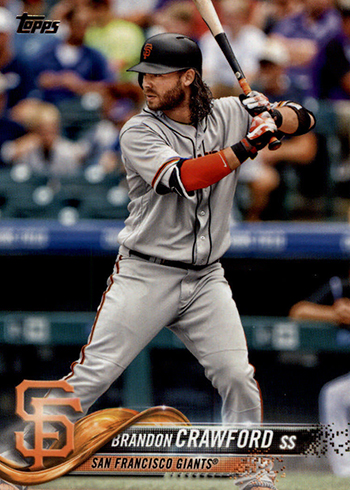 585 Willie McCovey, San Francisco Giants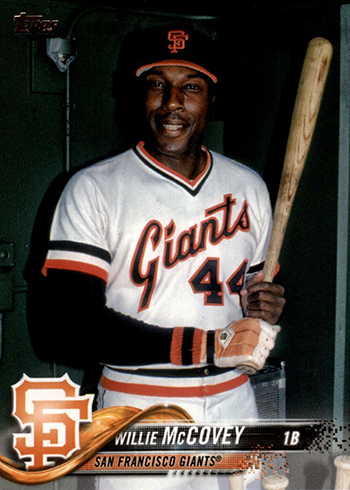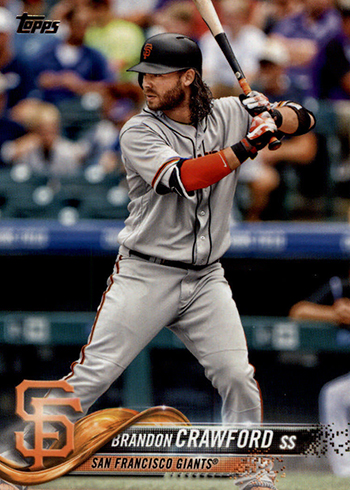 589 Adam Duvall, Cincinnati Reds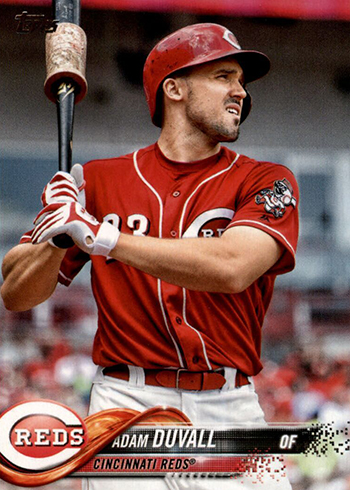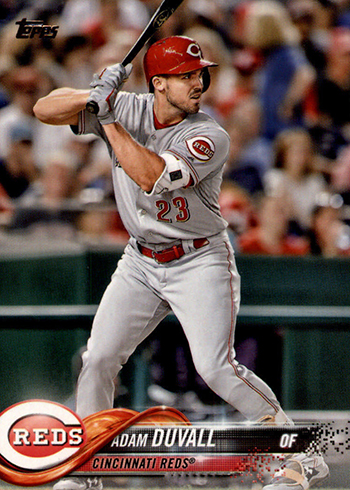 593 Luke Weaver, St. Louis Cardinals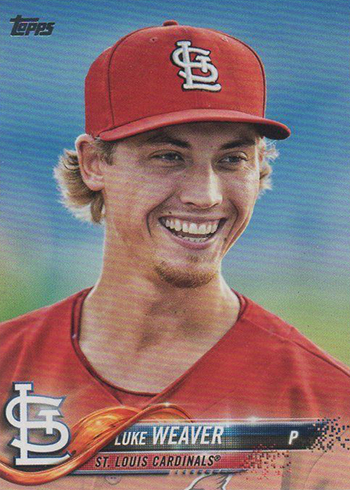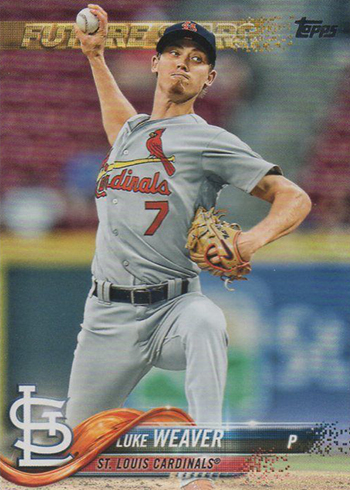 599 Justin Turner, Los Angeles Dodgers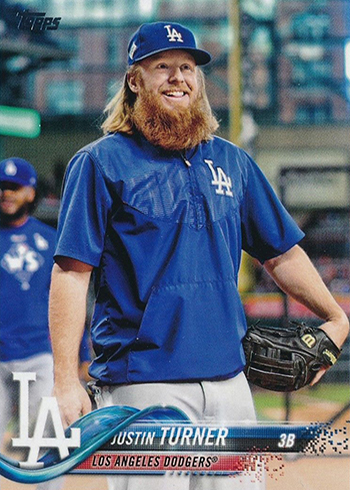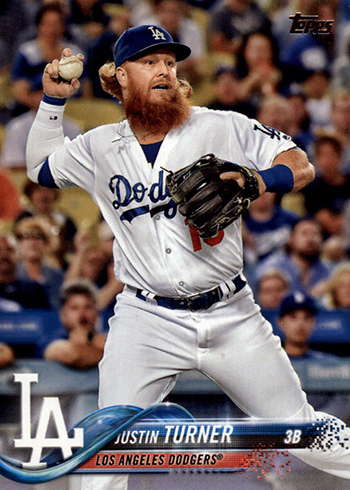 600 Noah Syndergaard, New York Mets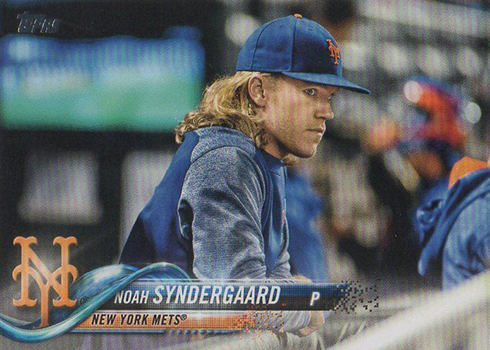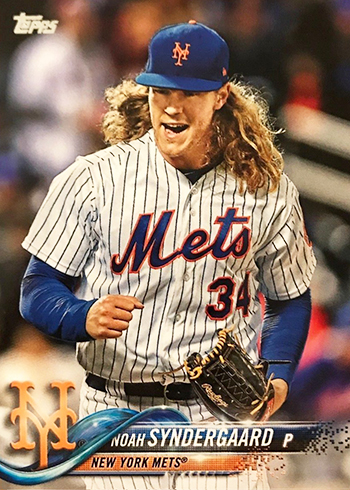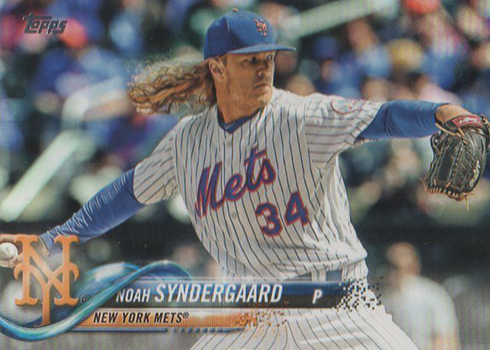 600 Tom Seaver, New York Mets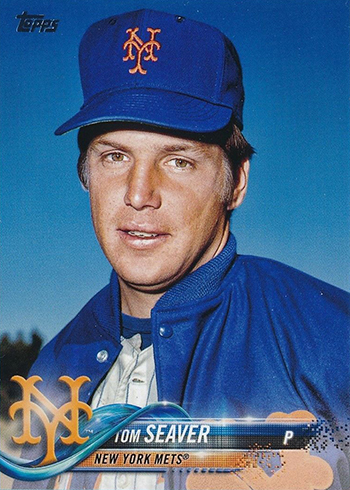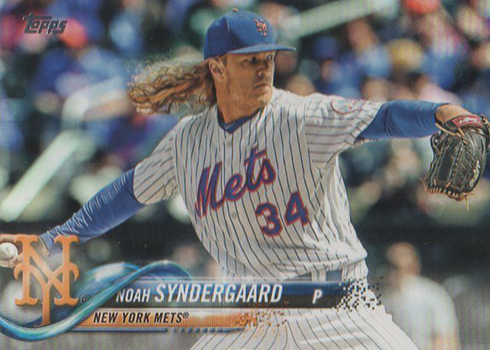 605 Lucas Giolito, Chicago White Sox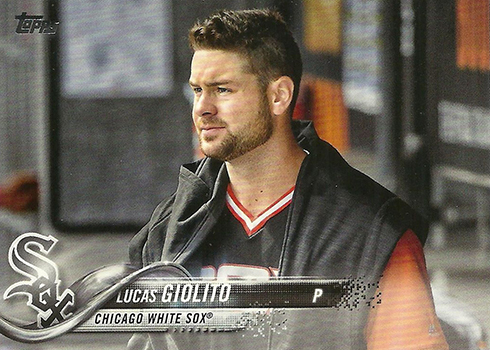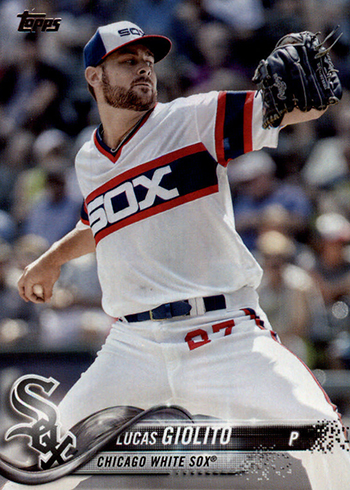 605 Frank Thomas, Chicago White Sox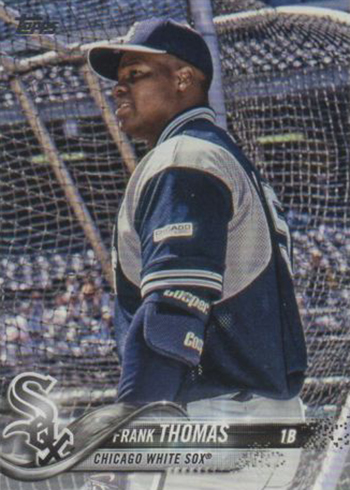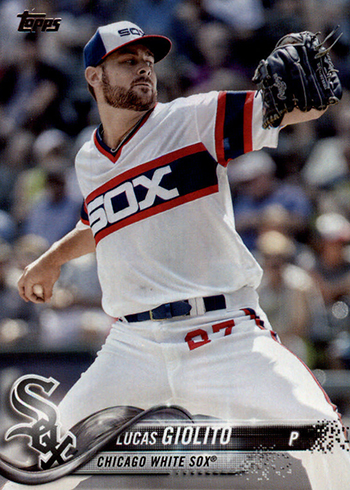 611 Max Scherzer, Washington Nationals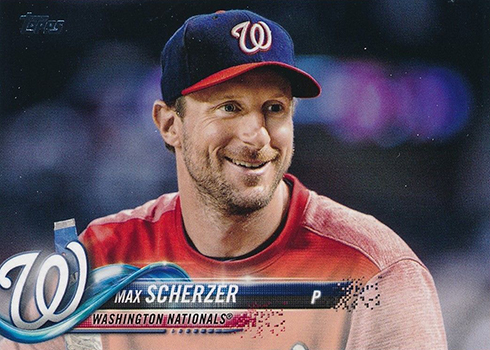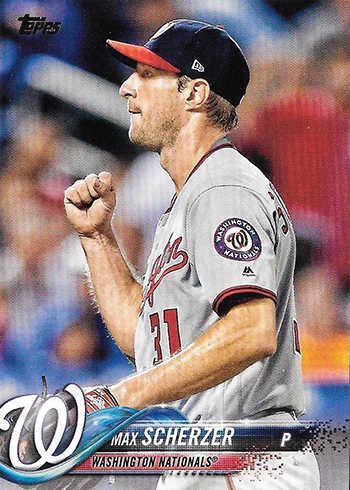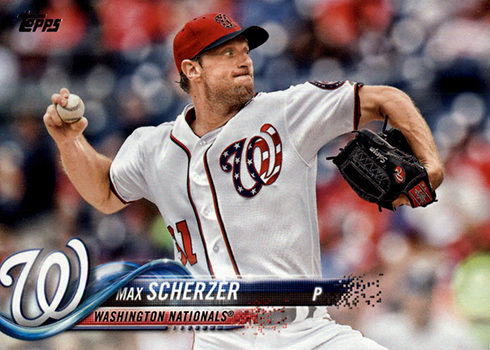 615 Eric Thames, Milwaukee Brewers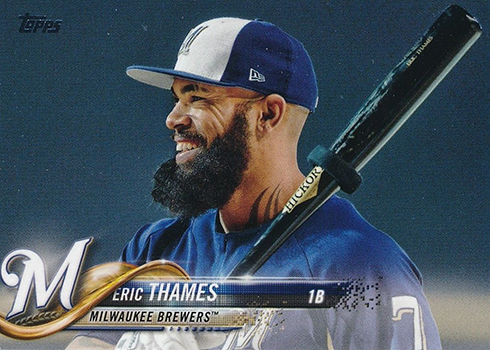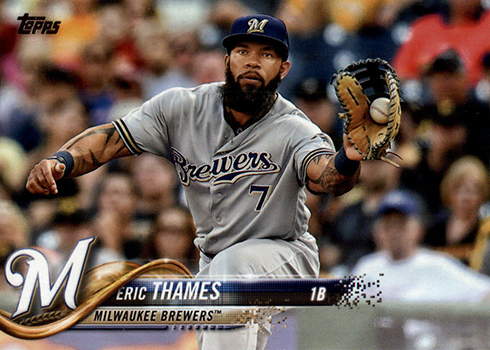 618 Paul Goldschmidt, Arizona Diamondbacks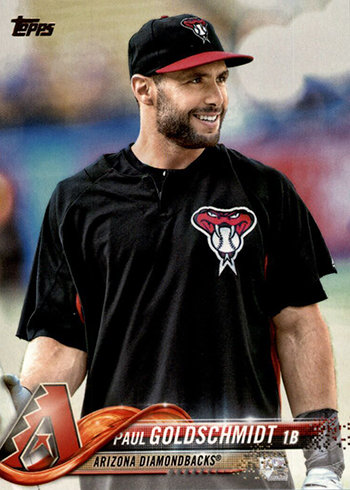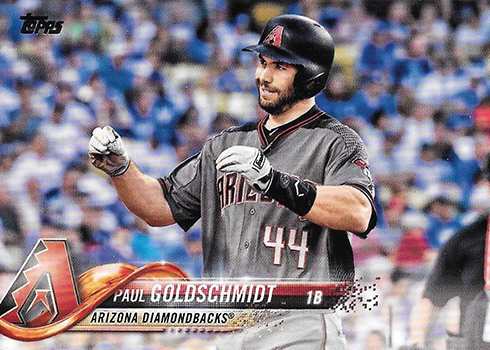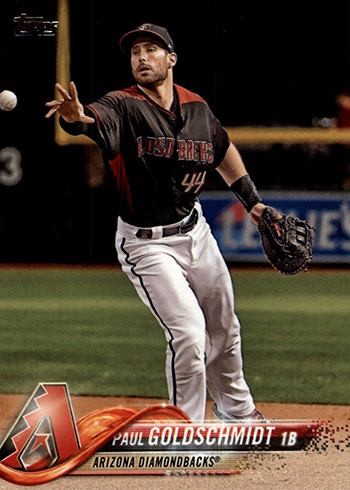 618 Lou Gehrig, New York Yankees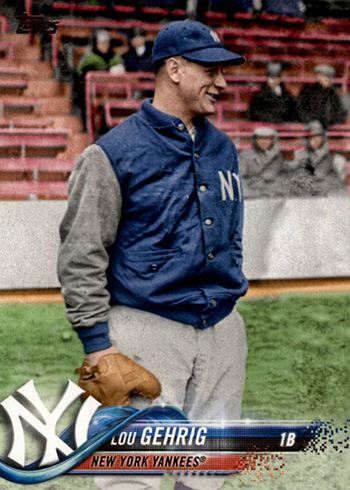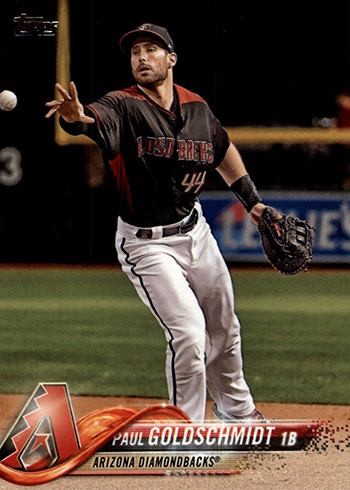 629 Sandy Koufax, Dodgers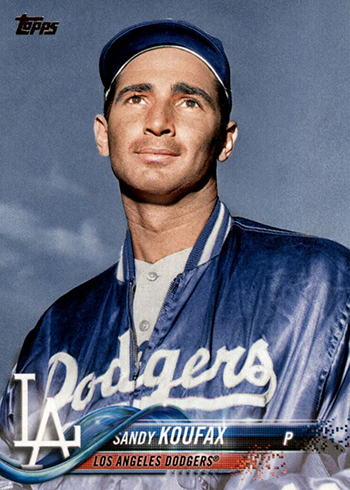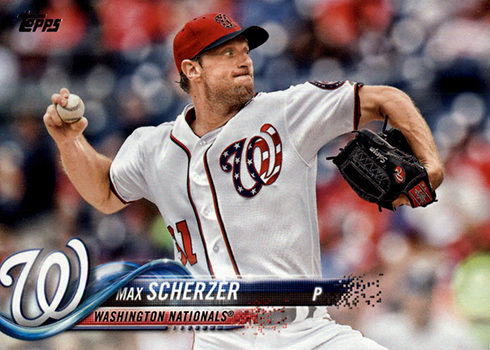 632 Edwin Encarnacion, Cleveland Indians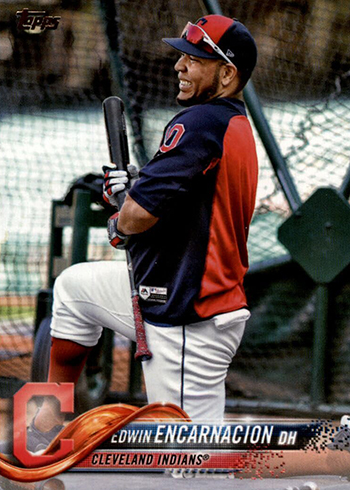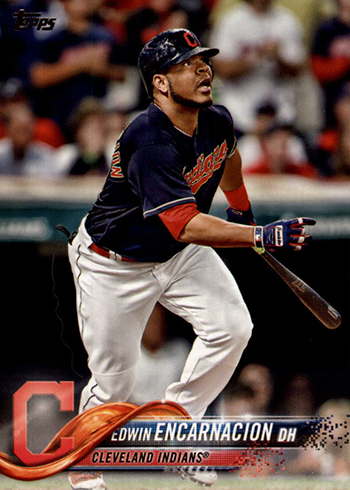 650 Justin Verlander, Houston Astros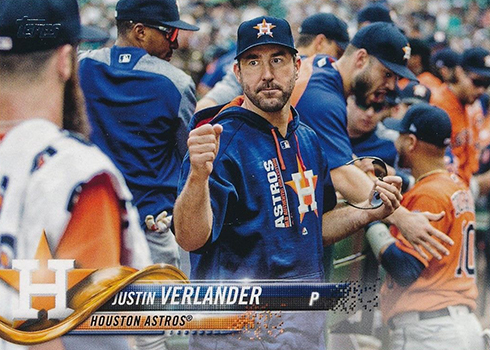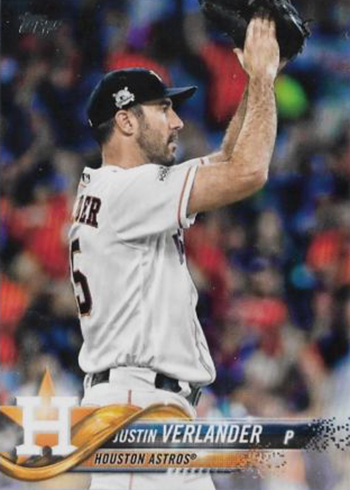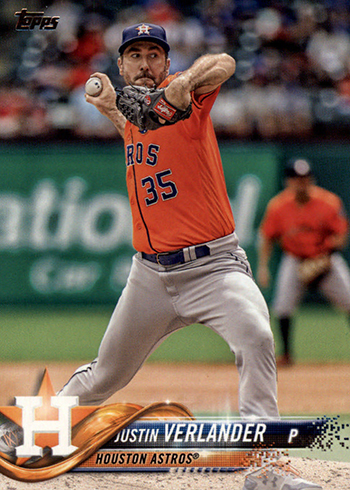 650 Bob Gibson, St. Louis Cardinals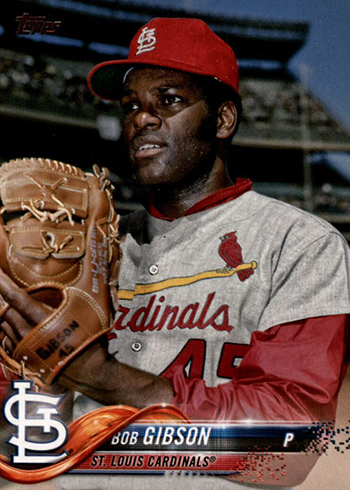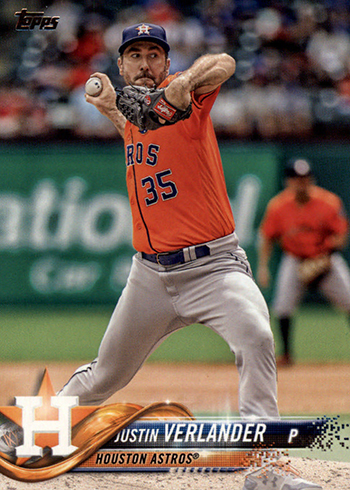 652 Matt Carpenter, St. Louis Cardinals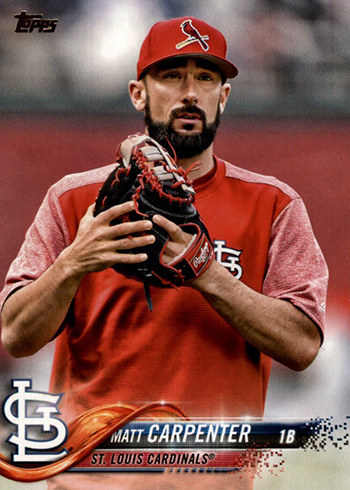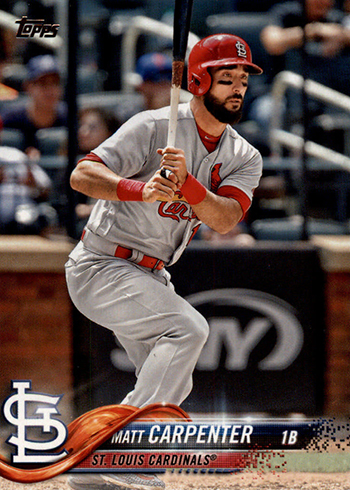 665 Tommy Pham, St. Louis Cardinals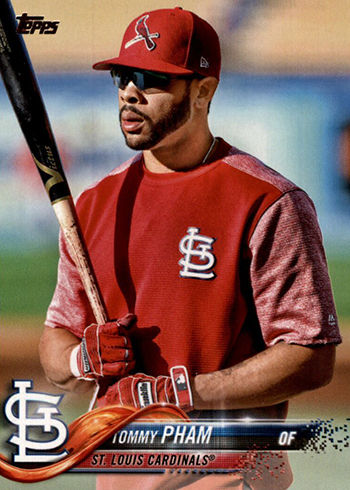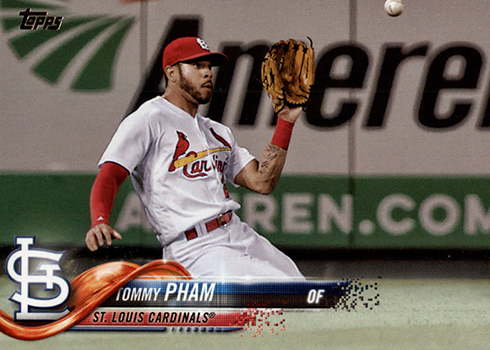 698 Ronald Acuña Jr., Atlanta Braves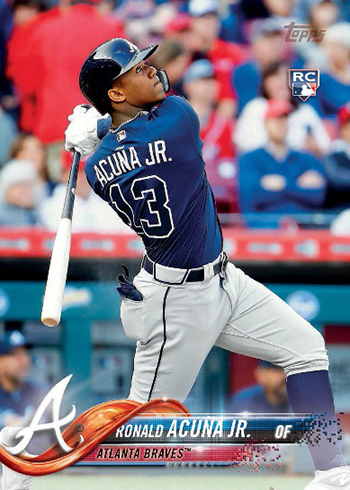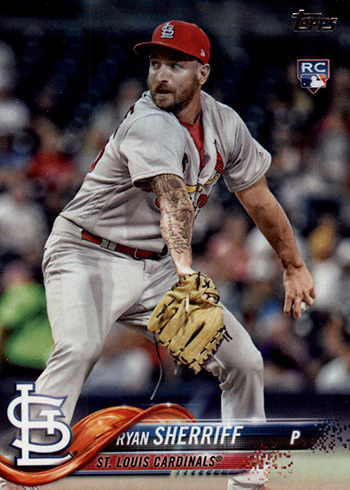 699 Gleyber Torres, New York Yankees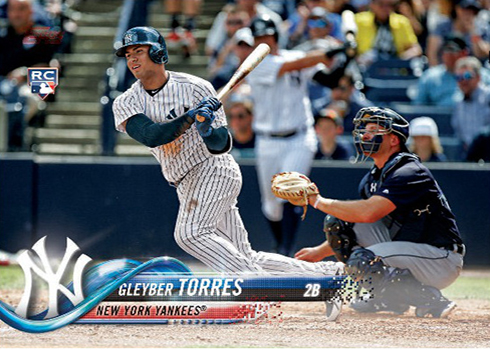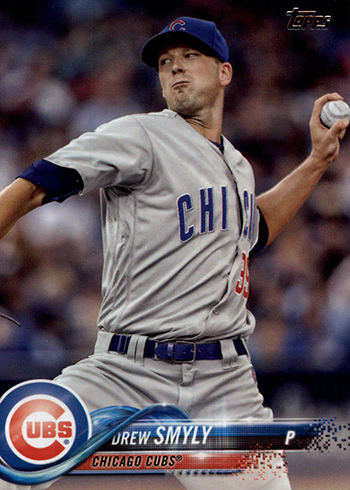 700 Shohei Ohtani, Los Angeles Angels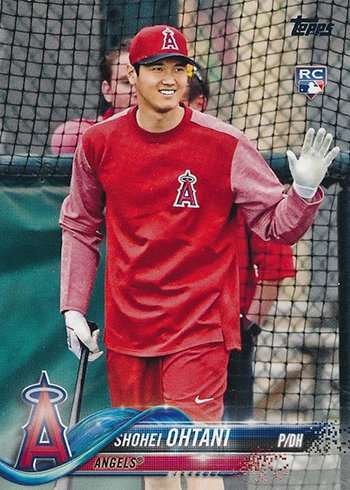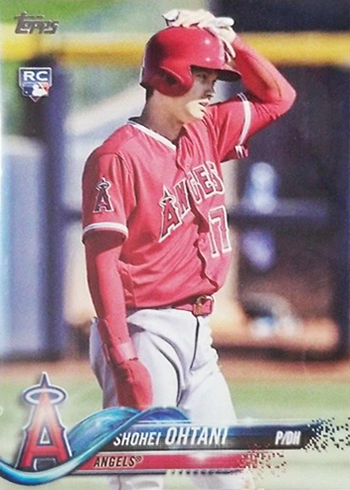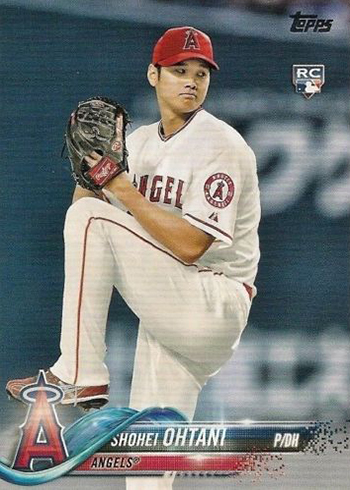 700 Babe Ruth, New York Yankees