2018 Topps Pro Debut Baseball Checklist Heads to the Minors
2018 Topps Pro Debut Baseball highlights some of the top players in the minor leagues. The brand has become something of an institution, applying the year's flagship design to MiLB players.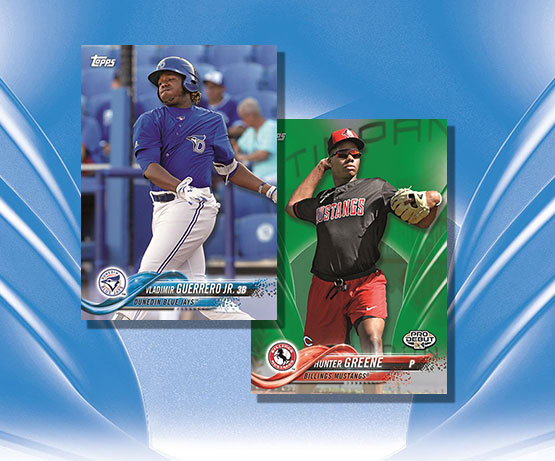 Many of the aspects are similar to what they've been in recent years (such as the promise of two autographs and two memorabilia cards per box), but some cosmetic changes are also apparent on the checklist.
Base Set
One of the things that isn't really changing in 2018 Topps Pro Debut Baseball is the makeup of the main set. It's got 200 cards, all showcasing players in their MiLB uniforms. This is the first MiLB set to delve deep into the 2017 draft class. According to Topps, the aim is to be the most comprehensive set of the year covering the minors.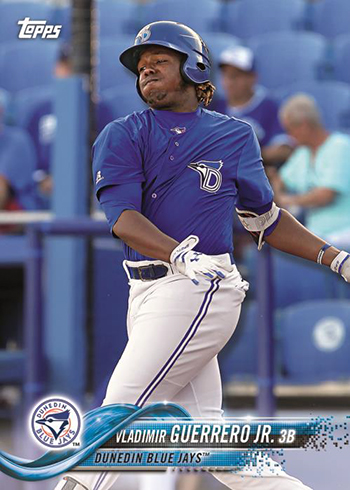 The design is similar to 2018 Topps Baseball, but this shouldn't be surprising. Pro Debut has mimicked the main Topps Baseball set since the brand debuted in 2010.
Base cards all have multiple parallels, all of which come serial numbered. Select cards also have image variations.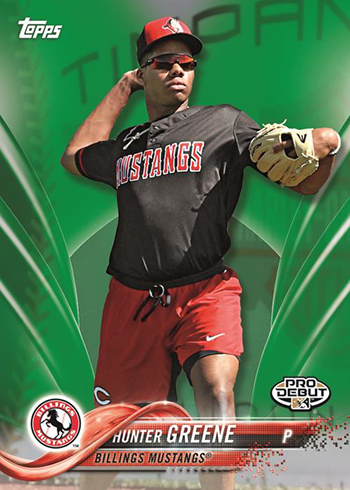 Autographs, Inserts and Memorabilia Cards
A couple of regular insert sets return for another season. Ben's Biz is back. These cards center on Benjamin Hill's journeys across the country, exploring baseball, ballparks and America.
Minor league baseball teams have some of the most creative and colorful promotions in all of sports. Promo Night Uniforms highlight some of the coolest, most colorful and downright strange jerseys that were part of these events. Promo Night Uniform Relics take it up a premium notch, adding a game-used swatch from one of the games.
New to 2018 Topps Pro Debut Baseball is MiLB Leaps and Bounds. Top players are featured on both the main checklist and on select autographed versions.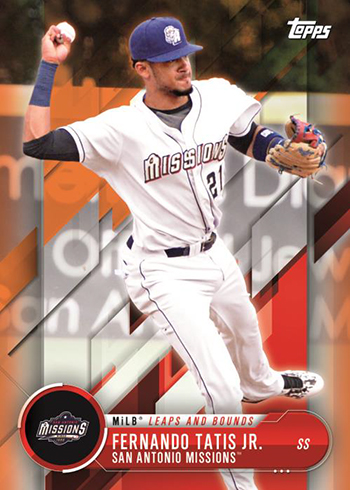 Most of the signatures from the product are Base Autographs. These adopt the design of the main set. Parallels include Green, Red (/10) and one-of-one FoilFractors.
Splash of the Future Autographs take over from the similarly named Wave of the Future. Numbered to 99 or less, these are a case hit.
On the relic side, Fragments of the Farm is back. These have pieces of a variety of items contributed by minor league teams. In the past, pieces have ranged from benches to signs to bobblehead hair to team stock certificates. Needless to say, variety and surprise are what often make these cards memorable.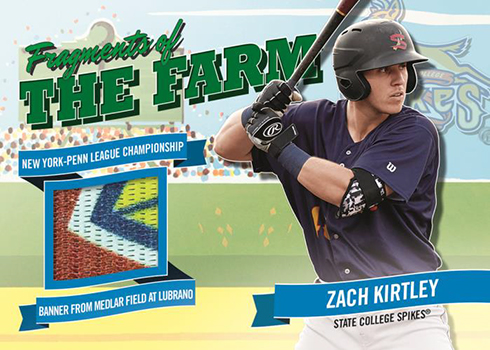 Distinguished Debut (/99) inserts add manufactured relics to the checklist.
2018 Topps Pro Debut Baseball at a glance:
Cards per pack: 8
Packs per box: 24
Boxes per case: 12
Set size: 200 cards
Release date: May 30, 2018
What to expect in a hobby box:
• Autographs – 2
• Memorabilia Cards or Manufactured Relics – 2
2018 Topps Pro Debut Baseball Checklist
Base
Autographs
Memorabilia
Inserts
Comments? Questions? Contact Ryan Cracknell on Twitter @tradercracks or by email.