2018 Topps Now Platinum Members Summit Includes Shohei Ohtani Autograph
On Friday, March 9, Topps held a special "Platinum Members Summit" for some of their biggest Topps Now customers. It gave a very small number of collectors a chance to hear from Topps staff. It also meant another batch of exclusive autographs not available to the general public.
Among them–a special Shohei Ohtani autograph card.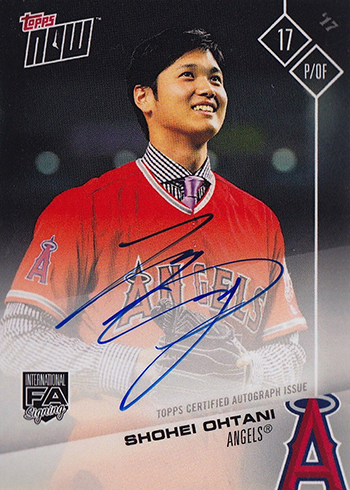 Some highlights from the Topps Now Platinum Members Summit are documented in this thread on the Blowout Cards forum.
Those in attendance took home seven cards, all autographs. However, it appears that four of those were only for 2017 Topps Now Platinum members. These include Ohtani, Amed Rosario, Clint Frazier and Francisco Mejia.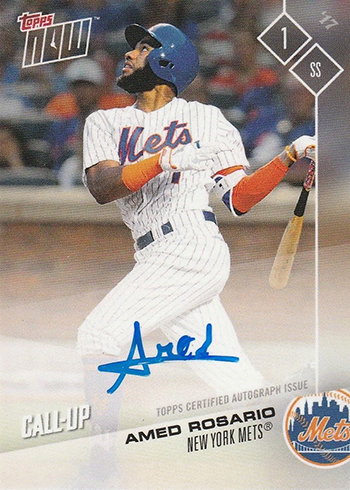 Three additional autograph cards, which come with white borders, feature legends Johnny Bench, Ryne Sandberg and Johnny Bench.
A couple of the 2017 Topps Now Platinum Members Shohei Ohtani autographs have made their way to eBay with big asking prices in the thousands.
Topps created the Platinum Members program without advance warning before the start of the 2017 season, surprising their top customers. It has been reset for 2018 based on purchasing patterns from last season's cards.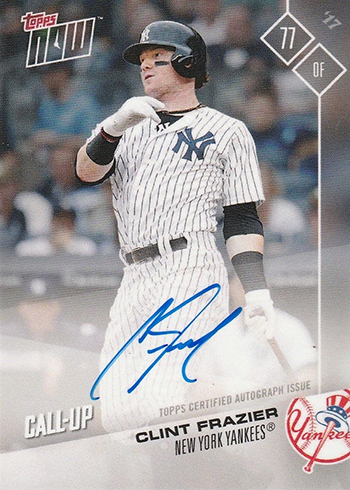 If the final 2017 Topps Now Platinum Autographs are consistent with earlier ones, there should be no more than 25 copies of each. That was the numbering on the first batch of nine autographs. However, ensuing installments haven't come with serial numbers.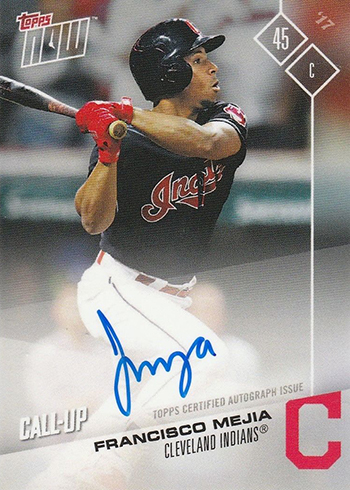 2018 Topps Now Platinum Members Summit Autographs Checklist
Click on the links to see what's currently available on eBay.
2017 Members
Clint Frazier, New York Yankees
Francisco Mejia, Cleveland Indians
Shohei Ohtani, Los Angeles Angels
Amed Rosario, New York Mets
All Platinum Members in Attendance
Johnny Bench, Cincinnati Reds
Don Mattingly, New York Yankees
Ryne Sandberg, Chicago Cubs
Comments? Questions? Contact Ryan Cracknell on Twitter @tradercracks or by email.