2018 Topps Finest Baseball Checklist and Team Set Lists
For more than 25 years now, Topps Finest has been home to some of the biggest and brightest designs in the hobby. That definitely doesn't change for 2018 Topps Finest Baseball.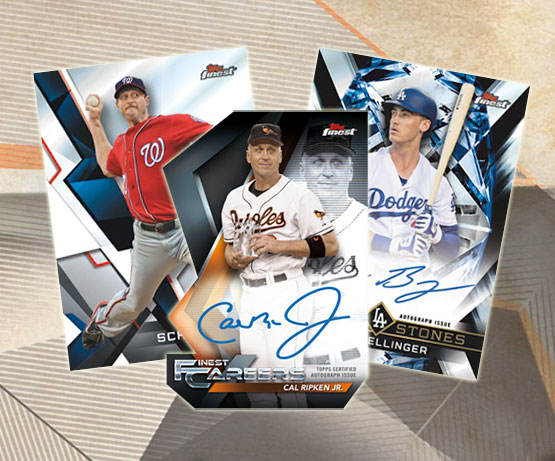 Once again done with a mini-box format, Refractors, bold designs and the promise of two autographs per master box are some of the keys. A few new inserts have also been added to the checklist.
2018 Topps Finest Baseball: The Base Set
Since its debut in 1993, the Finest base set has been done on chromium stock. This remains true for 2018 Topps Finest Baseball. The main checklist is a mix of veterans and rookies. The main portion o the checklist has 100 cards. In addition to those are 25 short prints.
Refractors are also included in a variety of levels. Although parallel specifics haven't been announced, according to the card maker, there will be more low-numbered Refractors.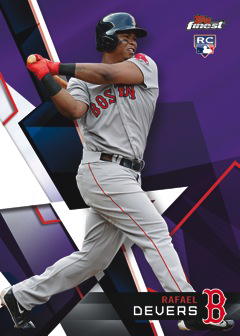 Autographs
On-card autographs are the focus of much of the big inserts in 2018 Topps Finest Baseball. These land two per master box. They start with Finest Autographs, essentially an extension of the main set as far as design goes. This carries over into the Refractor parallels.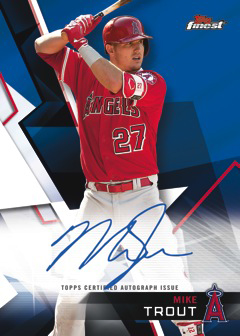 Finest Firsts Autographs has a checklist made up entirely of 2018 rookies.
New to 2018 Topps Finest Baseball are Finest Hour Autographs. These add retired players along with rookies and vets found elsewhere in the product.
Finest Originals Autographs use original cards from the brand's past and add a signature to them.
Inserts
2018 Topps Finest Baseball has a couple of new insert themes. Finest Cornerstones is a nod to a similarly themed insert found in 1994-95 Finest Basketball. The checklist here includes a key player from each MLB team. Select cards also have tough autographed versions.
Sitting Red spotlights the game's top power hitters. Autographs can also be found here.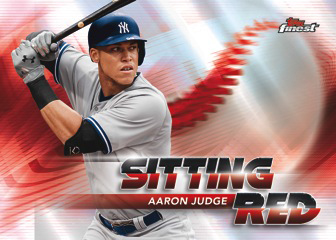 Following in the footsteps of Ken Griffey Jr., Derek Jeter and David Ortiz, Cal Ripken Jr. is the focus of this year's Finest Careers insert set. Falling two per case, these die-cut cards look back at the biggest moments of the Ironman's career. Parallels come in Gold Refractor (/50), Superfractors (1/1) and autographs.
2018 Topps Finest Baseball at a glance:
Cards per pack: 5
Packs per box: 12 (two 6-pack mini boxes)
Boxes per case: 8
Set size: 125 cards
Release date: June 6, 2018
What to expect in a hobby box:
• Autographs – 2
2018 Topps Finest Baseball Checklist
Base
Autographs
Inserts
Team Sets
Comments? Questions? Contact Ryan Cracknell on Twitter @tradercracks or by email.