The 2018 Topps Baseball parallel rainbow is one that incorporates color, patterns and even holidays. As has been the case for several years, every base card has several versions to chase, often when you're a team or player collector.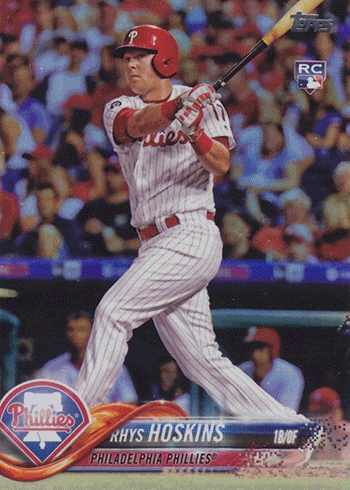 Most years, these come through in the borders. But for the third consecutive year, the flagship set has taken a full-bleed approach. That means some of the parallels have to get a little more creative.
For many of the color-based 2018 Topps Baseball parallels, this is done with the addition of a subtle burst pattern cast in the card's background behind the player. Waves flow up in both directions, creating a space where the color stands out a little more. That pattern is also a parallel tip-off in case the color change is too subtle.
Whether you're looking to identify a specific parallel or want to know what you have to chase to build the rainbow, here's a full list and gallery.
2018 Topps Baseball Parallels Gallery
Please note this list is based on 2018 Topps Series 1. It will likely expand with the addition of special cards found in things like factory sets and other special releases. New parallels are also possible for Series 2.
---
---
---
---
---
---
---
---
---
---
---
---
---
---
---
---
---
---
Comments? Questions? Contact Ryan Cracknell on Twitter @tradercracks or by email.