2018 Topps Baseball Factory Set Rookie Variations Guide
2018 Topps Baseball Factory Set Rookie Variations offer yet another take on the flagship line for key standouts. As has been the case for several years, retail versions of the factory set come with a bonus pack of five Rookie Variations. But there's a little bit more this year thanks to a couple of big-name call-ups.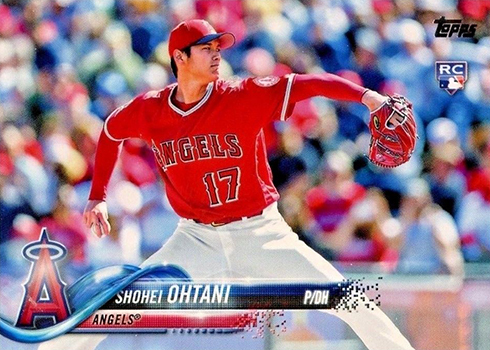 Ronald Acuna and Gleyber Torres are included in both hobby and retail sets. They debuted in 2018 Topps Series 2 as variation short prints. This time around they're late-addition extras. And while they're not going to be rare over the long run, they're still variations of variations and worth noting.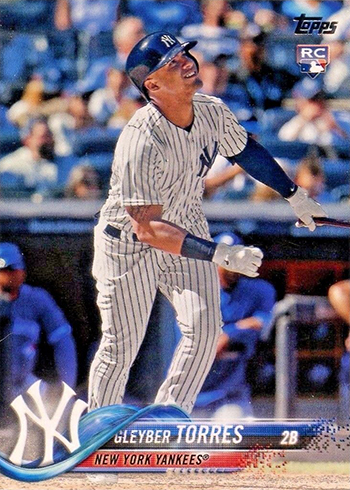 The five 2018 Topps Baseball Retail Factory Set Rookie Variations do not replace the players' regular cards. They're merely an exclusive meant to offer a little added incentive for going to the set route. Four of the players represent some of the bigger Rookie Cards from 2018 Topps Series 1: Rhys Hoskins, Rafael Devers, Clint Frazier and Amed Rosario. Shohei Ohtani rounds out the checklist as the lone Series 2 variation.
For Acuna and Torres, they only have one card in the hobby and retail sets. Their SP cards found in Series 2 are not in the sets. Also, the original base cards of Ryan Sherriff and Drew Smyly are in the factory sets as well. They have not been removed.
There are a couple of precedents for base set short prints getting more attainable factory set variations, Stephen Strasburg and Bryce Harper.
2018 Topps Baseball Factory Set Rookie Variations Checklist
Here's a quick 2018 Topps Baseball Factory Set Rookie Variations checklist highlighting both the retail-only players as well as the pair that are in both the retail and hobby sets.
If you're looking for a specific card, click on the link to see what's currently available on eBay.
Retail Factory Sets
7 Clint Frazier
18 Rafael Devers
63 Amed Rosario
259 Rhys Hoskins
700 Shohei Ohtani
All Factory Sets
698 Ronald Acuna
699 Gleyber Torres
2018 Topps Baseball Factory Set Rookie Variations Gallery
7 Clint Frazier, New York Yankees
18 Rafael Devers, Boston Red Sox
63 Amed Rosario, New York Mets
259 Rhys Hoskins, Philadelphia Phillies
698 Ronald Acuna, Atlanta Braves
699 Gleyber Torres, New York Yankees
700 Shohei Ohtani, Los Angeles Angels