These Are the Hobby-Only Autographs in 2018 Topps Archives Baseball
When you click on links to various merchants on this site, like eBay, and make a purchase, this can result in this site earning a commission.
From a distribution standpoint, 2018 Topps Archives Baseball has been a little strange. Actually, a lot strange. It arrived at retail in mid-August. The hobby version hits on October 24. Usually, sets available at both hobby and retail are released within a couple of weeks of each other, not months.
With the hobby arrival comes a couple of changes to the checklist. But if you were holding out for a big-name surprise or two in hobby, you might be disappointed.
Outside of the inserts that were going to be hobby only all along, the Topps Rookie History Autographs, the biggest additions to the 2018 Topps Archives signature lists aren't baseball players.
For the Fan Favorites, Michael Lewis is now on the checklist. He's the author of several best sellers. But the one that has a baseball tie-in is Moneyball, the dissection of Billy Beane and the Oakland Athletics introducing advanced player analytics to field great teams on a small budget.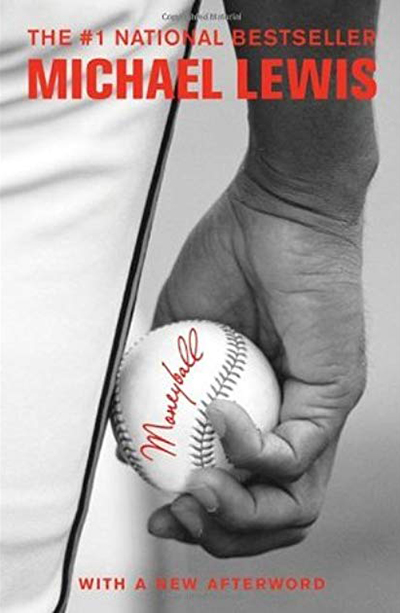 Even before it was turned into a Brad Pitt box office hit, Moneyball was considered one of the biggest baseball books of all-time.
Other Fan Favorites hobby additions include Charles Nagy, Kevin Appier and Rich Aurilia.
On The Sandlot front, there's one new autograph. It belongs to Karen Allen, who played Mrs. Smalls in the film. Allen is best known for her portrayal of Marion Ravenwood in the Indiana Jones movies, a franchise that she has a few autographs from already.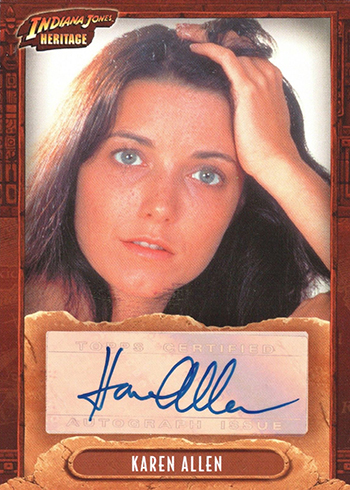 2018 Topps Archives Baseball Hobby Autographs
Here's a quick list of all the 2018 Topps Archives Baseball autographs available only in hobby packs.
Fan Favorites Autographs
FFA-AK Adam Kennedy, Anaheim Angels
FFA-CN Charles Nagy, Cleveland Indians
FFA-KA Kevin Appier, Kansas City Royals
FFA-ML Michael Lewis, Author
FFA-MTI Mike Timlin, Boston Red Sox
FFA-RA Rich Aurilia, San Francisco Giants
Sandlot Autographs
SLA-MS Karen Allen as Mrs. Smalls
Topps Rookie History Autographs
This set was originally announced as hobby-only.
RHA-AK Al Kaline, Detroit Tigers
RHA-BJ Bo Jackson, Kansas City Royals
RHA-BR Brooks Robinson, Baltimore Orioles
RHA-CB Craig Biggio, Houston Astros
RHA-CJ Chipper Jones, Atlanta Braves
RHA-CRJ Cal Ripken Jr., Baltimore Orioles
RHA-DE Dennis Eckersley, Cleveland Indians
RHA-DG Dwight Gooden, New York Mets
RHA-DJ Derek Jeter, New York Yankees
RHA-DM Don Mattingly, New York Yankees
RHA-DW Dave Winfield, San Diego Padres
RHA-FT Frank Thomas, Chicago White Sox
RHA-GS Gary Sheffield, Milwaukee Brewers
RHA-HA Hank Aaron, Milwaukee Braves
RHA-I Ichiro, Seattle Mariners
RHA-JB Jeff Bagwell, Houston Astros
RHA-JD Johnny Damon, Kansas City Royals
RHA-JP Jim Palmer, Baltimore Orioles
RHA-JS John Smoltz, Atlanta Braves
RHA-MP Mike Piazza, Los Angeles Dodgers
RHA-MT Mike Trout, Angels
RHA-OS Ozzie Smith, San Diego Padres
RHA-PM Pedro Martinez, Los Angeles Dodgers
RHA-RA Roberto Alomar, San Diego Padres
RHA-RJ Reggie Jackson, Oakland Athletics
RHA-RY Robin Yount, Milwaukee Brewers
RHA-SK Sandy Koufax, Brooklyn Dodgers
RHA-TG Tom Glavine, Atlanta Braves
RHA-TR Tim Raines, Montréal Expos
Retail Exclusives
Seven 2018 Topps Archives Fan Favorites Autographs that are in retail packs aren't in hobby. This list includes:
FFA-CC Chris Chambliss, New York Yankees
FFA-FM Felix Millan, New York Mets
FFA-JCO Joey Cora, Seattle Mariners
FFA-JP Jim Perry, Minnesota Twins
FFA-RF Roy Face, Pittsburgh Pirates
FFA-SS Shannon Stewart, Toronto Blue Jays
FFA-TS Ted Simmons, St. Louis Cardinals