2018 Panini Immaculate Baseball Checklist, Team Set Lists and Details
2018 Panini Immaculate Baseball comes with a couple of certainties — autographs and memorabilia. Like past years for the brand, both in baseball and other sports, both elements figure heavily in the configuration. Five out of the six cards in every box are hits.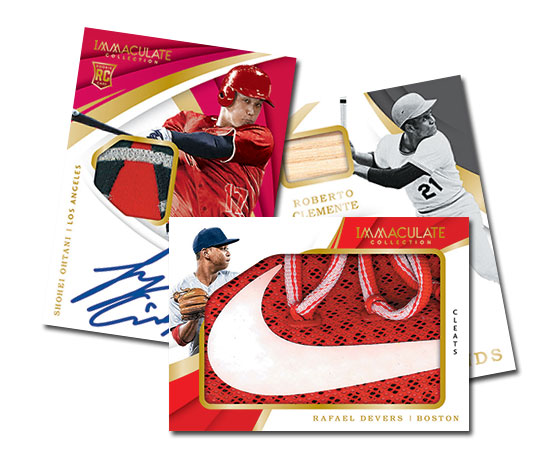 2018 Panini Immaculate Baseball Autographs and Memorabilia Cards
Once again, rookies figure prominently on the checklist. This includes several areas with on-card autographs. The traditional Rookie Patch Autographs are back. All come hard-signed with a premium swatch. Three levels of parallels all have no more than 49 copies each.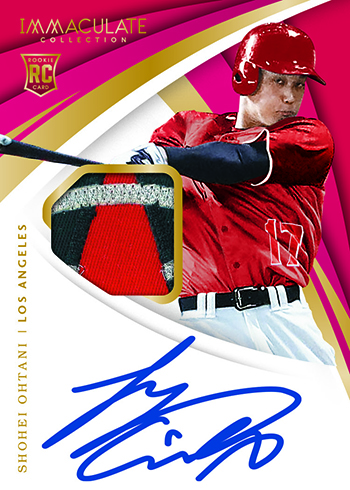 Both Rookie Auto Dual and Quad Materials bring multiple swatches and pieces alongside an on-card signature. Like RPA cards, parallels for both of these come in three types, all numbered to 49 and under.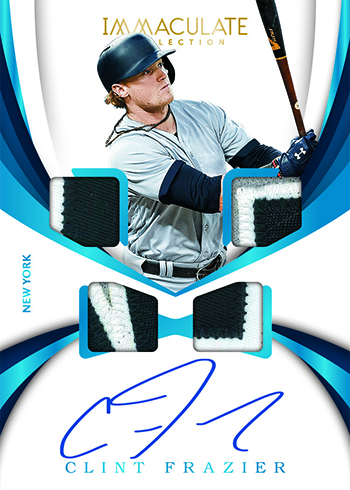 Hard-signed dual autographs are available in different combinations like teammates and other direct connections.
2018 Panini Immaculate Baseball uses some different materials for signing surfaces. Bats, carbon stickers, parchment and tweed weave are among them adding a different look and feel to their respective cards.
While young players get a lot of the attention, there are autographs from current and retired stars. Some of these can be found in Immaculate Signatures, a 25-card insert set that covers players from multiple generations.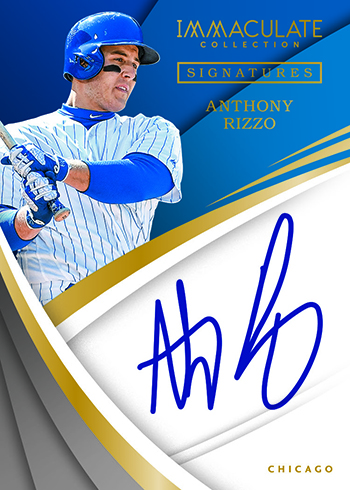 Memorabilia
Premium memorabilia cards have been one of Immaculate's focal points from the brand's inception. This comes through in the various takes on Immaculate Jumbo Materials. These include massive patches, slabs of fielding gloves and hunks of cleats from rookies, veterans and retired players. Hats, socks, jackets, wristbands and batting gloves can also be found.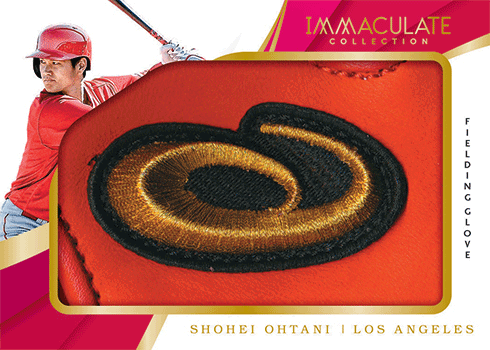 Shadow Box Materials take a layered approach to their construction. These also have two swatches rather than just one.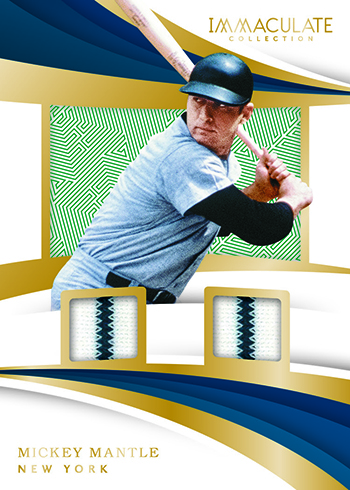 Immaculate Legends has gear from 35 retired superstars. Parallels come in two types, both numbered to 10 or less.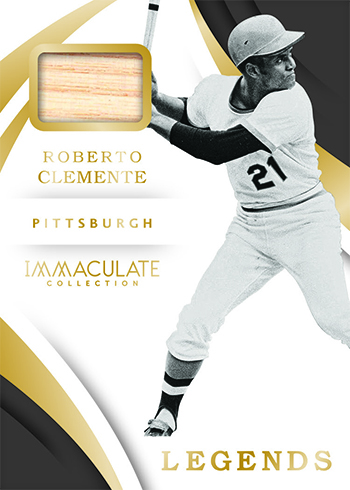 2018 Panini Immaculate Baseball at a glance:
Cards per pack: 6
Packs per box: 1
Boxes per case: 8
Set size: 146 cards.
Release date: August 1, 2018
What to expect in a hobby box:
• Autographs or Memorabilia Cards – 5
2018 Panini Immaculate Baseball Checklist
Base
Autographs
Memorabilia
Team Sets