2018 Panini Football is a base-level product aimed at the retail market. It has a fairly sizeable checklist, several insert themes and the expected autographs and memorabilia
Like 2018 Prestige Football, another retail release, collectors can expect to find a few different pack styles, each with their own mix of exclusives.
2018 Panini Football Overview
The base portion of 2018 Panini Football has 400 cards. The first 300, all veterans, take a full-bleed approach that center on action rather than borders. Rookies, the final 100 cards on the checklist, have a bit of a spotlight effect around the outside. Where these differ even more from the vets is in the card stock. Rookies are all done on canvas.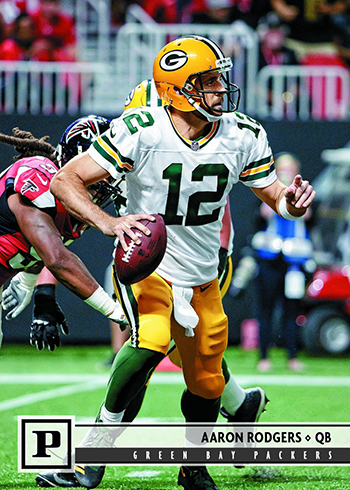 Five types of Knight parallels incorporate different colors: Blue, Bronze, Silver (/50), Gold (/20) and Black (1/1).
All of the autographs in 2018 Panini Football take on the same design as the base set. Almost 200 different players have signatures in the product.
Quest Rookie Memorabilia and Knights of the Round are memorabilia inserts that are exclusive to blasters. Both have 40 cards covering key rookies. Prime parallels are numbered to 25.
Memorabilia from veteran and retired players are in Honored Swatches.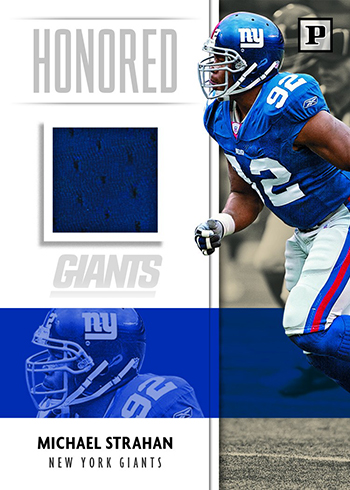 2018 Panini Football has a half-dozen additional thematic inserts. These include Human Highlight Reel, Champions of Tomorrow, Panini All-Pro, Lightspeed, Pillars of Excellence and Franchise Leaders. All of these also have Gold Knight (/20) and Black Knight (1/1) versions.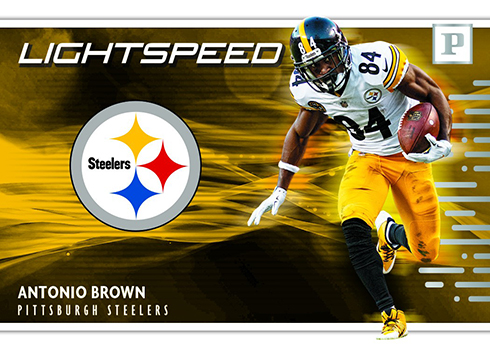 2018 Panini Football at a glance:
Cards per pack: Blaster – 8
Packs per box: Blaster – 11
Set size: 400 cards
Release date: July , 2018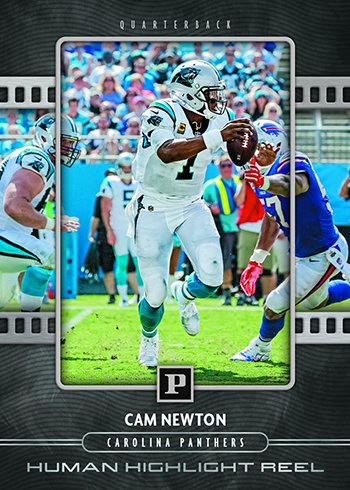 2018 Panini Football Checklist
Base
Autographs
Memorabilia
Inserts
Team Sets